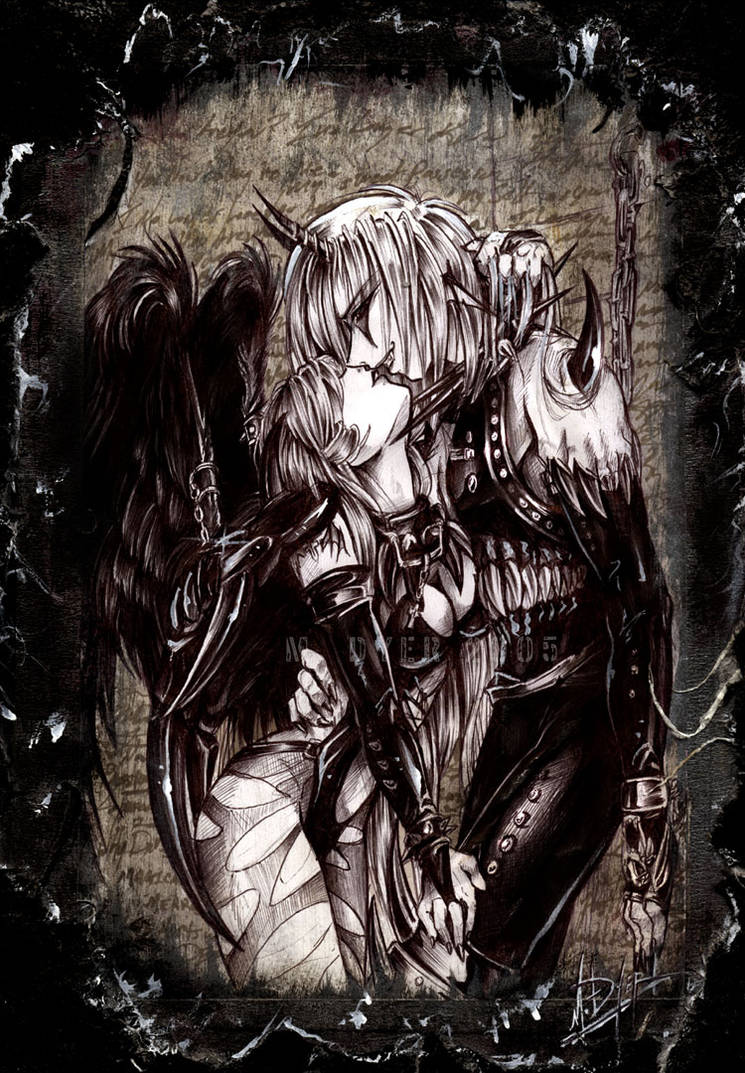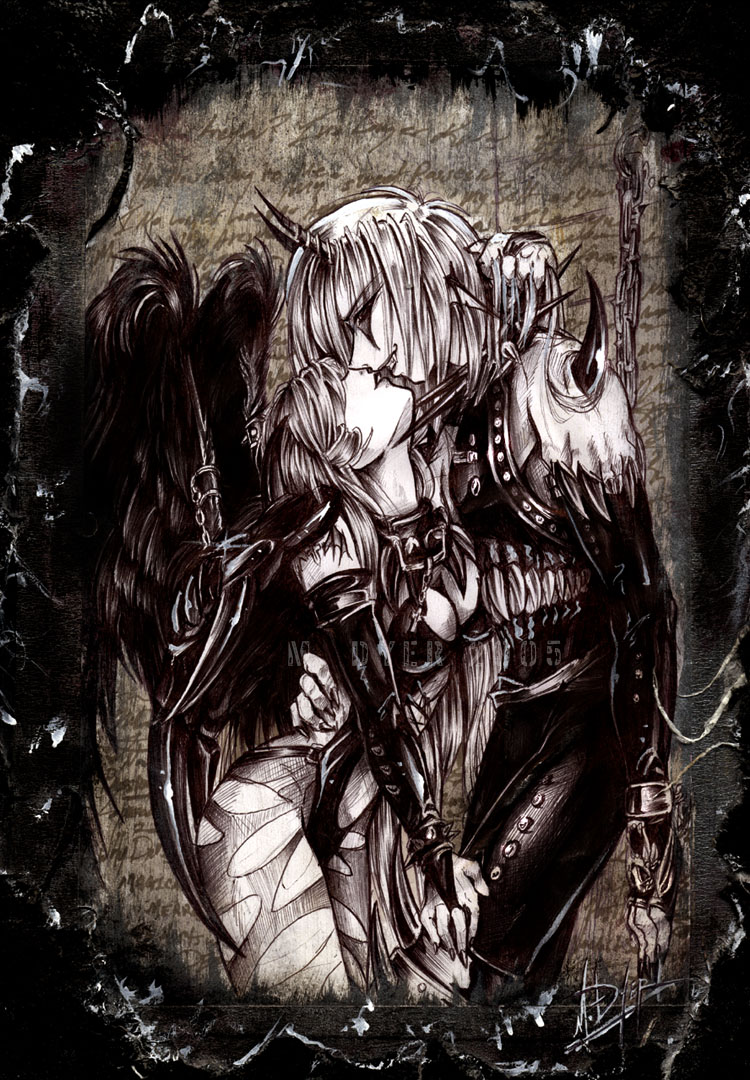 Watch
A salvagable drawing yet!
This is actually already in my gallery, though this is a new TRADITIONALLY FINISHED (YAY) version since I thought the drawing was unsalvagable after spilling some soup on it. Well, turns out ink, masking tape, more ink, a new bristol board matting and rips of tissue paper...AND MORE INK

hides the soup spills.
This is quite old, several years by now

so the drawing style is different... but, well, it needed to be touched up.
_____
Ballpoint Pen (no pencil guidelines)
Computer paper matted onto bristol paper
Dr. PH martin inks
random scraps of tissue paper
Time: N/A
_________
Sizer & Vocal from "the Violinist of Hameln"
Critique is discouraged due to the age of the piece

The owner of this deviation has disabled comments.