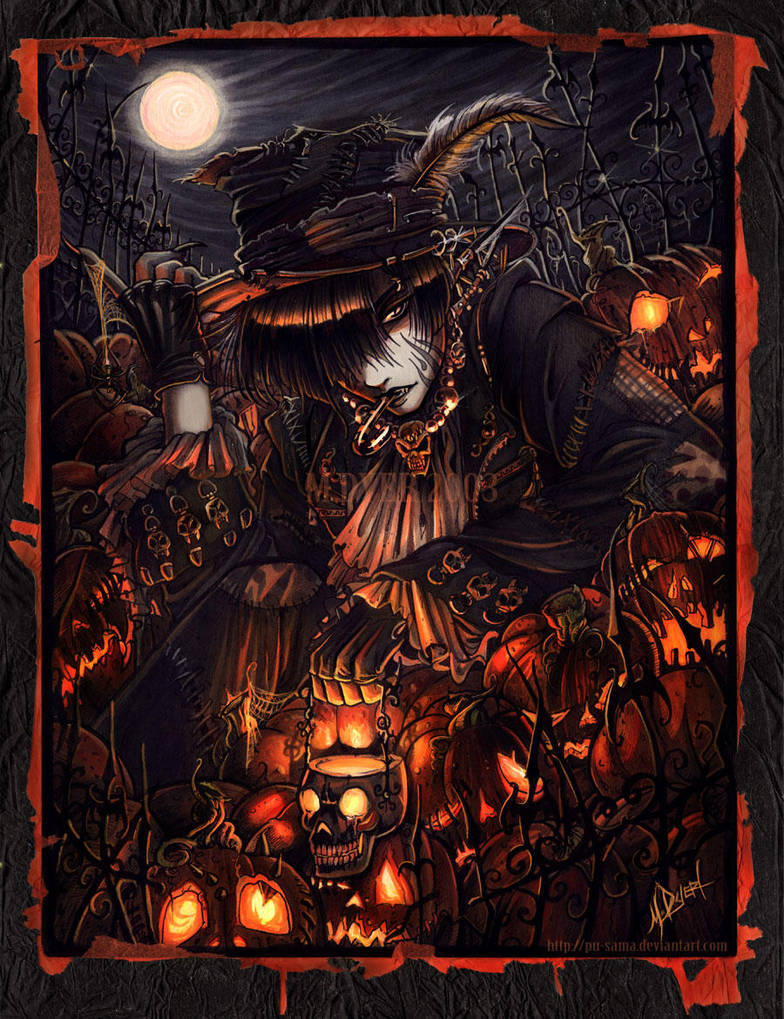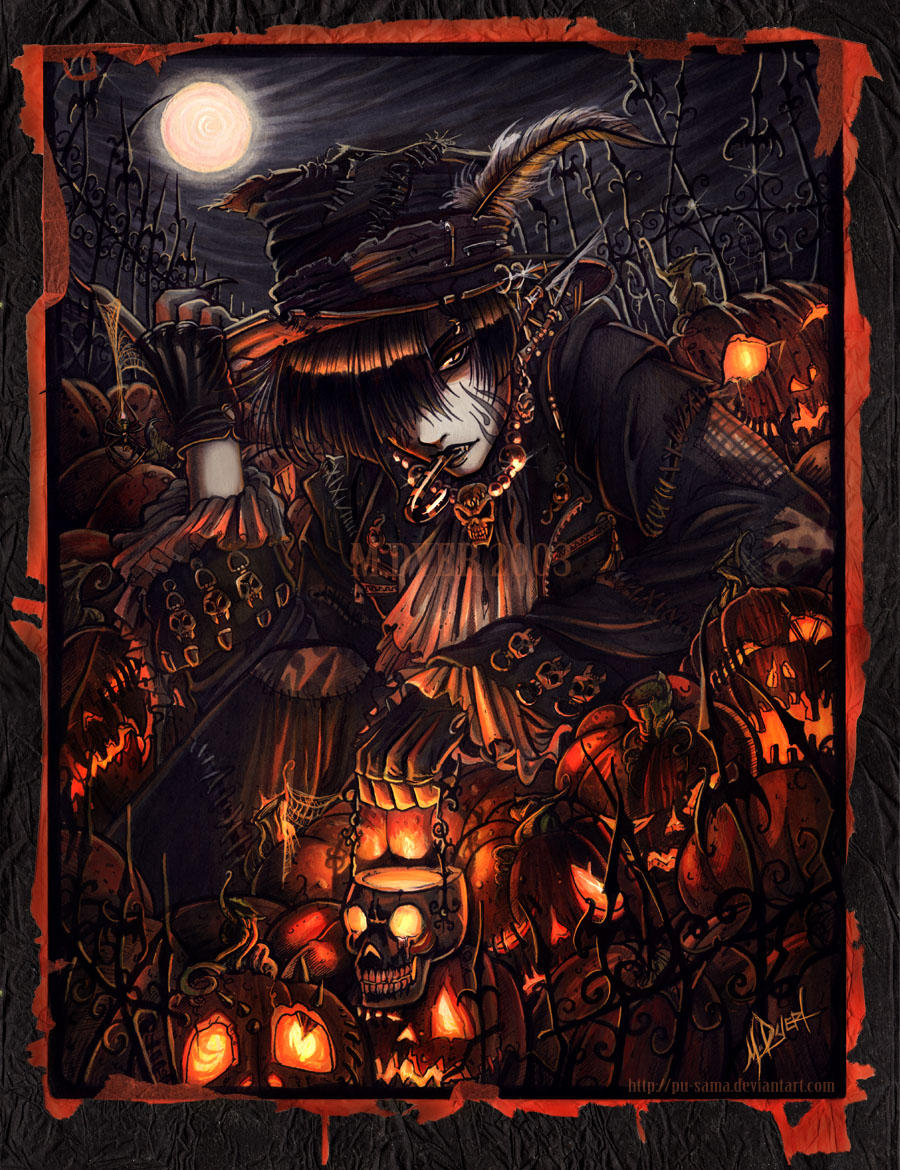 Watch
It seems I like to update this image periodically, but sadly, since I sold the original painting, THIS WILL BE THE VERY LAST TIME!

King of the Pumpkin Patch will receive no more revisions.
Updated with a new file and a new print on Sept. 1, 2009. One of my personal favorite pieces.
Why wait until Halloween to revise the print and deviation when you can have it IN TIME for Halloween?
_______________________________
Happy Halloween!
My favorite holiday, so here's my little tribute to it.
worked on it off and on for these past 2 or so weeks..
-----
Copic Marker (
[link]
)
Acrylic and Gouache paint
9 x 12 bristol board
cg border and touch ups (the scan destroyed it.)
------
Mystic is mine. Woo.
Music? Nightmare Before Christmas soundtrack, of course!
-------
image edited for undisclosed reasons >_> *walks off mumbling something about overactiveimaginations*
Daily Deviation
Given 2005-10-31
It's the night of October 31st, full moon, and up on Cemetery Hill, the
- King of the Pumpkin Patch-
is lighting up the jack-o-lanterns to summon the dead souls for a little grave dance. All set for a night full of fright, the spook gang hits the nearby town to scare the good people down to their bone mark with some good old Trick or Treat. Boys and girls, it's Halloween!
This hell of a Halloween artwork by
pu-sama
is my favourite treat, and the tricks came all by themselves as I nailed it on my wall.
Also viewable as our
Print of the Day
. (
Featured by MidnightExigent
)