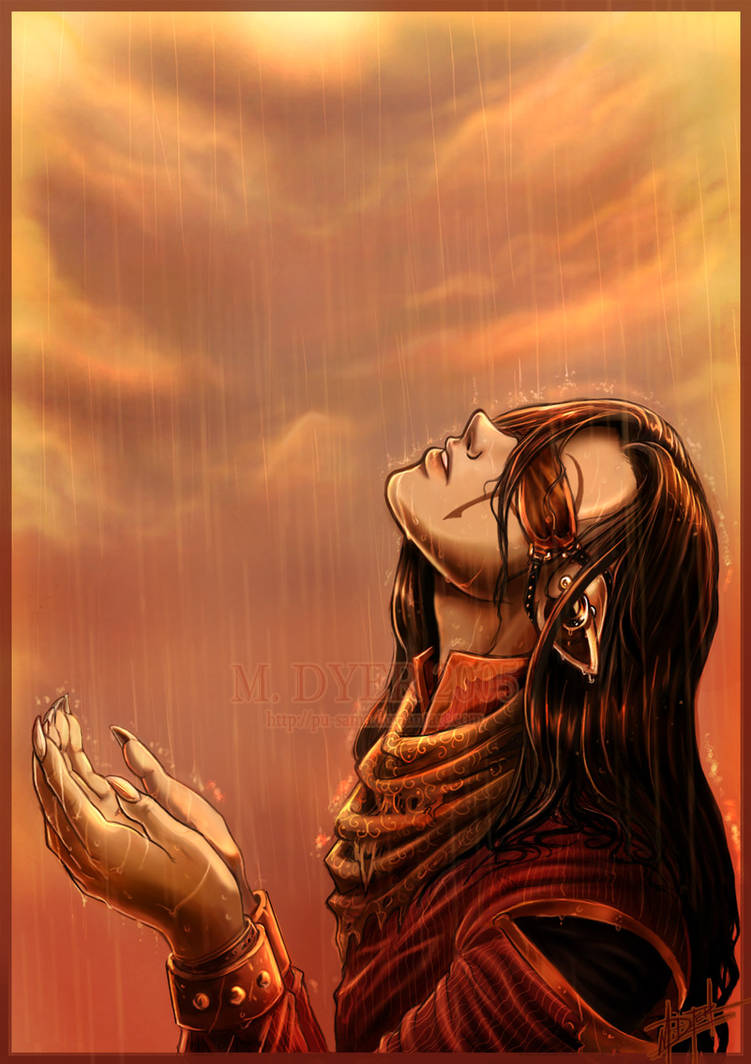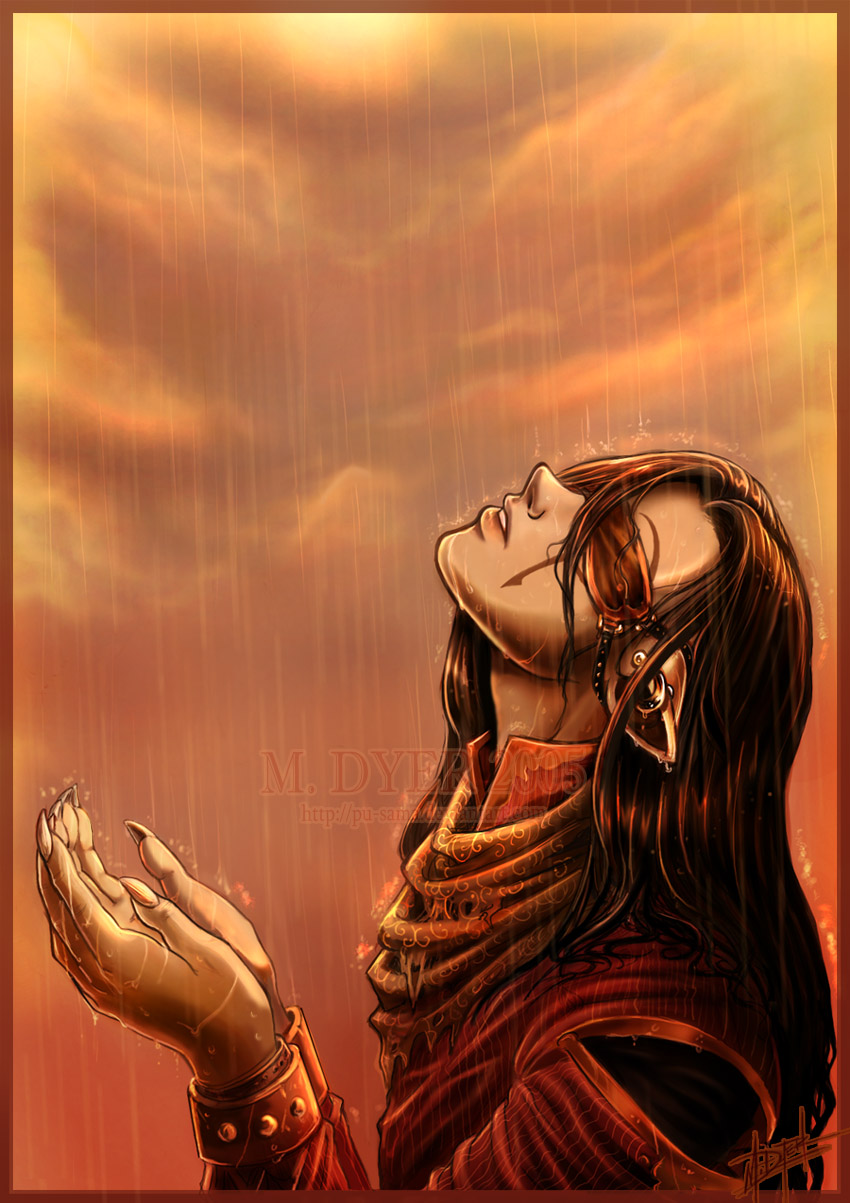 Watch
You don't need your eyes to enjoy the rain.

I don't really have much to say about my art much anymore, it seems. I really enjoy doing rain pictures... it probably has a lot to do with the fact that I enjoy the rain a lot myself.

I wanted to do a solo portrait of Zev since I seem to leave him out so much, so here he is. He looks a tad melancholy here. He's probably reflecting back on events of a certain day when it was raining as well.

________________

Open Canvas 2.24e : Sketch and base coloring
Photoshop 6.0 : finalizing and save

Wacom Intuos tablet, 6 x 8

________________

Zev belongs to me.
The owner of this deviation has disabled comments.