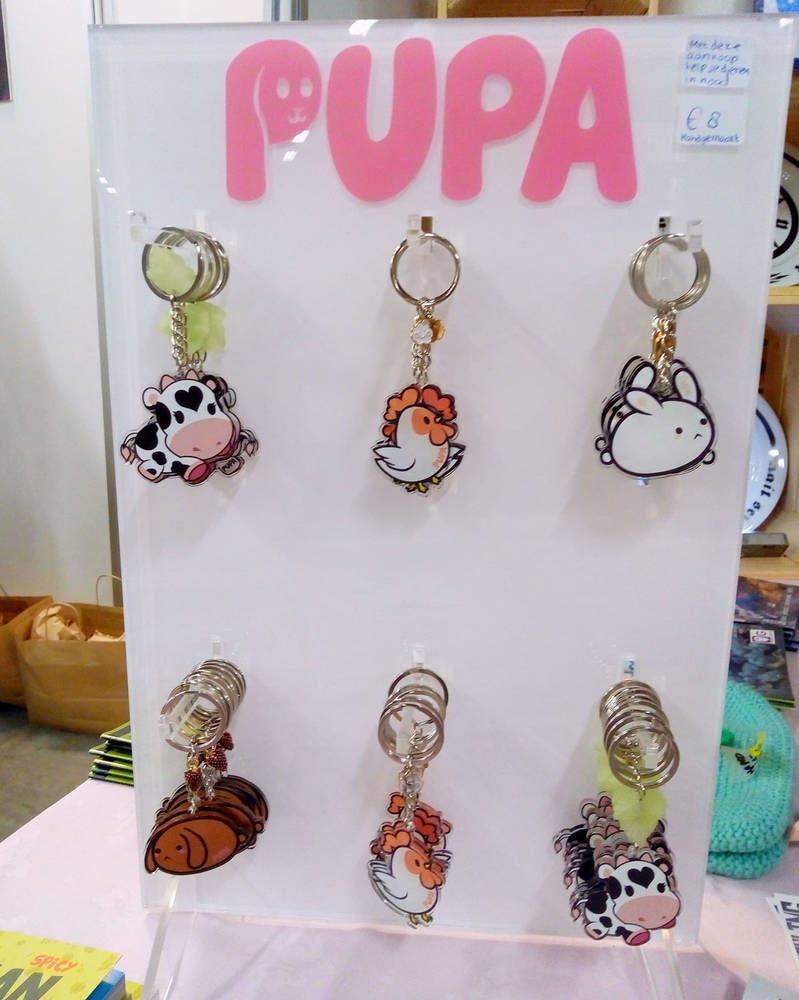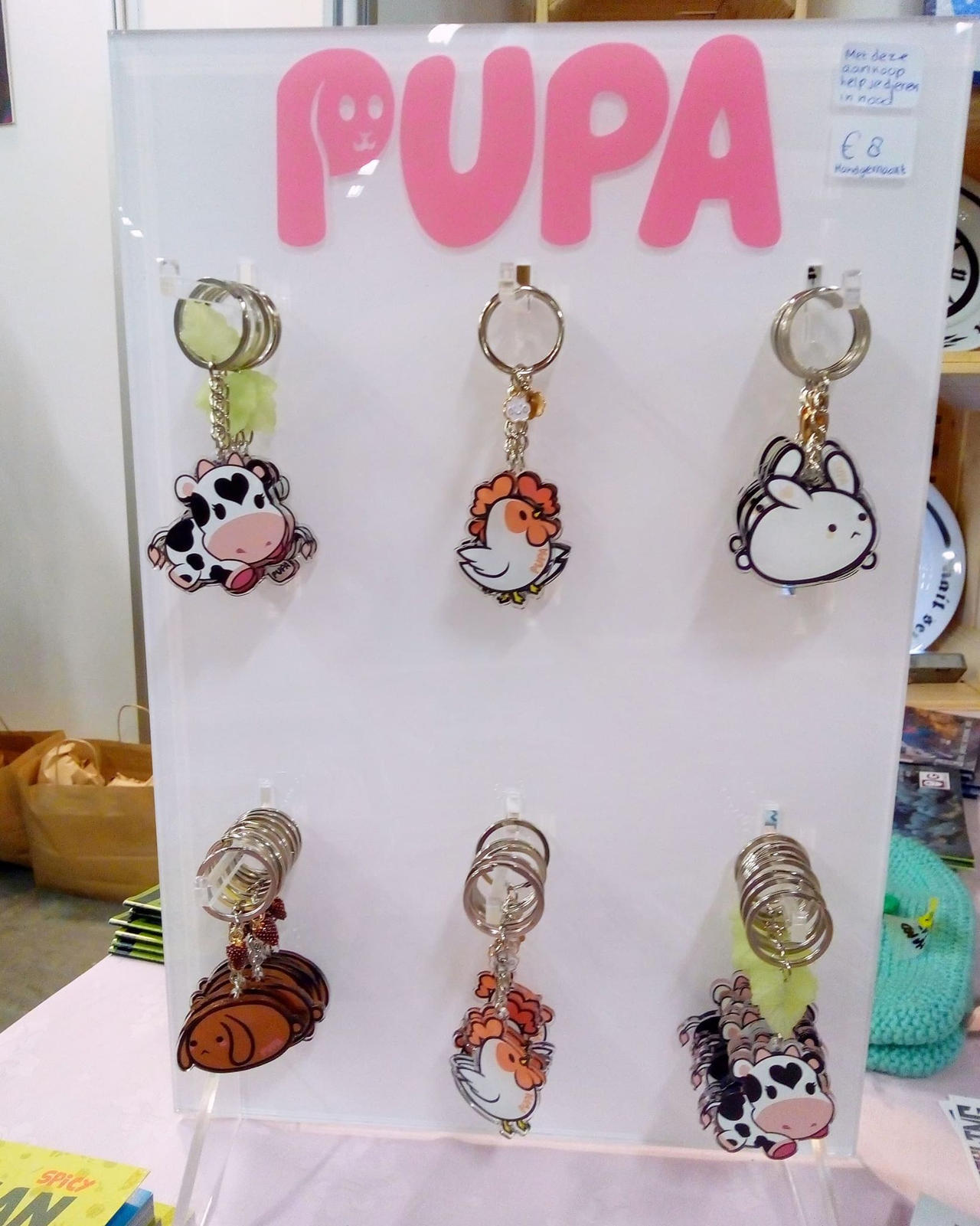 As you know, I run an animal sanctuary called Pupa's sanctuary:
www.pupassanctuary.com/
. It's a non-profit sanctuary that saves animals in need and provides them with a permanent cage-free home in my garden. It's still small, but I hope to gather enough donations in the future to expand it so I can help more animals. These acrylic handmade keychains are made by me, and buying one feeds one animal for a week. Of course, just like with my artbooks, 100% of the sales goes to these animals. It's an alternative to direct donations: buy a keychain to support the animals.

You can get these keychains here:
www.pupaveg.com/Keychains
I'm trying keychains for the first time. I'm happy to know that they were very popular at the con last weekend (VeggieWorld Utrecht 2019). If you consider supporting my animal sanctuary, getting one (or more) of these keychains will be a big help!