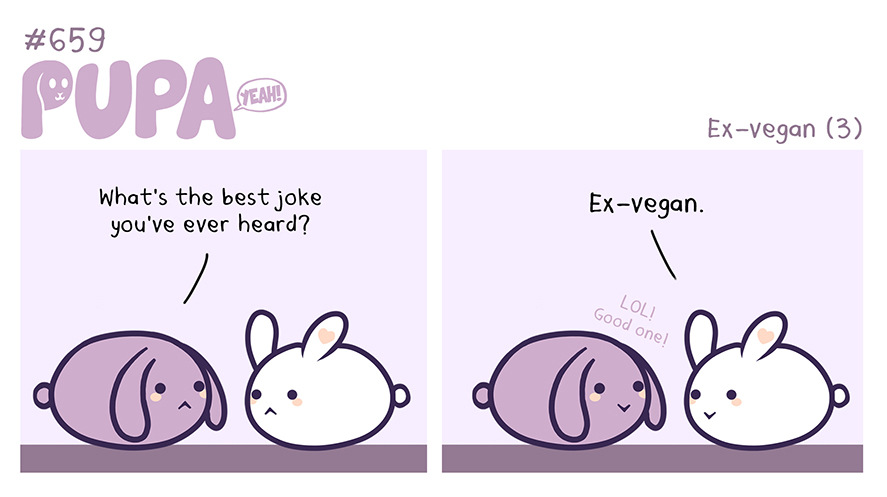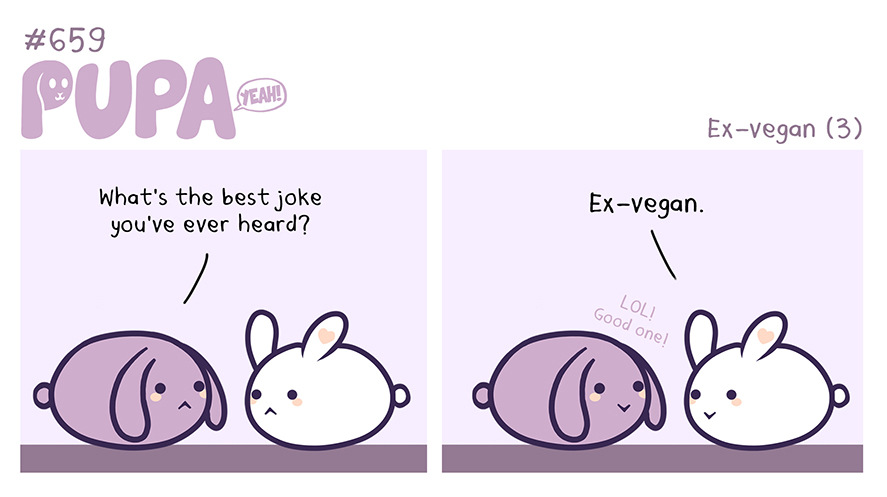 Veganism is not a diet. It's an ethical stance.
Therefore "ex-vegans" are as much of a joke as "ex-LGBT-right supporters" or "Ex-children's rights supporters".
Some people just go vegan to be "hip", don't educate themselves and unconsciously starve themselves on some extreme deficient diet trend, then quit and blame their eating disorder on veganism. You often see these people on Youtube, doing extreme things like fasting and eating meals which are even too deficient for a guinea pig. They're a joke. And so was I: I used to be one of them, many years ago when I was still a teenager.
People, please don't blindly jump into extreme diets just because popular Youtubers are doing it. If you want to go vegan, but don't know better than the standard American diet, first do a little research about nutrition and ask other vegans what they eat. A vegan diet can be done in thousands of different ways, and you need to choose one that suits you. If fruitarianism or salad diets doesn't satisfy you, don't stick to it just because the guinea pigs on Youtube do, try another type of vegan diet like those with seitan and vegan cheeses etc. If you need advice on nutrition, feel free to ask me. My information is backed up by hundreds of peer-reviewed studies and papers written by widely respected medical experts.

Art

Here's another joke...plants right activist

Reply

I don't know why but for me, it sound like skyrim ( " i used to be an adventurer " )
- I used to be a vegan, and i don't take any arrow so i guess i'm still a vegan ?
Reply

I hope I don't stop.

Everyone I talk to tells me that everyone they know who went vegan started losing their hair or couldn't get medical care because they were in bad shape or something like that. I think they're just trying to discourage me.

What if doctors just say vegans are in bad shape and refuse to treat them to discourage non vegans? I think that's illegal, but...
Reply

You will only start losing hair and become in bad shape if you deprive your body of essential nutrients. I did it before: I didn't realize my diet was deficient the first time I tried to ditch meat. Most of the time people just don't eat enough calories, or starve themselves out of ignorance. You never see this problem with people who have been raised vegan (like many Chinese, Indians and Buddhists) because they know better than the standard American diet. When I cook, I think in nutrients/vitamins: potatoes for my carbs, spinach for my iron, broccoli for iron/protein/vit C/calcium, a vegan burger for protein, B12 and iron, a teaspoon of flaxseeds for Omega 3, fruit for all the other benefits etc.

During their course, doctors receive less than 4 hours about nutrition, so to go to them for nutritional advice is like going to a hairdresser for advice about computers. Doctors specialize in sick care, not health care. Unless it are health professionals, but that's a whole different kind of doctor. Just eat enough calories, meals which are nutritonally complete, and all of your blood test will come out fine.
Reply

I don't have any problems, I just try to eat a varied diet like you do. I have only met one other vegan besides you, and I know someone who was ex-vegan because he started losing hair and didn't know what he was doing despite being kinda obsessed with it. I should probably offer them some advice.
Although everyone I talk to, to try and convince them it's good to go vegan have the same old excuses. "It's too hard and takes too much planning and limits the food I can eat" and "Animals are lower than Humans, it's not wrong to eat them, I can do whatever I want to any animal, and telling me otherwise is just getting involved in politics" and the worst "I say sorry and try not to think of it".

But I've been able to maintain my weight and work out normally and do everything normally, I'm not deficient in anything. Where I came from, an island, had no cows or chickens, so by extension no eggs or milk, cutting out meat was easy, because I only ate like two kinds. I like lentils and sprouted wheat and stuff better anyway.
Reply

Some also are petty and think being able to eat things that vegans have not yet perfectly replicated yet is an excuse to go back
Reply

Those are people who put taste over life.
Smoked mackrel was one of my favourite foods back when I was a non-vegan. I haven't seen a vegan version of it yet, but that doesn't mean I go back to killing other sentient beings for my own selfish taste pleasure. There are plenty of other delicious things to eat, anyway.
Reply

Aw, that looks like my rabbits before my mom got rid of them. Also, I hate those 'exvegans'. If you quit being vegan, you weren't vegan for the animals. You were plantbased. These people are making us look bad...
Reply

NOTE TO ALL: You wanna lose weight? 3 tips:
1. Portion Control
2. Exercise
3. Try to avoid junk foods
One of the things I'm doing currently is trying to cut down on unnecessary sugars.

Reply

Me, too! After ditching animal products, sugar is my only enemy left... Damn, I love candy! Espeially vegan Belgium Chocolate shells!

I'm trying to minimize it though. Before I went vegan, I used to eat bags full of candy every day. Now I just try to eat it every now and then.
Reply