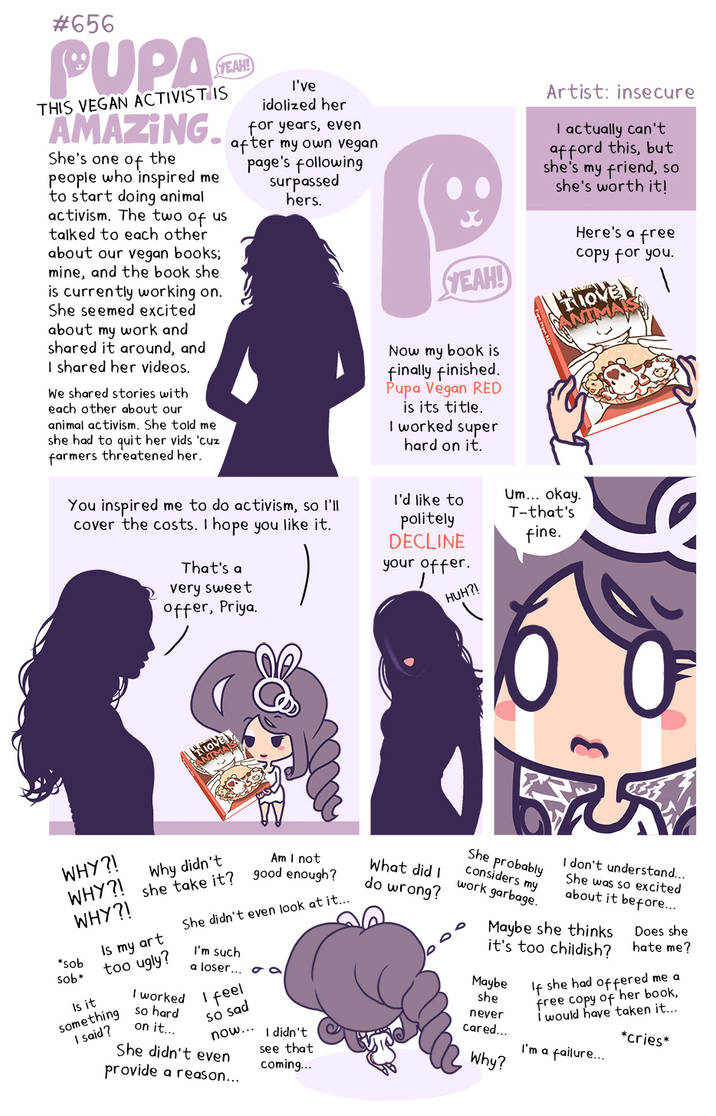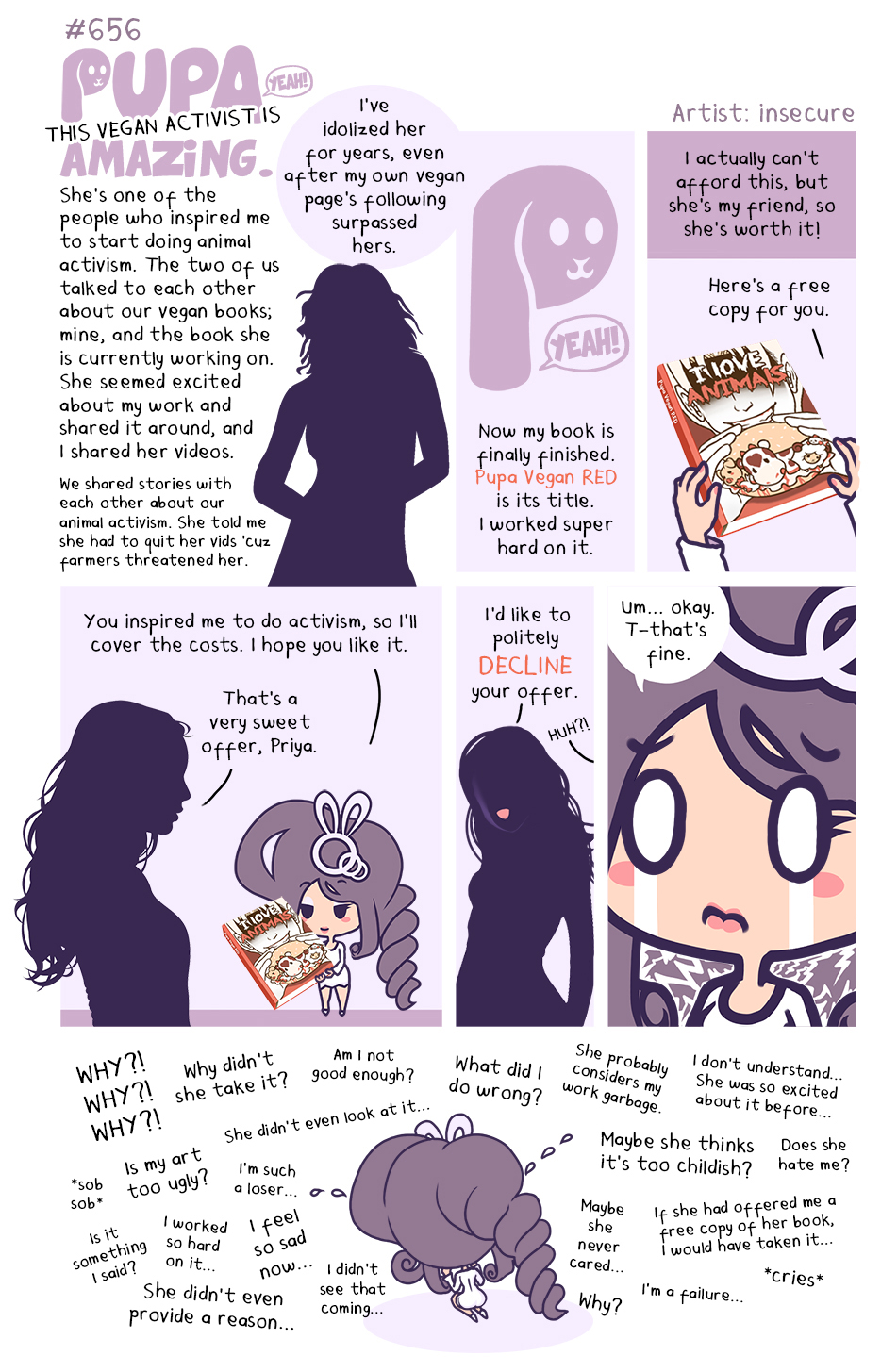 1st world problem rant!
I still have no idea why. It kinda reminded me of that time when I was little and my mom said that she liked the fighting scene from the lion king very much. I decided to draw her that scene, spend hours colouring the fire behind the 2 lions with a small-point marker. I was proud when I finished the drawing and I gave it to her, but she just tossed it aside without even looking because she was on the phone with one of her friends. I felt so dissapointed, I went to my room to cry.
Oh well, we all get dissapointed in life sometimes. Drawing or writing about my experiences makes me feel better. I am not easily offended, but this is a person I had admired and had great contact with for SO long, and then this happened.

Art

Reply

The tidbit about your mother tossing your drawing aside, made me sad! I've had experiences like that too. I painted my mother a portrait of her deceased cat Ollie, spent weeks oil painting that sucker! Gave it to her on Christmas, said she liked it and everything. Two years later, I have NO idea where that painting is, and neither does she; I'll bet. Last time I saw it, it was gathering dust in a corner somewhere.
I understand your disappointment there, I really do!
Reply

Sorry to hear that. I'm sure your painting was beautiful!
Reply

that's....actually kind of insulting. Unless you can explicitly say why you won't you may as well just accept. Besides, your work is great.
Reply

Awww, thanks. It's been over a year since she said that and we haven't spoken ever since.
Reply

Aww, that's sad, and a little strange.

Maybe she was too busy at the time, and will pick it up later. Or maybe she wants to pay for it fair and square!
Reply