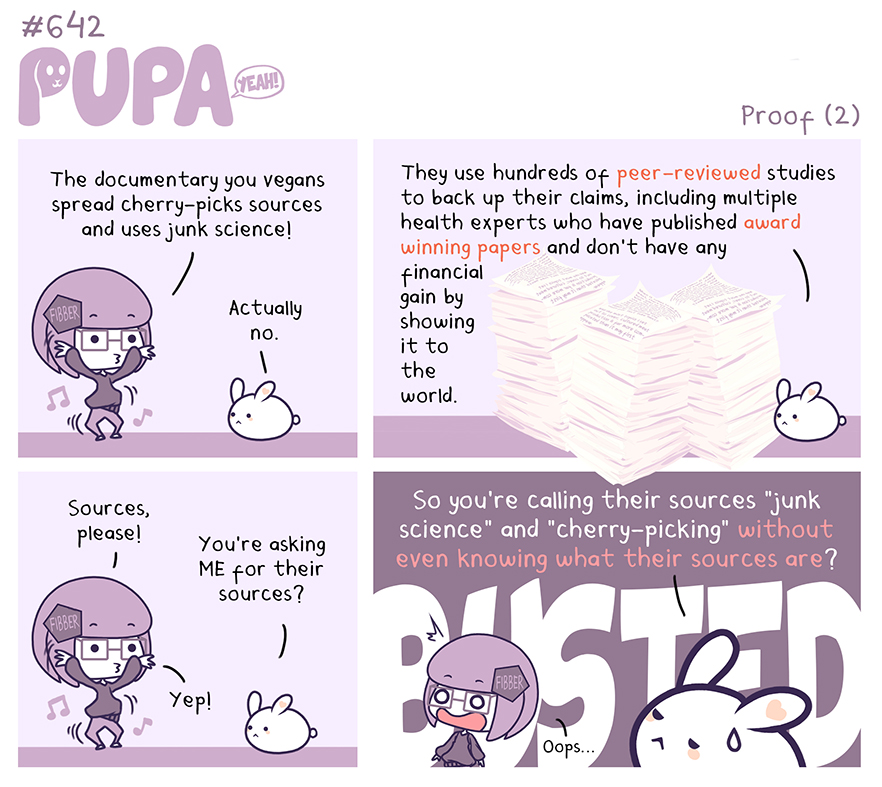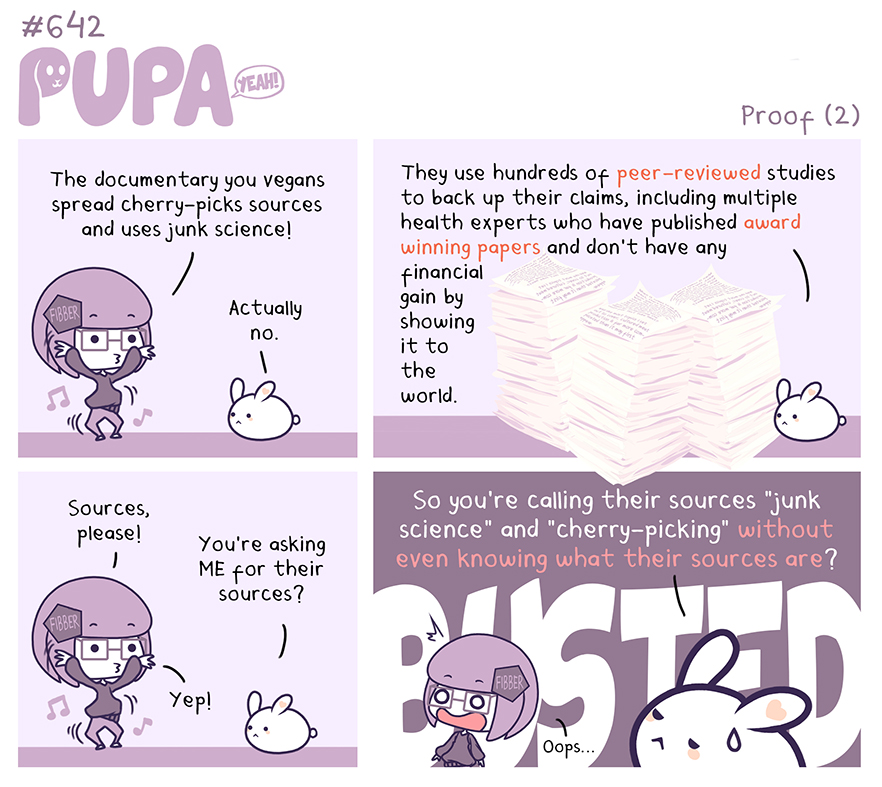 You can also use a mirror
Reply

Indeed. People who accuse vegan information (which they didn't even bother looking into) to be "biased" just because it contradicts their currently held beliefs should look in the mirror, as they are the ones holding onto their dogmatic beliefs they've never questioned before.
Reply

at the same time, i meant that by a mirror, i am saying some vegans also call "junk science" and "irrelevant" to some information omnivore diet people use to defend themselves.
Reply

Maybe because (at least so far) they always pull random blogs they randomly Googled a minute ago and have only provided information soley based on industry-funded propaganda rather than peer-reviewed studies and research?
Reply

I once linked someone to a nutritionfacts.org Youtube video to substantiate some argument I was making, the other person acted as though there was something "shady" about the fact that the sources and citations — which they never bothered to actually examine — were only listed on the nutritionfacts site, not in the youtube description, and sort of used that as their "out" to dismiss it all out of hand. I've seen innumerable variations of this grasping at straws. I could just as well have forgone linking them the video and linked them to the scientific literature directly, which, not having the attention span to read, they would simply have just moved on and not responded. A good deal of my content on dA is simply trying to foster intellectual honesty in people, because at bottom, all discourse is stunted out of the gate without it.
Reply

I have yet to meet a non-vegan who actually examinates peer-reviewed studies and research, instead of opening Google, type "meat is healthy" and pick the first blog written by some kid on Tumblr as their source to claim that I'm "wrong".
Oh, no wait, my bad... I did actually meet 2 or 3 people who actually looked into the sources. But they sure are rare. Most of them just seek an excuse to continue what they're doing without feeling bad about it.
Reply

???: stupid vegan, provide sources

*provides a source*

???: what's this sources source?!





???: we need meat!

Source?

???: fucking idiot I dont need one.
Reply