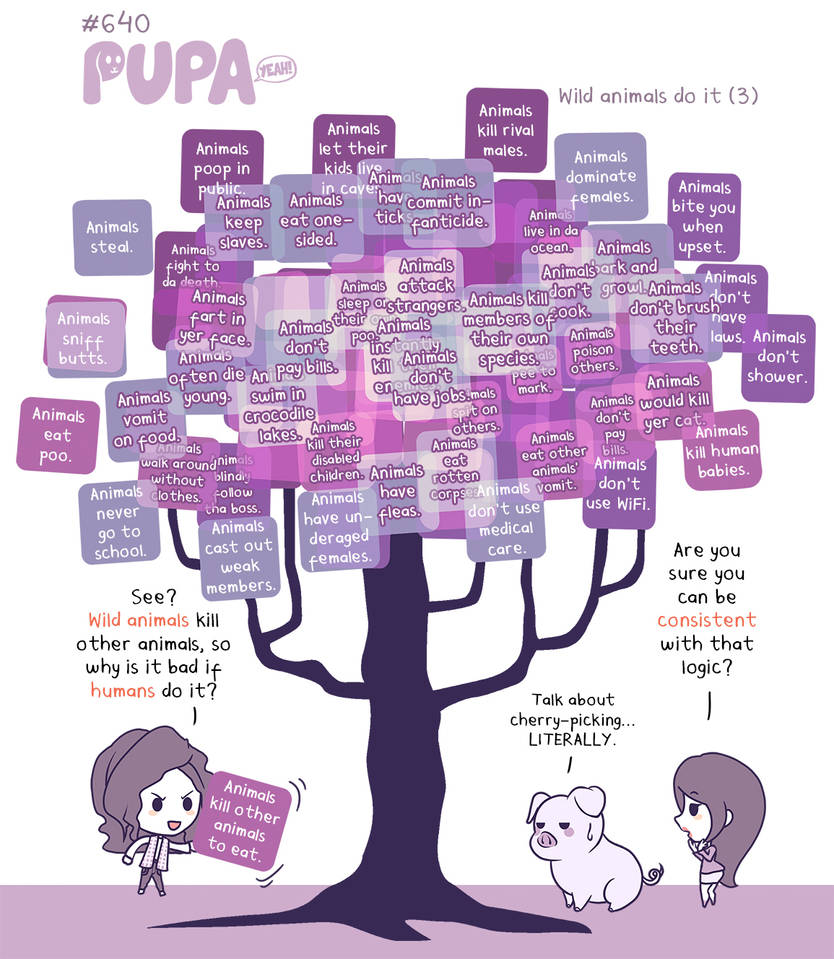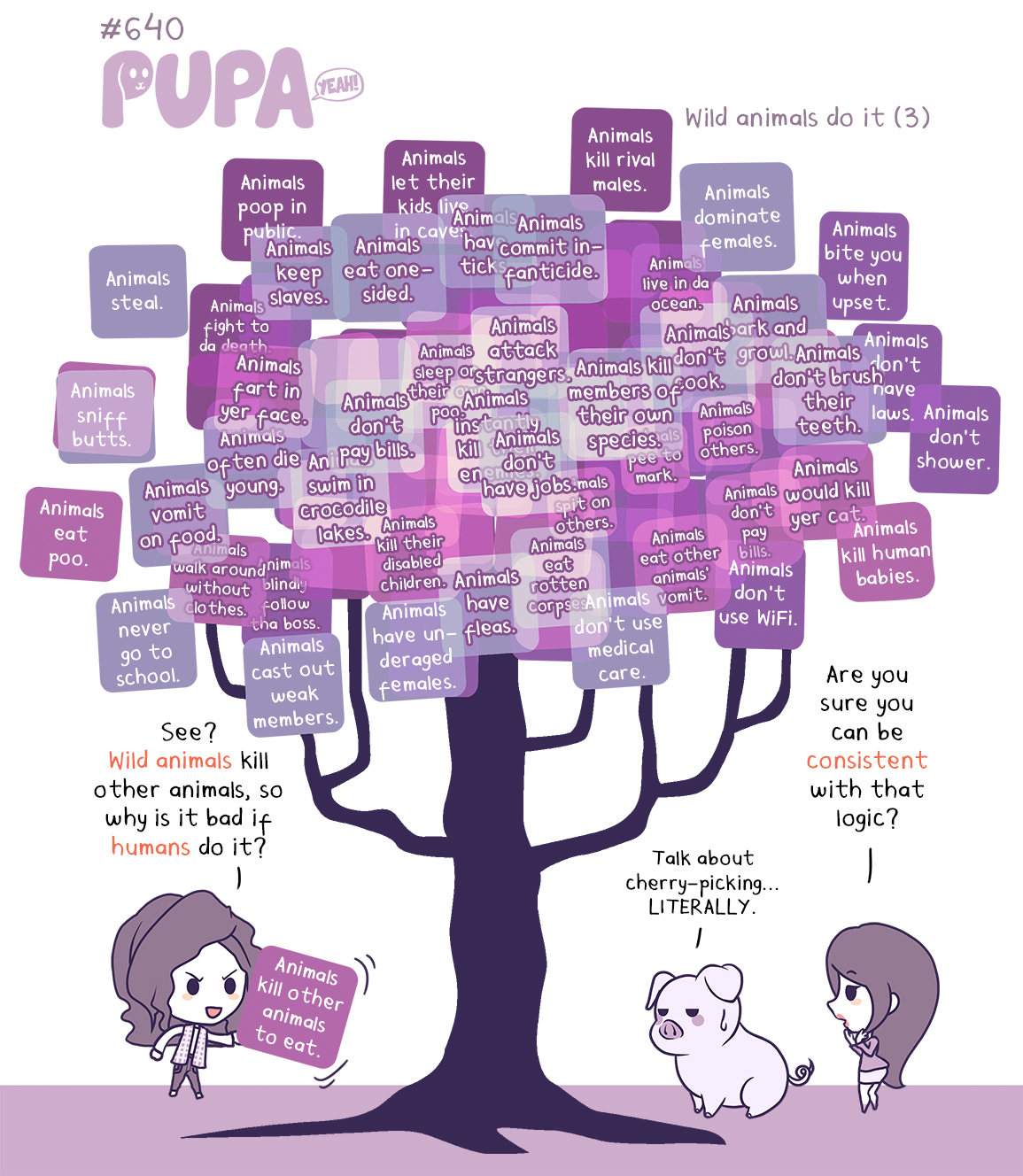 Re-make of my old work:
fav.me/d97z1y8
"But lions eat meat, so why is it bad if we do it?"
"It's natural!"
Before I became vegan, these were 2 arguments I once used. I never thought about the absurdity of the arguments, in fact: I never thought about it AL ALL. I just blindly copied it from other people in my culture. (Yes they are extremely stupid arguments, stop laughing, I didn't know better back then!) But then I stopped and thought about it one day. Is a form of senseless violence really justified by saying that a lion does it?
"Lions do it"

Wild animals kill to survive. They must kill to eat, otherwise they would die. Whether they kill on instinct or are aware of their predicament is irrelevant, we are not in their situation. If you live in modern society and have access to crops, vegetables, fruit, grains etc, then you have no obligation or need for animal products. Also, lions exhibit all kinds of behaviour that you would seek to avoid, for instance, violent territorial disputes, and male lions will kill the cubs of a female he wishes to mate with because she won't mate while she has cubs around. Lions are not good ethical role models.

Art

About the "Animals Dominate Females" part, that's not exact the case in all species; it's the FEMALES that dominate the MALES in Hyena culture, and the ants, wasps and hornets, the QUEEN rules them all.
Reply

That's true. Many others things in the tree don't apply to all animals, of course.
Reply

Why not include animals eat their food raw? Because other than fruits, I don't think we can eat any other foods raw. You can't eat beef raw, you'll gonna need to roast it or stew it. You can't eat wheats raw, you'll have to process it into flour and make a dough for bread and pasta.You can't eat rice when it's still in its plant form, you have to process it into grains and cook it. While I think you can eat vegetables raw, its gonna be hard and bland if you only eat it without any cooking.
Reply

Reply

It's at the bottom somewhere.
Reply

Oh yeah, just noticed it. Can get a bit confusing because it's rather messy. Though I think it's rather in the middle.
Reply

I was having a conversation with someone who replied to me about this very thing.

Honestly, they weren't being hostile. Idiotic, and scatterbrained as all get out, but not hostile. I think some people are incapable of truly using logic.
Reply