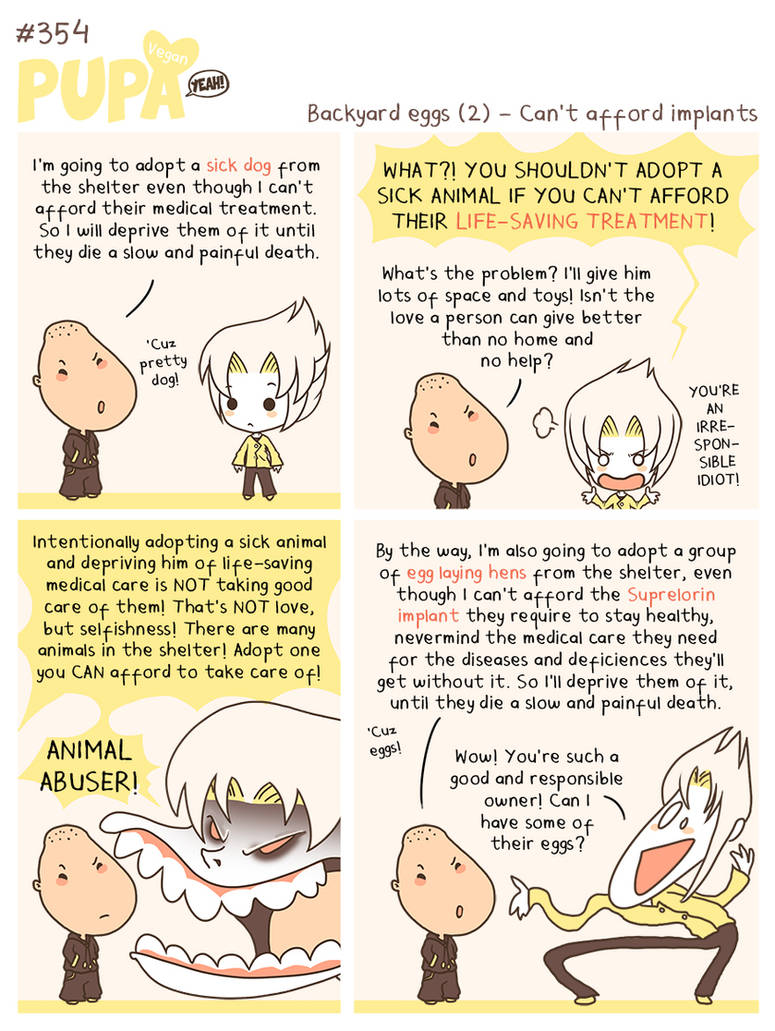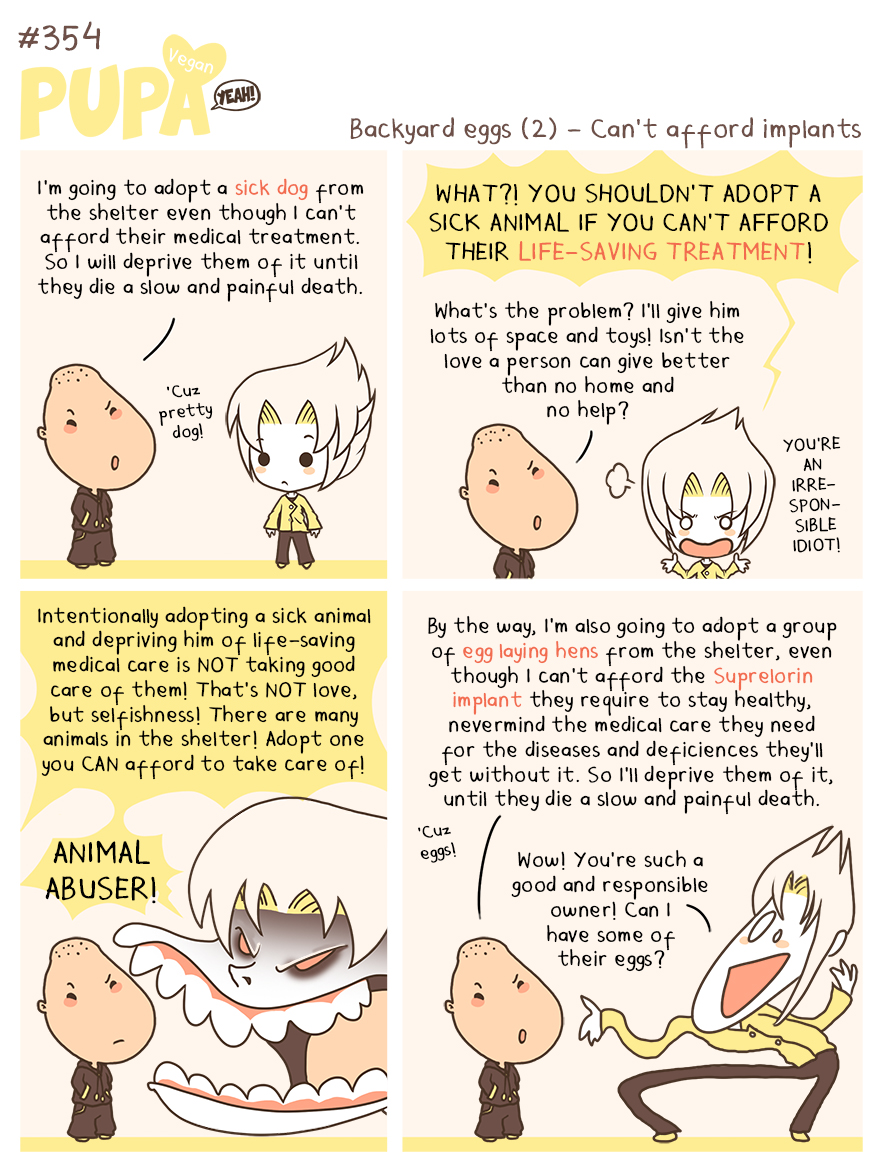 Please be aware that chickens need medical care too, before you decide to adopt a chicken. Just like cats and dogs, they are sentient beings too and deserve to be taken to a vet when they are ill.
Implant prices vary a lot depending on which country you live in and which vet you go to. We firmly believe though that the price of an implant should never be a reason not to implant: this is life saving medical care which should not be denied to anyone.
Be aware that when you adopt a laying hen, you will almost certainly need this medical care to keep her healthy. Keep this in mind before you adopt them, so they will not be deprived of help because of the costs.
More about egg-laying hen care:
Part 1:
fav.me/dcilswh
Part 2:
fav.me/dcj31je
Part 3:
fav.me/dcy5nwm

Finally someone who understands the implant for chickens!
Reply

Not many people know about it yet. We've all been brainwashed by industry propaganda about chickens. I hope I can spread a bit awareness with this.
Reply

It makes sense to some people...
Reply

Reply