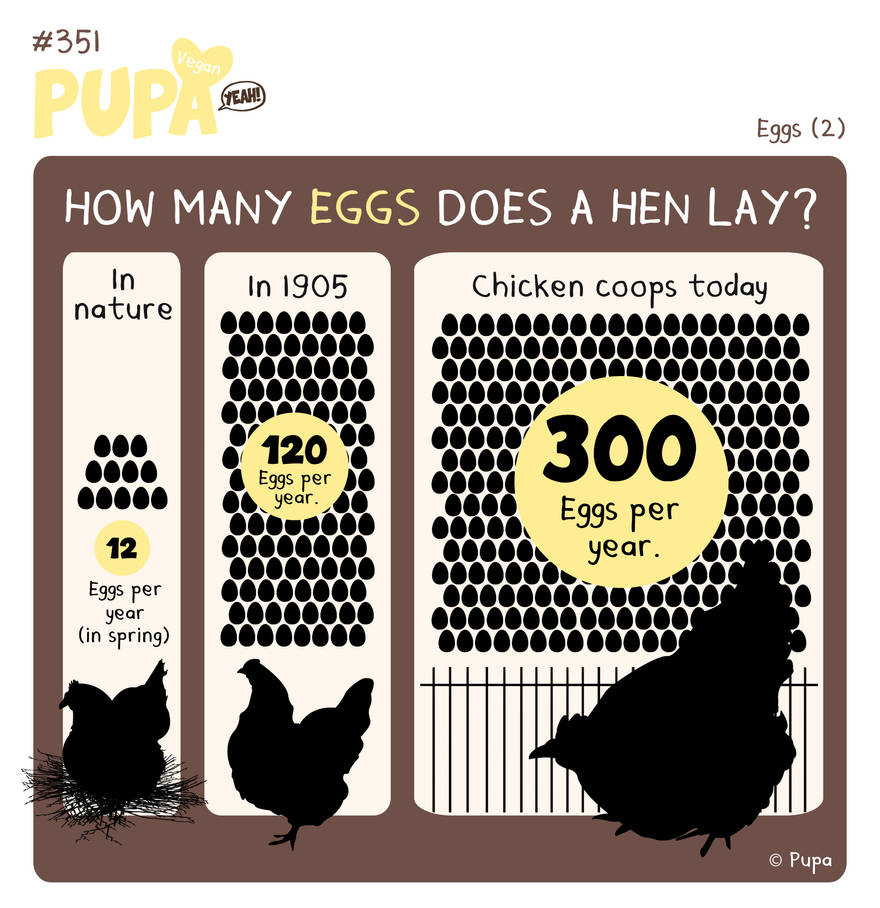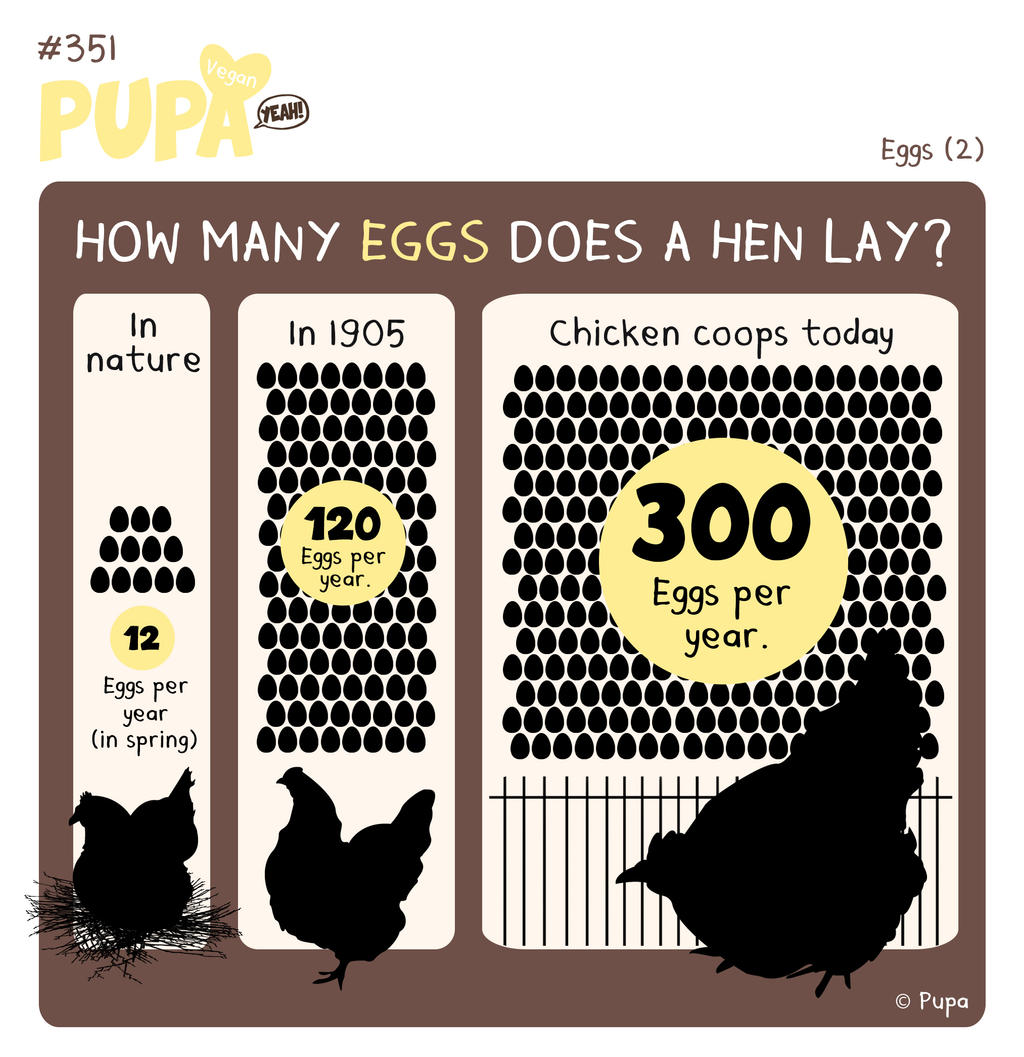 The process of making and passing an egg requires so much energy and labor that in nature, wild hens lay only 10 to 15 eggs per year.

The Red Jungle Fowl - the wild relatives from whom domestic layer hens are descended - lay one to two clutches of eggs annually, with 4 to 6 eggs per clutch on average. Their bodies could never sustain the physical depletion of laying the hundreds of eggs that domestic chickens have been forced to produce through genetic manipulation.
It is a common misconception that chickens are always just naturally "giving" eggs, because modern egg hens have been intensively bred to lay between 250 to 300 eggs a year.
This is more than 20 times as much as their wild counterparts, since in the wild, chickens, like all birds, lay only during breeding season - primarily in the spring - and only enough eggs to assure the survival of their genes.
Whenever I'm talking about other birds, like a great tit or a blackbird, people seem to find it normal that they only lay eggs in spring for reproductive purposes. But when it comes to chickens, the same people - even many vegans - seem to find it normal that they lay eggs every day. It's what we've all been taught since we were little. Most people are so far removed from the process of "their" omelette, that they don't even know there exist companies who breed the animals to be this way.
SOURCES: (See Pupa Vegan YELLOW once it's finished. I will also post a list of sources on DeviantArt under this post once the chapter is 100% finshed).
-------------------------------------------------------
I have a whole chapter on eggs in Pupa Vegan YELLOW. I'm still working on the art, but I want to thank Ex-Legkipjes (www.exlegkipjes.nl) so much for their help regarding the content of this chapter. Once it's done, I will share a free PDF of this chapter with all of you.