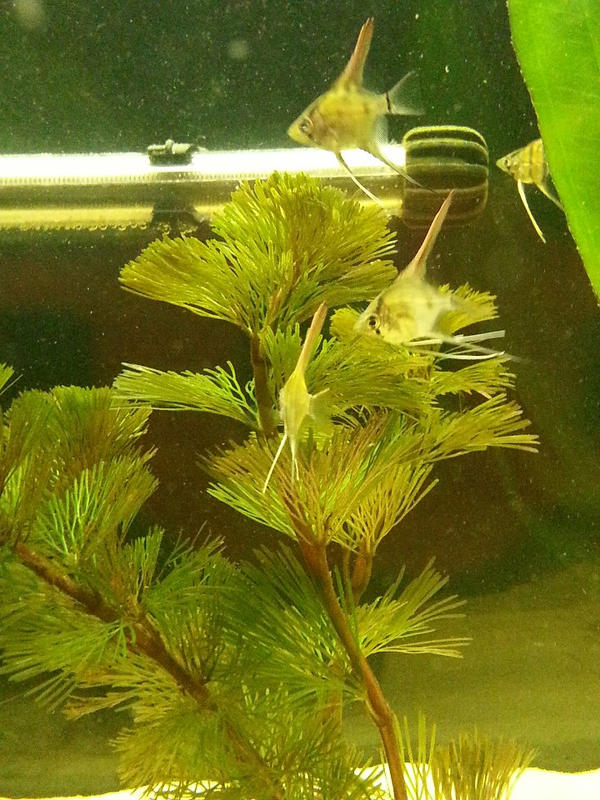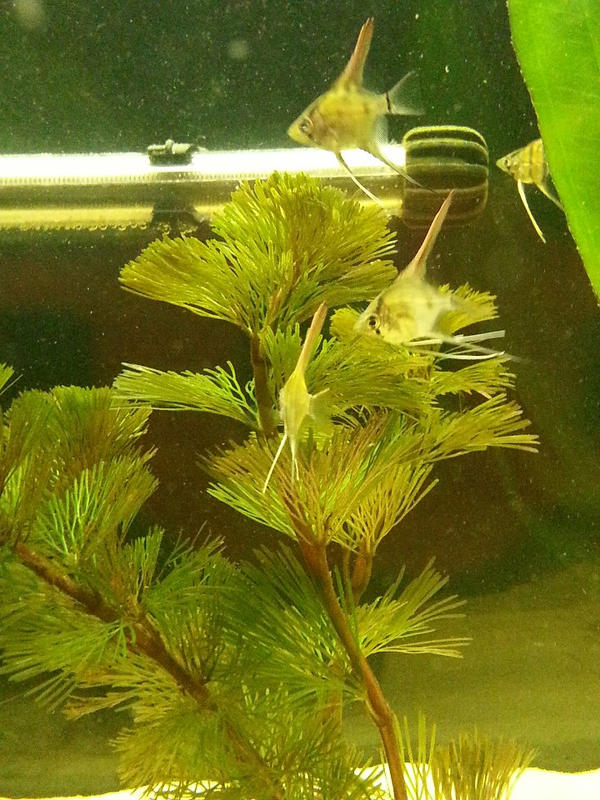 Watch
This photo is copyrighted to me. Please do not use, reproduce, distribute, copy or do ANYTHING related to this photo without my permission. Stealing is a crime punishable by law and I will pursue.

Thank you!

Awwww :3 Cute angelfish. I bought one hat size and poor thing died :[
Reply

Thank you
Angelfish are very sensitive fish. I am grateful they survived their journey from the breeder in the north(I am in Florida). I look forward to watching them grow up.
Reply

I do have a 4 year old angelfish and she can be kept with anything, but not recommended. Just keep an eye on them, there is always a chance they won't survive, learned that the hard way. But be careful with more then 2, if you have a pair form, the pair will murder the other angelfish. Just a warning, if you didn't know.
Reply

Yes, I'm aware of that possibly happening. I do have several homes lined up if the need arises.
Thanks!
Reply

I always had either 1-2 angels, but only have one angelfish now. Thinking of anything esle for the tank? I could suggest you some fish that may work?
Reply

I'll be adding 6 more kuhlis, possibly looking into cories and a bristlenose pleco. There's also 2 amano shrimps in there.

If I have to rehome most of them or if they aren't that big I'll find more middle swimmers.

So far I'm content with what I have in there. Watching them play tag is just so darn adorable.
Reply

I have 3 kuhlis right now in my tank, 2 more will be added once they grow a bit bigger. I do have black neons, a school of 8, but they won't come out of hiding.
Reply