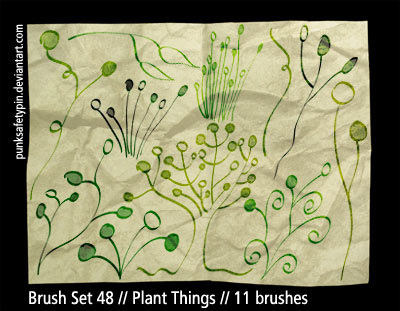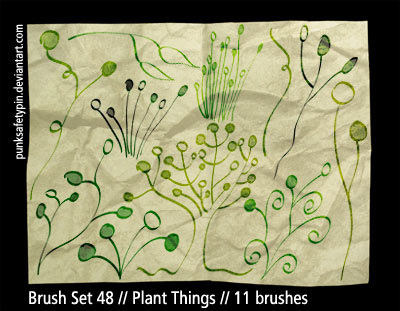 Watch
Some more doodles I did on a piece of paper a while ago and drew them again with Illustrator.
-------------------
For Photoshop 7 and above.
Image pack included
, in case you have a previous PS version and these brushes don't work for you or if you use a different software.

-------------------

DON'T FORGET TO READ THE RULES!!!
-------------------

DONATIONS
: If you enjoy my resources and would like to donate for the cause (especially if you use them for stuff you'll be making a profit of), or if you have an extra dollar you'd like to share with me-, you can do it through
PayPal
to
rominachamorro@gmail.com
-------------------
Featured here
[link]
by

These are pretty! I'm going to download them and if it's ok with you I might use them on a website I'm working on? It's being done as a favour, not for profit, but thought I'd ask first

Reply

I love these! I'm hoping to use them to design some cards (announcements, holiday, photo albums) for my clients if that is OK?
Reply

No problem, just make sure you read the rules first.

Reply

Che, perdón por mi ignorancia, pero, y el Illustrator para qué sirve

?
Reply

Para varias cosas, pero básicamente es un programa para hacer imágenes vectoriales.
Reply

Ah... Y las imágenes vectoriales

?
Reply

A diferencia de las imágenes rasterizadas, no pierden calidad cuando las agrandás o achicás, porque el programa no se maneja con pixels sino con cálculos, así que también pesan menos. Aunque una vez que las guardás como imágenes rasterizadas obviamente perdés calidad si las agrandás, pero mientras laburás con el archivo de Illustrator, por ejemplo, podés estirar la imagen como quieras que no pasa nada. Bah, más que imagen vendrían a ser como objetos, porque trabajás por partes (además de también poder usar layers).
Reply

Hey there. I see you say that you'll give the image packs if we don't have the operating program...well there is a free download called abr viewer. It's actually pretty cool. It an open source brush viewer that lets you load the brushes into it's program, view them, AND try them out. After you do all of that, you can export them, and use them on any program. I found it through another brush maker, and I try to tell everyone I know. lol I think it just overall makes it easier on the brush maker. here is the website.
[link]
Anyway, I hope this helps some.

Reply

I downloaded it, but I got an error message when I try to run it.

Reply

aww...The only trouble shooting I know about it is that you have to have .net to use it (it's for windows) and I personally use an earlier version of it. I am sorry it didn't work for you. The first time I tried it on my desktop, it did the same, because I didn't have .net on it, which I did get from Microsoft. But it runs on my laptop. Sorry...

Reply

Seems interesting and really useful. Thanks a lot for the info!

Reply

sweet as always!

Reply