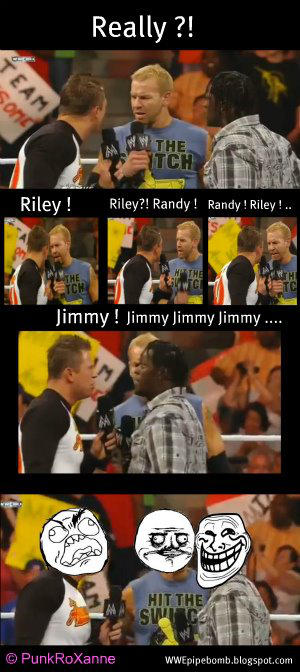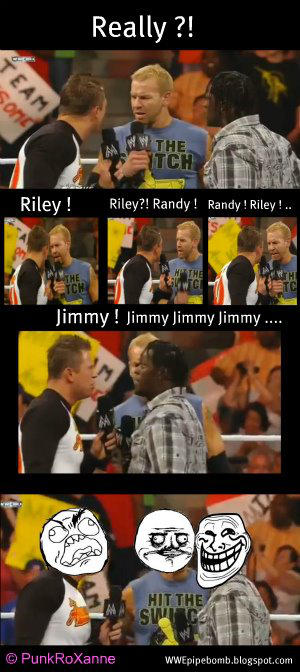 Watch
Who doesn't remember that funny moment ?
It made me laugh for half an hour , R-Truth is the funniest guy in the WWE (next to Santino of course

)

I'D LOVE TO BE IN THAT MOMENT!!!

then i would say...
Me: Randy, Riley, Little jimmy!
Reply

They did it wrong turning Truth face. I liked him as heel
Reply

he is funny in both conditions

Reply

I think he was better as heel. Currently, I prefer heels because they have more personality than the good guys. For example, Randy Orton was great as heel but he is lame as face
Reply

I agree , you know that moment when a huge heel turns into face , it's a very stupid feeling

Reply

Other example is Sheamus. I prefer him as the Celtic Warrior
Reply

yep, but I feel like he is a little bit over rated these days , despite that he is one of my favortie wrestlers ..
Reply


I was like "wtf?" when I saw it.

Reply

oh my gosh!!! LOVE IT!!! this is hilarious

Reply