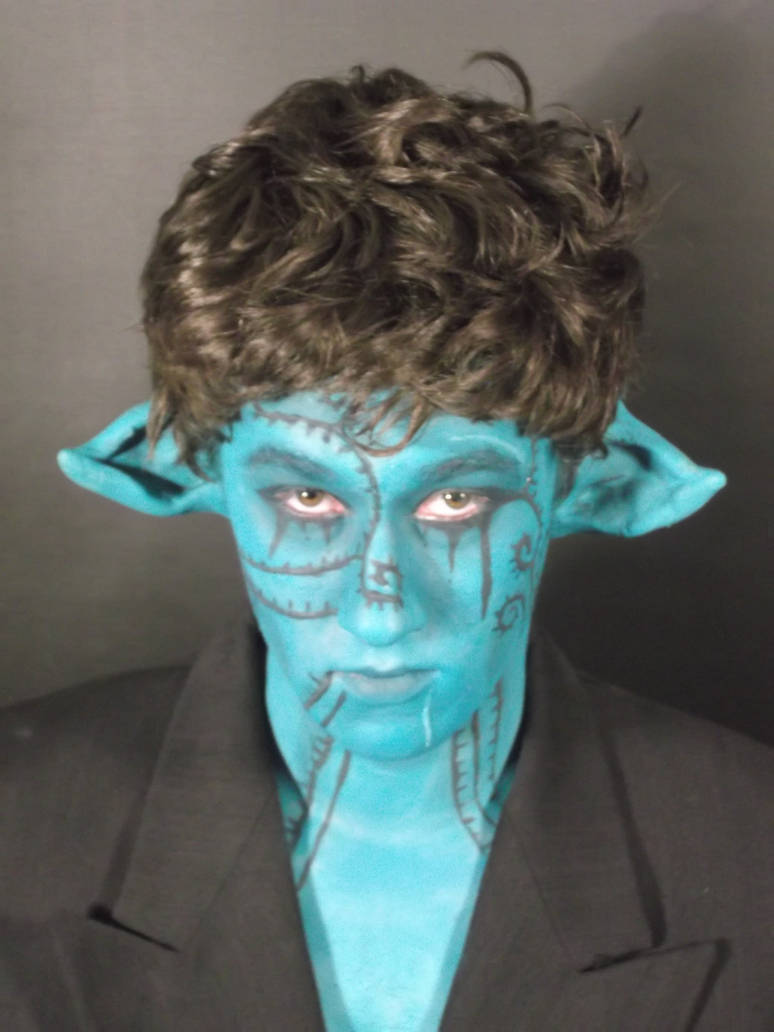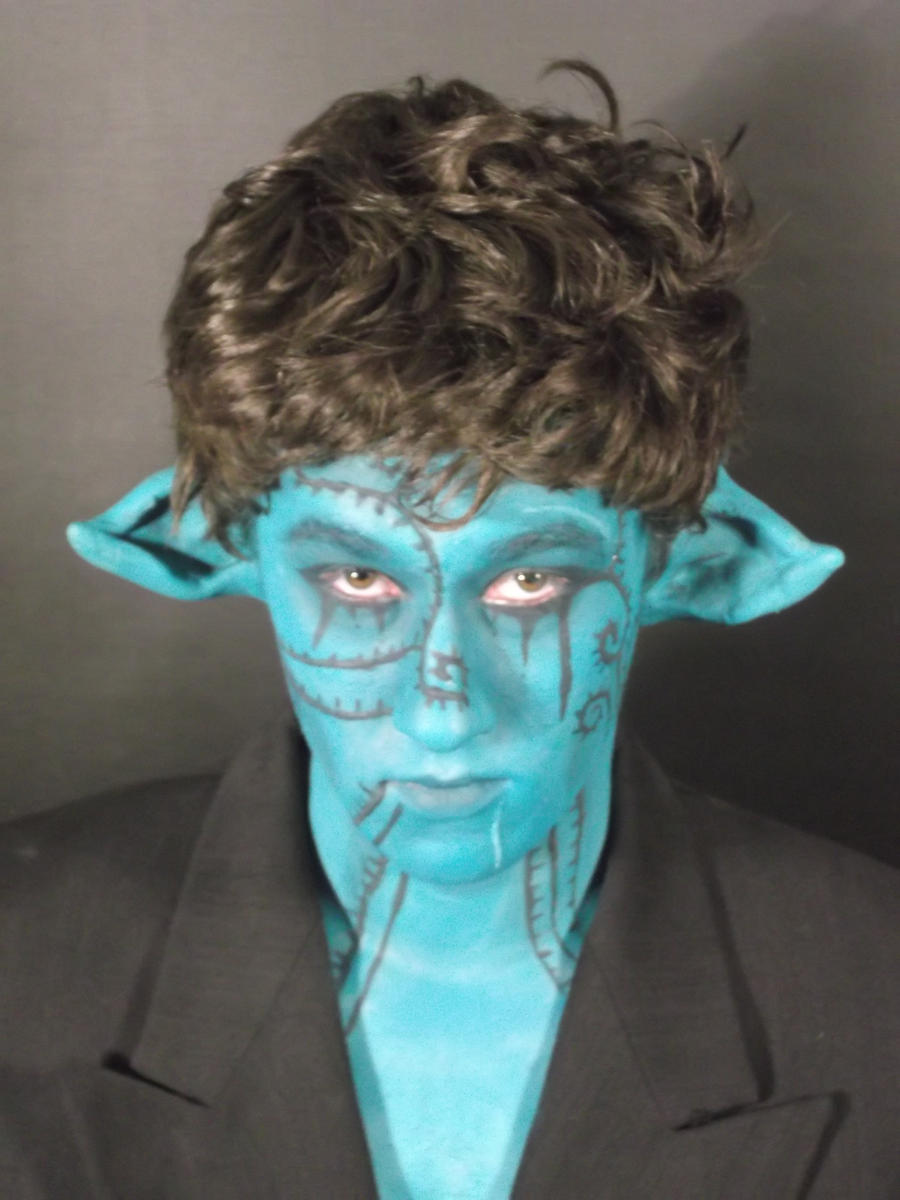 Model: Jake

Prosthetics and face paint.
This character is a inspired by the ideas of a fantasy warrior and Water Elemental, with the tattoo design's inspired by the manga March Story.


Makeup:

The ears are stuck on with Pros-aide and are of foam latex (Brought not made).
The face paint base is a Snazaroo Blue and the Tattoo's are done with Tag Black, some painted over top of Tuplast to make the Tattoo's raised.
Snazaroo White paint over top of Tuplast created the scars.
Other detailing is a combinations of the paint mixed together.

...you know...I really like this so I am putting it in my favourites.
It shows a kind of empathetic humane vulnerability with the potential of great and unearthly powers.
I will be very interested to see what you do next.
Reply

Thank you very much! I'm hoping to do some new work in the new year more towards the fantasy/sci-fi area, though I will still be posting some of the stuff from this year which is more standard make-up
Reply