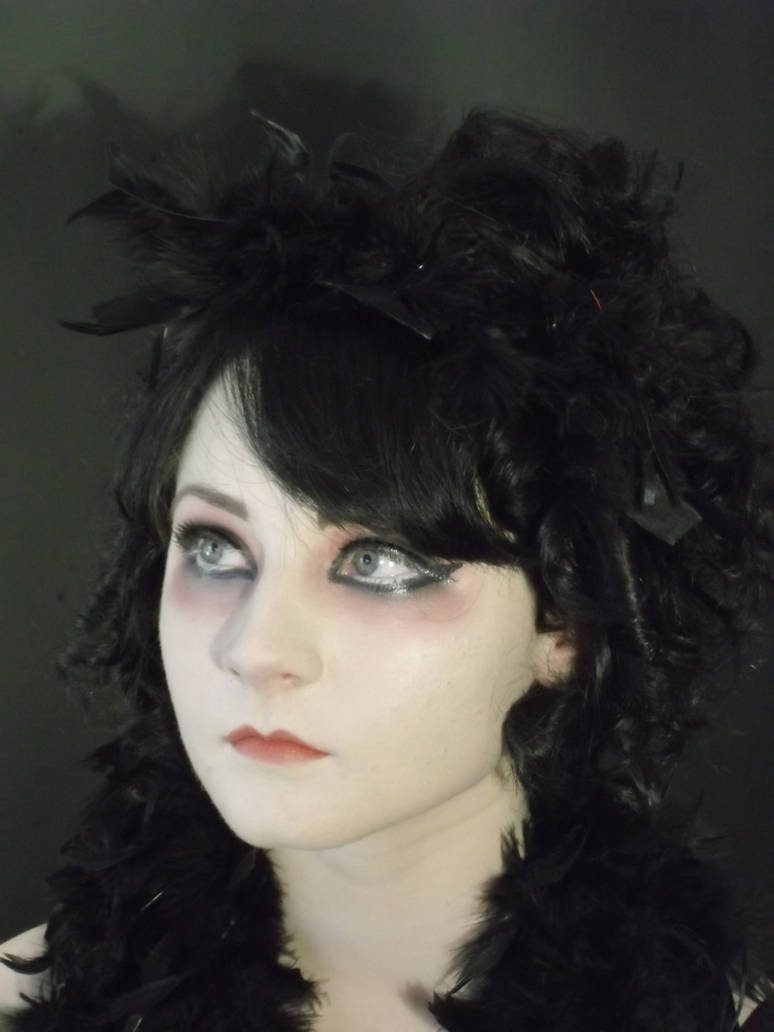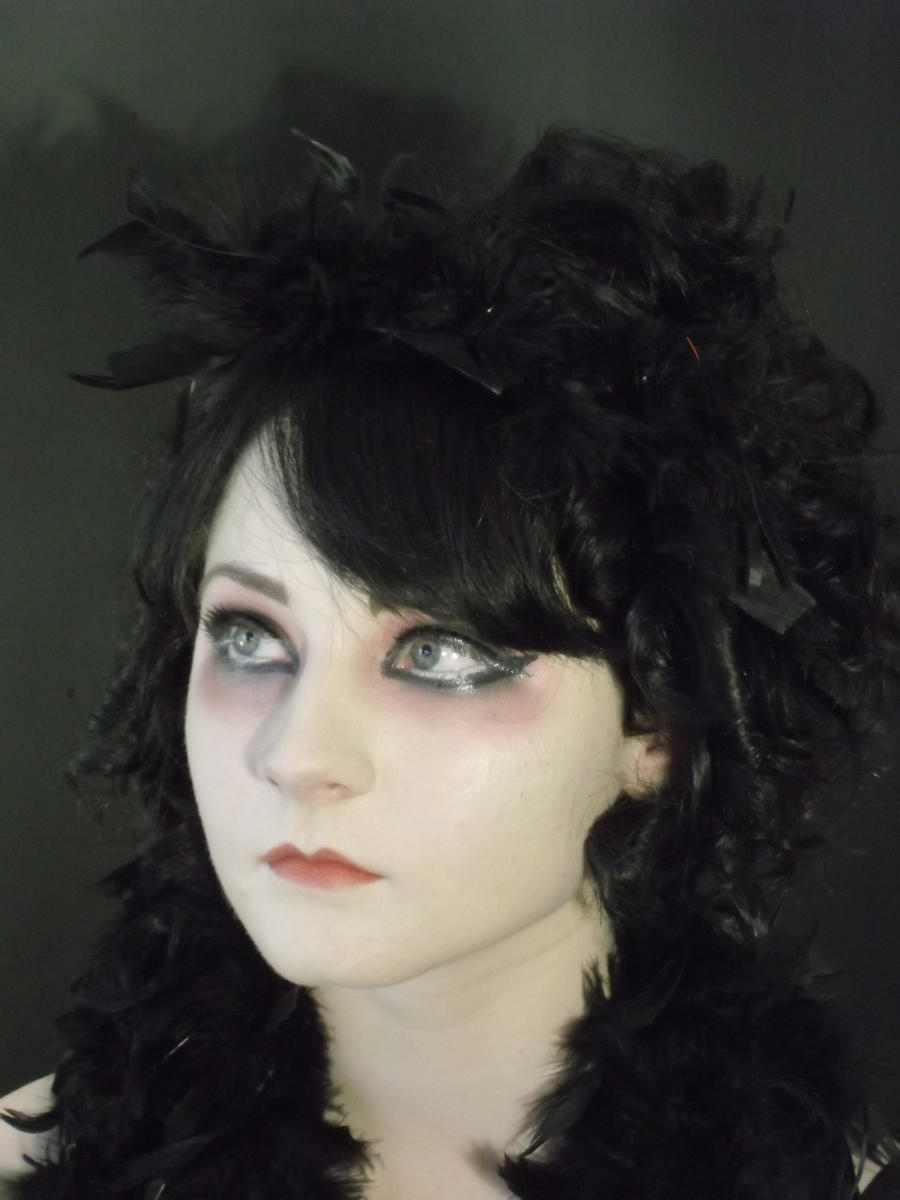 Model: Amber

This Character Make-Up has pale skin and is mainly focused on the eyes making them larger by over drawing them and giving them a naive and innocent look, this character can observe more than what others see.
These features combine to give an over-all effect of a Vampyric look.
Inspired by Lauri from the band The Rasmus, Drusila from the TV series Buffy The Vampire Slayer, Blind Mag from the movie Repo! The Genetic Opera, Gerard Way from the band My Chemical Romance and Death from the Sandman Comics.

Makeup:

A light foundation is used to make the model appear paler with red and purple smudged around the eyes to appear more sunken and dead.

The eyes are big and angular with white underneath to make the eyes appear larger.
The lips are drawn slightly pointy to appear more evil.