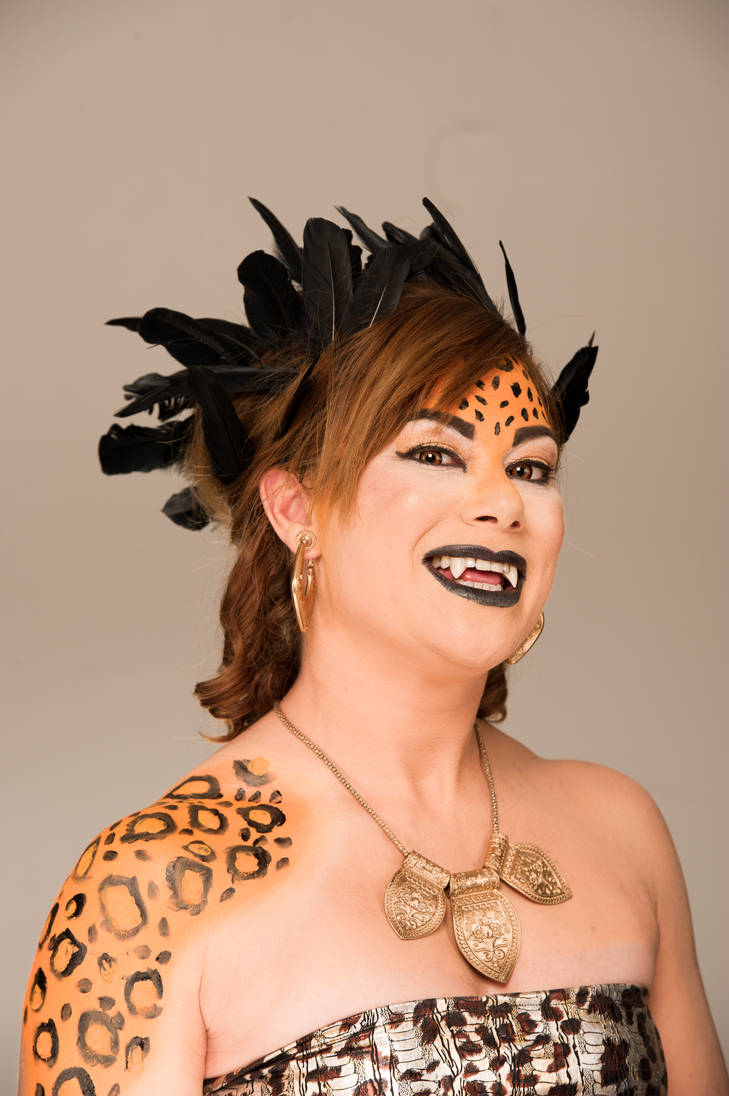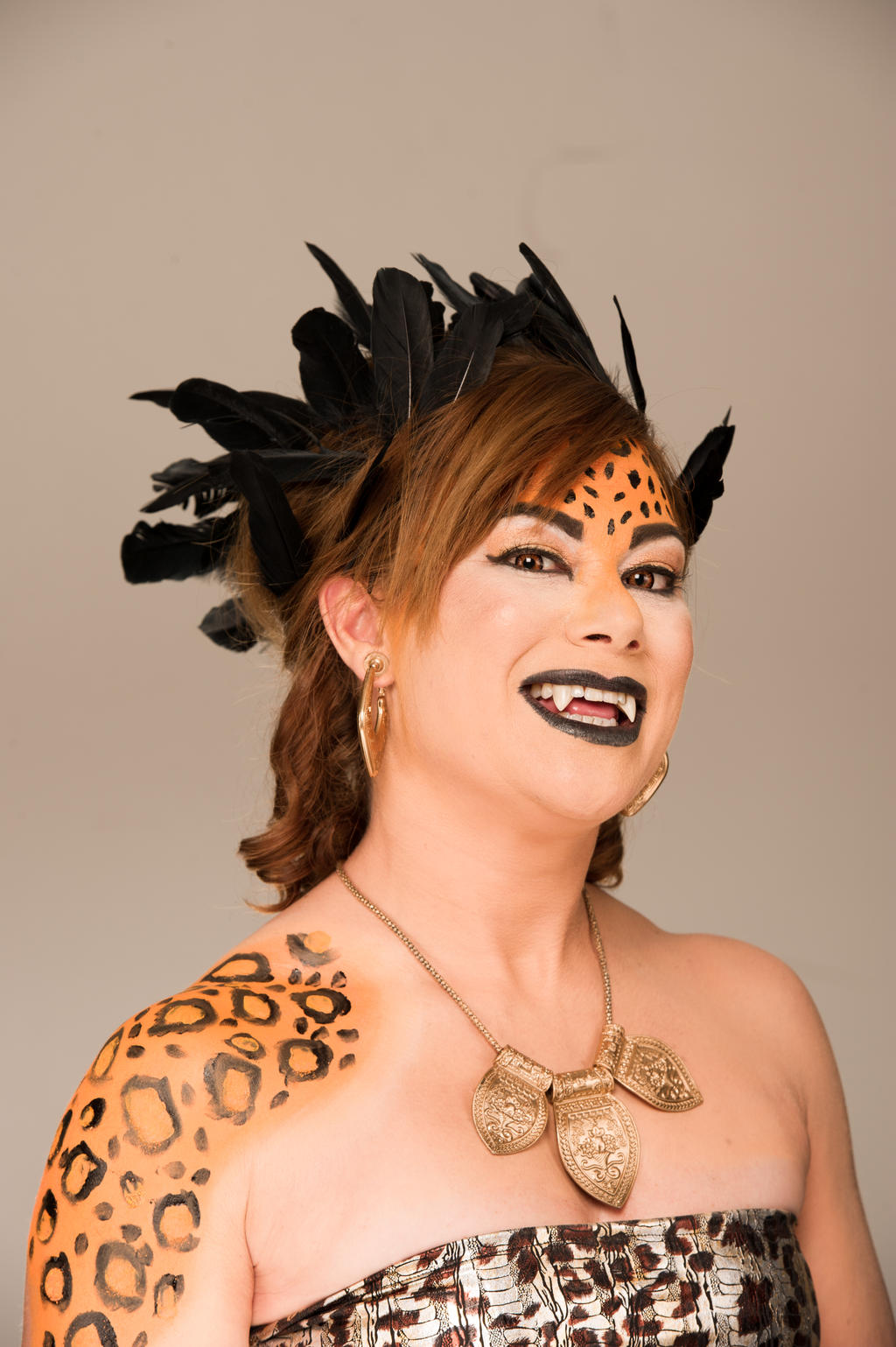 Model: Sam

This piece is a created Jaguar Goddess to join the other Jaguar deities, while all Jaguars are associated with war the male Jaguar Gods are also associated with the Underworld, Fire and Human Sacrifice, while the female Jaguar Goddess is associated with Midwifery and Curing, bringing a balance, but still as wild and ferocious as a Jaguar.

During research into the Mayans and their Calendar there was a lot on the Zodiac and how it is associated with the calendar, and their gods. One book had a Jaguar god which instantly became the main inspiration for the make-up.

Makeup:

The Black lips and black eyes are all inspired by the Jaguar along with its markings painted on the model.

Fangs are from Scarecrow and contact lenses (ColorVUE) to complete the Jaguar look, with Mayan inspired jewellery.

The Mayans would warp their skulls in a way most people would consider alien, to resemble their gods more. The resulting shape was the inspiration for the Hair on the model.