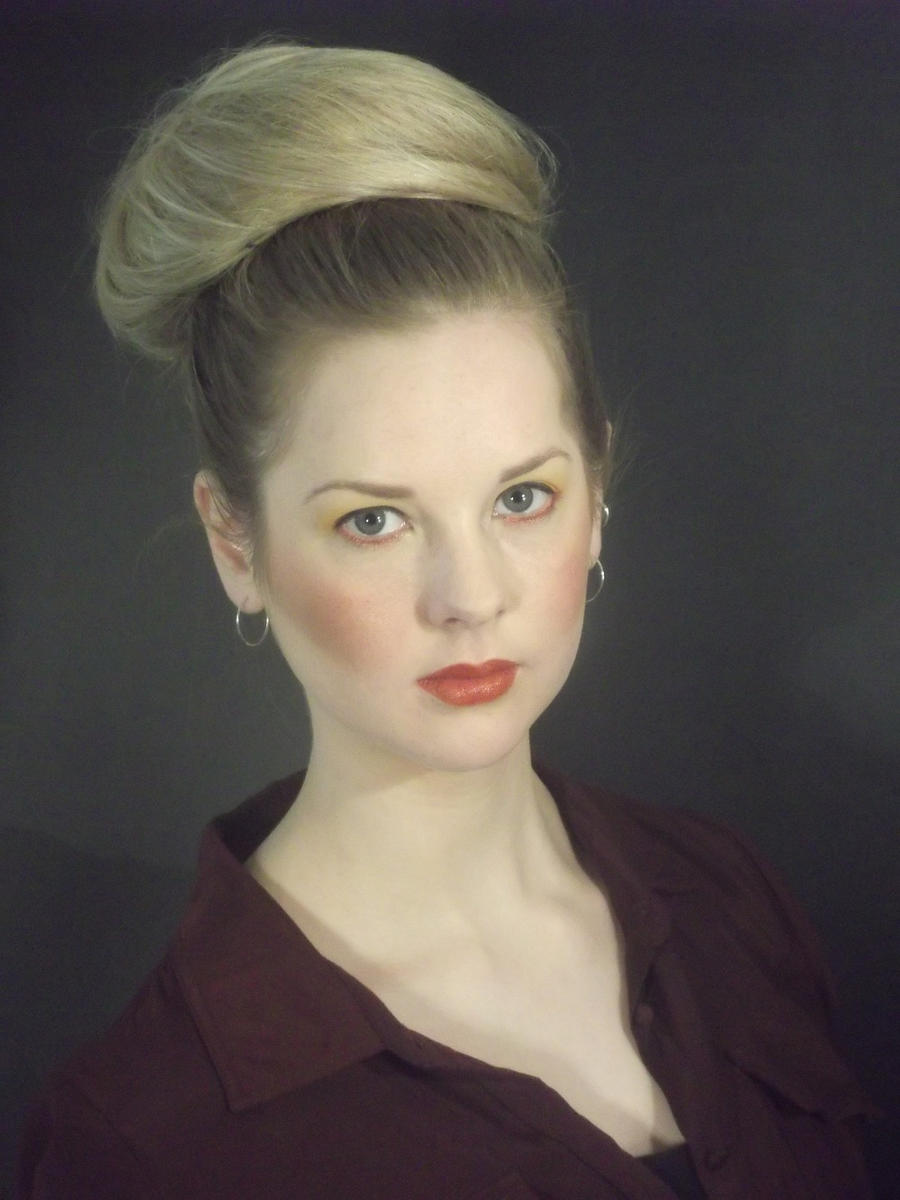 Model: Briar

Catwalk make-up is to enhance and balance, not over power the outfits they are designed for.
Catwalk is viewed from all angles down the catwalk, and needs to have a key feature for a long distant effect for those viewing further away to be able to see it, but it also must look good up close for any photography taken.

Makeup:

This look compliments the outfit by using a similar Analogical colour scheme, with soft romantic eyes to match the feel of the dress and a bold red-orange lip to be my key feature and stand out for catwalk.
The hair adds height and texture to balance the dress and the whole look compliments the dress rather than over-powers it.