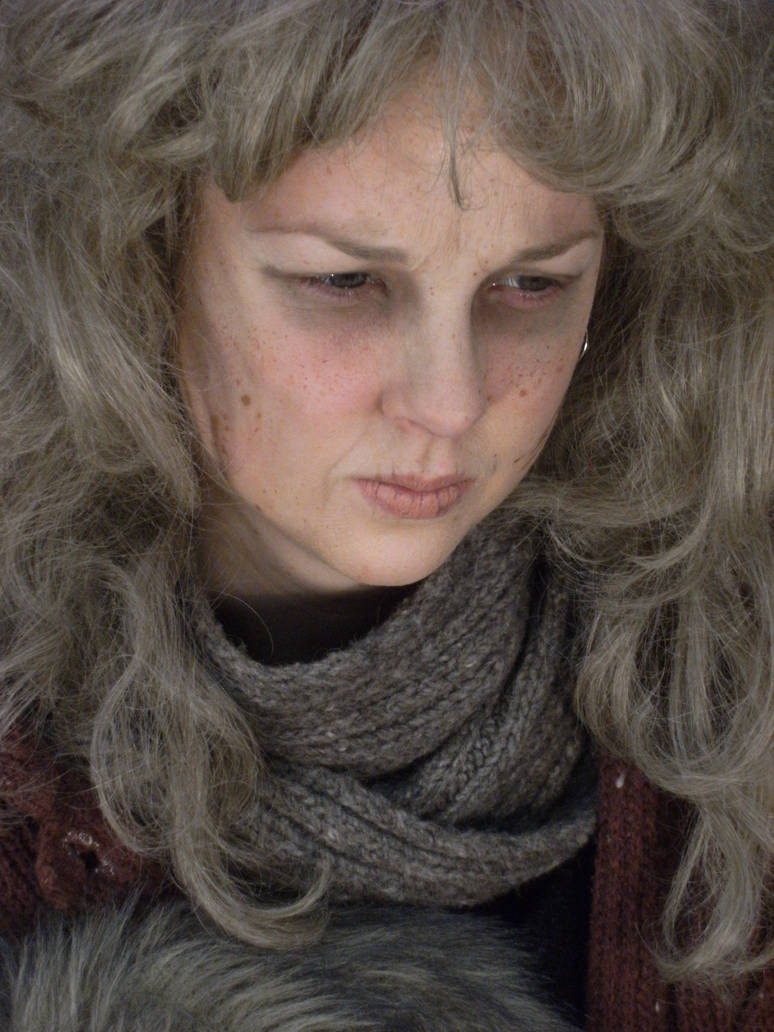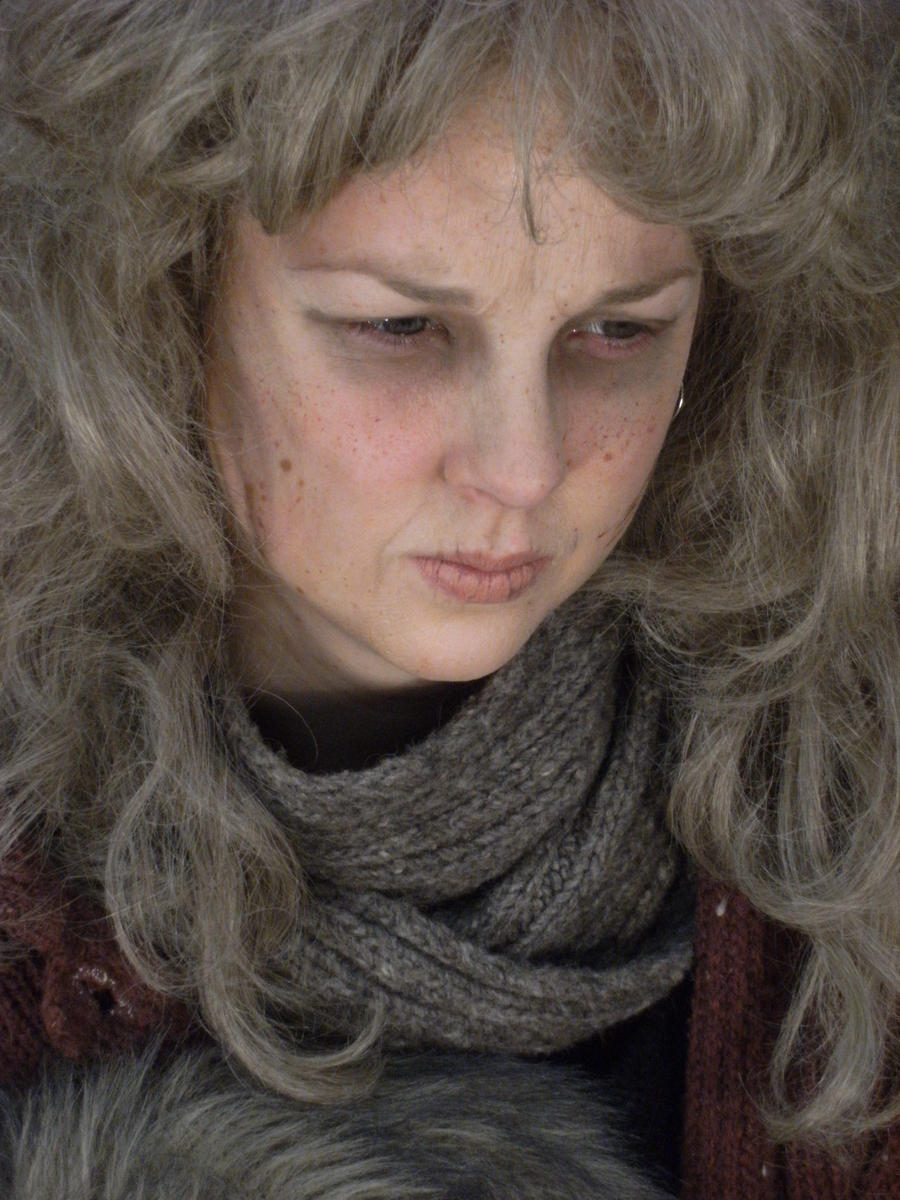 Model: Briar
This Latex Aged Character Make-Up is inspired by the idea of a "Crazy Cat Lady", an introvert who spends most of her money on her cats, and fills her empty life with alcohol and cigarettes, spending her life inside, reading and escaping the real world.
Makeup:
The model is aged using Liquid Latex that create wrinkles where the models natural wrinkles would fall.
Dark liquid foundation flicked lightly across the face created the look of age spots, and a bruise red cream colour stippled around the cheek and nose area to create the appearance of broken capillaries.
The model is also wearing a grey un-styled wig.
For the model's general appearance please see this catwalk photo
punkd-pyroshadow.deviantart.co…