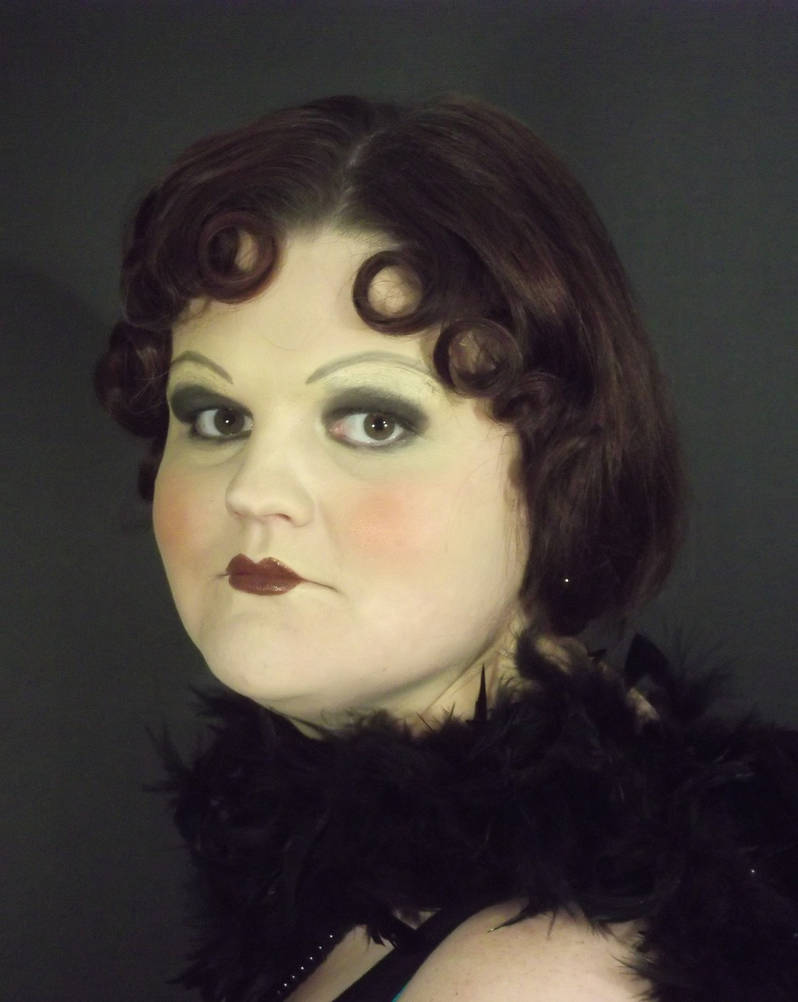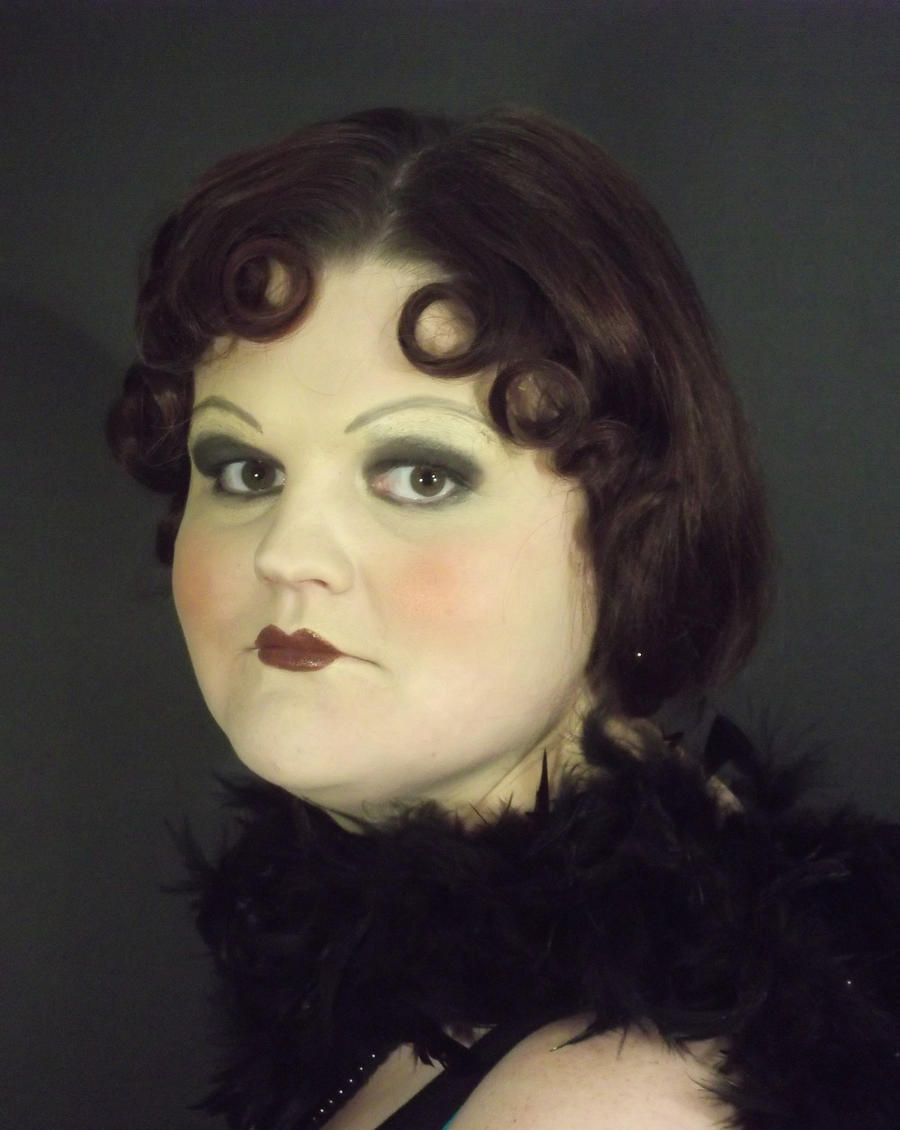 Model: Sharne

In the 1920s the Make Up market was just beginning to grow so options were limited. Matte greasepaint foundation and powder were all that was available along with one main Red lipstick. Kohl was most readily available and was on both top and bottom lash lines as a liner, then applied from lashline to crease and smudged as an eyeshadow, resembling a smokey-eye of today.
Mascara was a waxy black paint that was applied on both upper and lower lashes, making the lashes quite thick and eyebrows were super thin and pencilled on. Hair was cut very short, plastered down and generally pin curled or had marcelled finger waves and decorated with headbands or cloche hats, girls with longer hair that did not want to cut it would fake a bob by pinning the hair under.

Makeup:

This look is inspired by the 1920s flapper style and has kohl black smudge eyeliner lining both the top and bottom of the eye, with a dark black eyeshadow blended into the 1920s rounded shape with a dark brown to lessen the greyness.
The lips are in the 1920s bee stung shape where they are rounded and not drawn to the edge of the mouth and a dark red colour.
The eyebrows have been blocked with wax and re-drawn on with a dark brown pencil.
The hair is in a fake bob pinned under with pin curls framing her face.

This one is a bit old so the eyebrow blocking isn't very good versus the Elizabethan blocking.