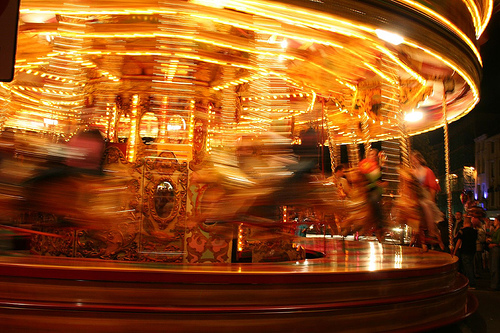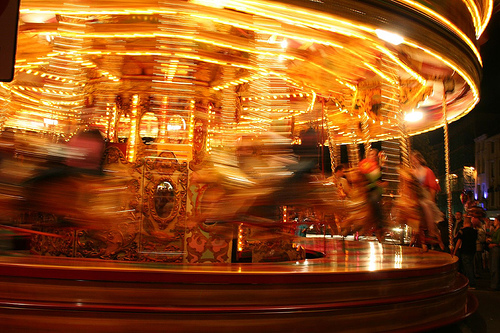 Watch
© Ad, my friend, who's given me permission to upload it
I never knew a simple carousel could look so sinister.
Photo on friend's Flickr

great. i like carousels but only in the evening, they look brilliant

Reply

I do beg your pardon.
I'll tell him *you* like it, not *to* like it. Ooops!

Reply

hehe clear, no problem

!
Reply

Tee hee! I don't think I like them at all - my friend clearly does though because he took about 20 pictures of this one.

I'll tell him to like it.

Reply

Reply

I know. I find it terrifying though!

But I really like the way my friend has captured the lights and the blurriness.
Reply