TABLING @ CONVENTIONS
Melbourne Furry Convention 2019!
Furdu 2019 !
Neonfur 2019!
hi im riley and i like to draw a lot of things sometimes. i am constantly tired and laugh at everything. I'm currently undergoing animal studies, and am aspiring to be a dog trainer!
I"m in a long distance relationship with my qpp from England, and plan to live there in the future!
I'm a transgender male and currently medically transitioning.




pronouns;
HE/HIMlikes;
drawing, internet, music, cartoons, movies, shows, anime, colourful things, the colour blue, equal rights, feminism, dogs, fashion, pretty scenery, space, forests, long car rides, fantasy, pastel things, gothic things, steampunk, horror, haunted things, paranormal, music, plushies, animals, swimming, irony, mythology, cryptids, superstition, my qpp, gaying and being gay
dislikes;
fandom wars, bigots, MRAs, terfs, bullies, counter-productive values, art thieves, conflict, pineapple on pizza, baked beans, being condescended
current fandom/s;
invader zim, steven universe, gravity falls
favorite movies;
every disney movie, paranorman, spirit, spirited away, harry potter
favorite TV shows;
invader zim, gravity falls, futurama, supernatural, stranger things, bojack horseman, star vs the forces of evil, steven universe, my little pony
favorite bands / musical artists;
mother mother, twenty one pilots, fall out boy, panic at the disco, pierce the veil, all time low, starset, bullet for my valentine, 30 seconds to mars
favorite books;
harry potter, the hunger games, the kite runner
favorite games;
pokemon, legend of zelda, mario, banjo kazooie/tooie, animal crossing
COMMISSION INFO ; I don't do requests or point commissions, sorry!
Collabs and art trades are for friends only, but don't be afraid to ask!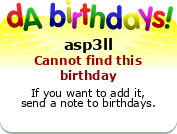 [
x
]
THE GREAT LORD EVREN WAS HERE !!!!!!!!!!!!! !!!!! !!! ! ! !!!!! 03/12/17



:


:thumb630130629: