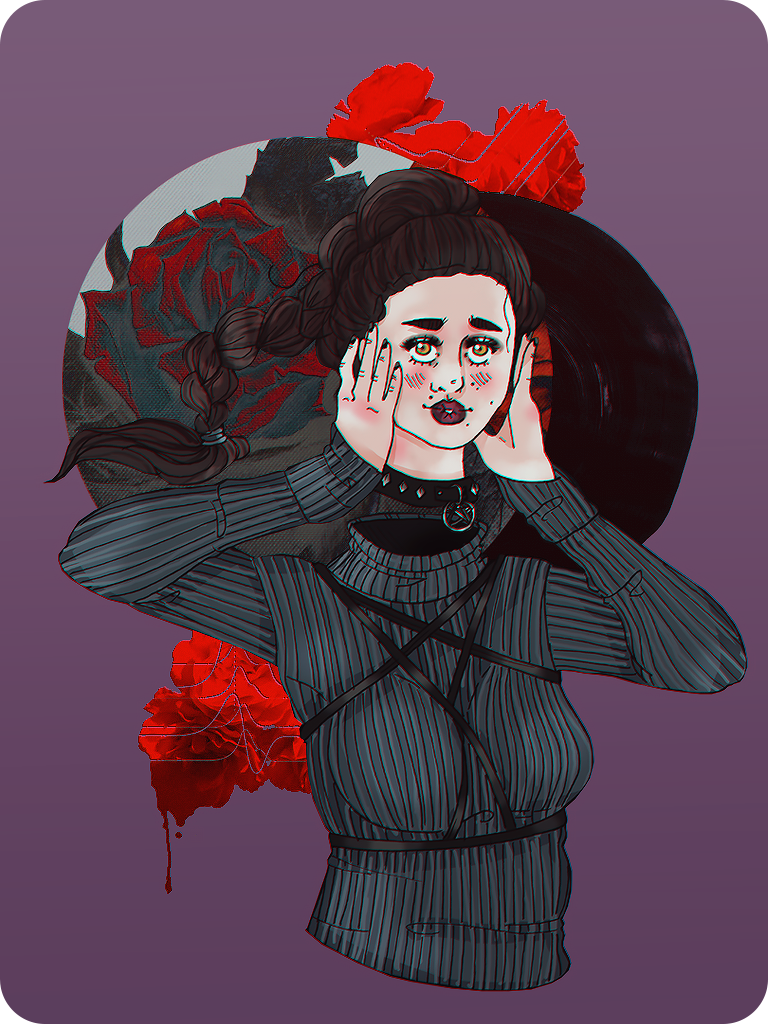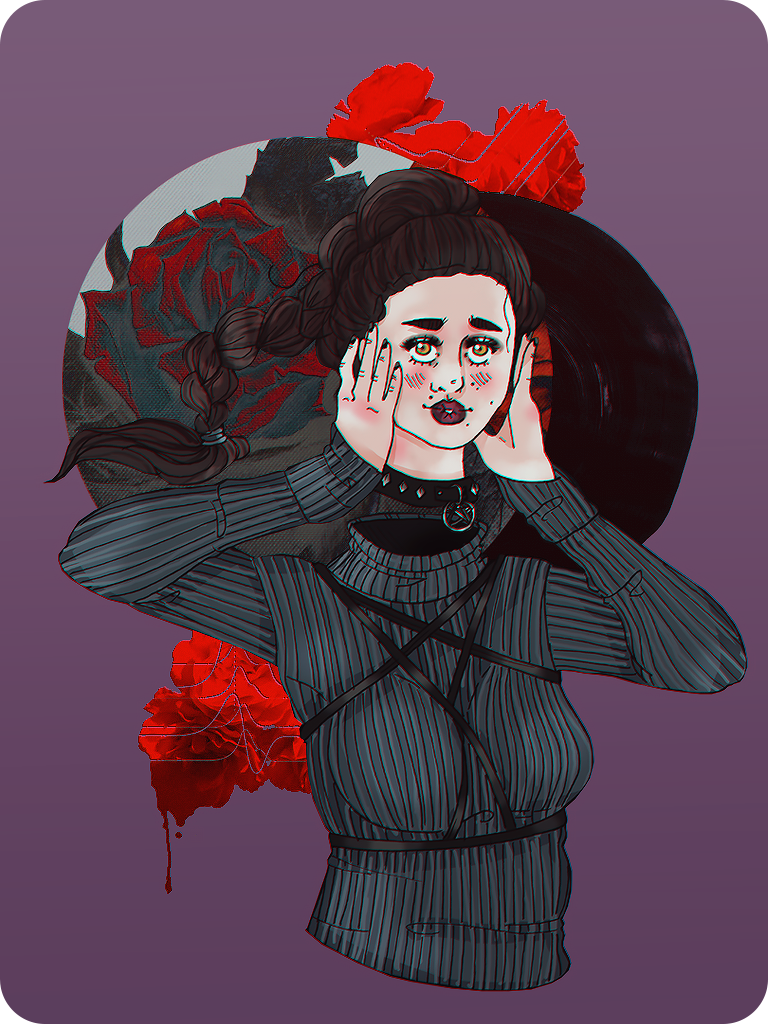 Watch
Art trade with lovely
miz-inthesky
♥
She wanted me to draw her awesome oc Morgan Celeste!
You can read about here here:
toyhou.se/1590942.morgan-celes…
This was fun, I tried some new techniques I think, I like how it turned out! ♥
Anyway, onward to the other art trades!

This is so cool! The colouring blended with the lineart goes really well

Reply

The black hole and the fact she is lifting off her head is really jarring. Reminds me a lot of Mumbee from Return to Oz. Something really jarring about it. Especially since her expression is such a pleasant one. I love all the straps she has on and how it almost looks like a pentacle, like maybe it is something that is keeping her safe. Love the colouring on her jumper as well. She looks grate love!
Reply

Jarring, but hella interesting! I really liked drawing this, it's always fun drawing interesting and unique characters! Oh it's totally a pentacle on her chest, I think. I draw it as one anyway, haha! Thank you so much twinsy! ♥ ♥
Reply

Fantastic I love this so much. Is it okay if I put it on my toyhou.se account with the rest of my art of her? Crediting you as the artist.
Reply

I am so glad you like her! She as so much fun drawing!
Of course you may! ♥ I am just glad you like it! ♥
Reply

Lovely work! I love how the sweater looks.

Reply