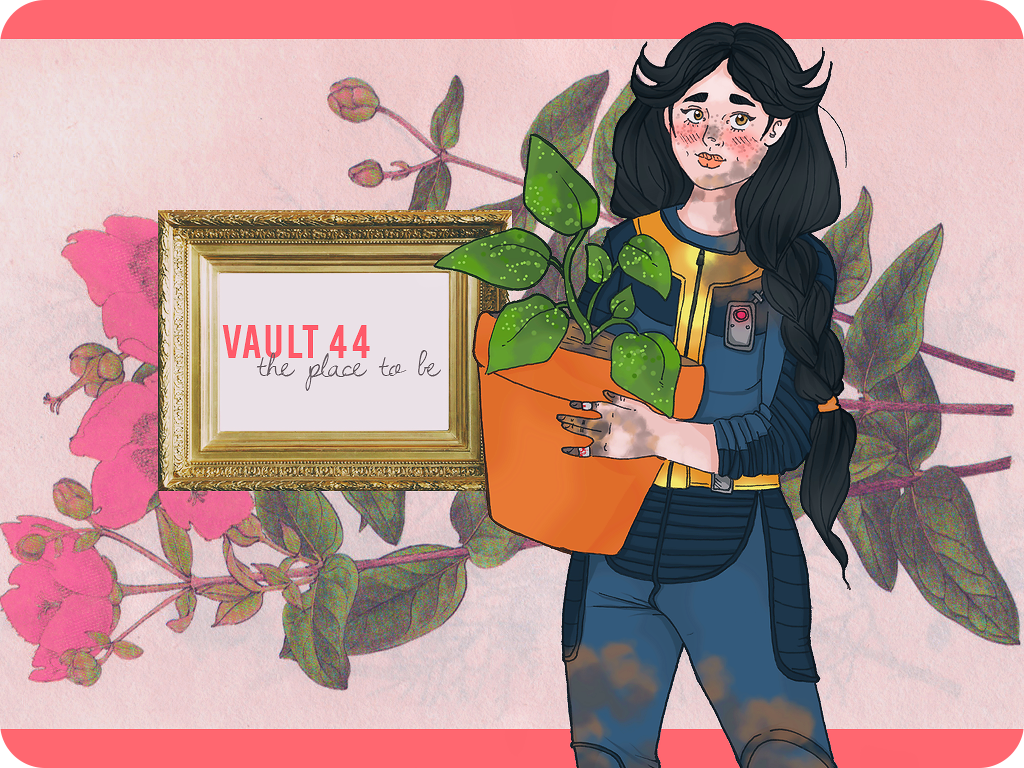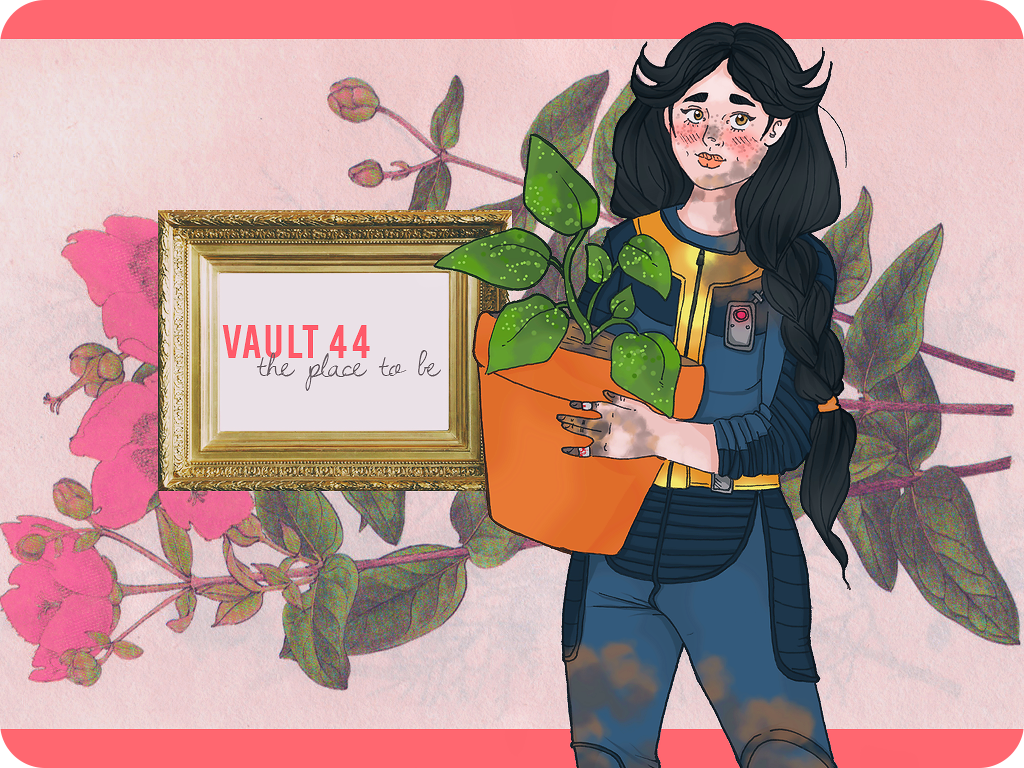 Watch
Not been drawing for months, so I am rusty. Might be visible here.
Decided to draw kitty, because she is smol and adorable, and always happy!
Also,
Vault44
is the best, payed homage to the most awesome vault ever.
Tried to save this drawing, her head is a bit too big but I can't be bothered to fix it really.
So it will have to be, I like the plant tho, it looks quite nice I think! :>
Kitty Oppenheimer ♥ A vault dweller who is extremely awesome at growing plants,
as well as creating new one and reviving dead ones. She is the bezt! ♥

There are so many really nice details in this that I just love. The fact that some of the mud on her vaultsuit is dried and darker. The bandages on her fingers from where she's gotten little nicks and cuts. I love all the mud on her hands as well. It's such a nice attention to detail. Makes her feel very real. Love the fact she is totally comfortable around the plants as well, can see why they respond so well to her. She has such a lovely face as well and love the way you draw Vaultsuits

Is so strange because she's been on my mind a lot recently. Been slowly getting parts together so I can make a diorama of her in the Botanics lab in the Vault. Getting there

.
So nice to see her though. I totally agree she's adorable. Look at that smile, how can you not love that girl?
Reply

Thank you so much! I am glad you like it! ♥ I imagine Kitty always being dirty somehow, and this is how it would look I think! Thank you so much, drawing vault suits are both fun and difficult! Mostly fun X3

Oh she is? That makes me so happy to hear! ♥ ♥ And oh you are? That's amazing! I can't wait to see the diorama!! ♥ I know it will look amazing!

Pff, thank you so much twinsy! ♥
Reply