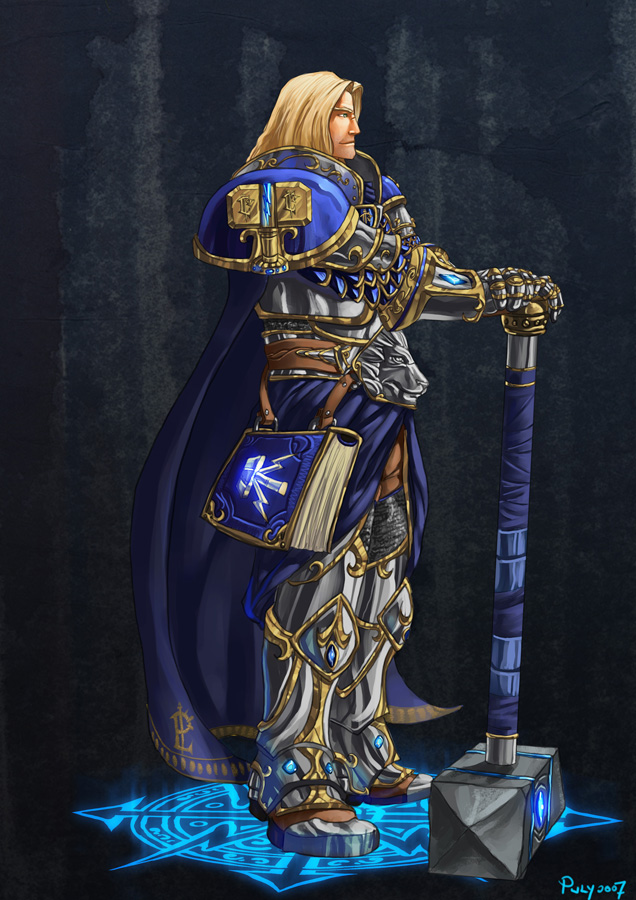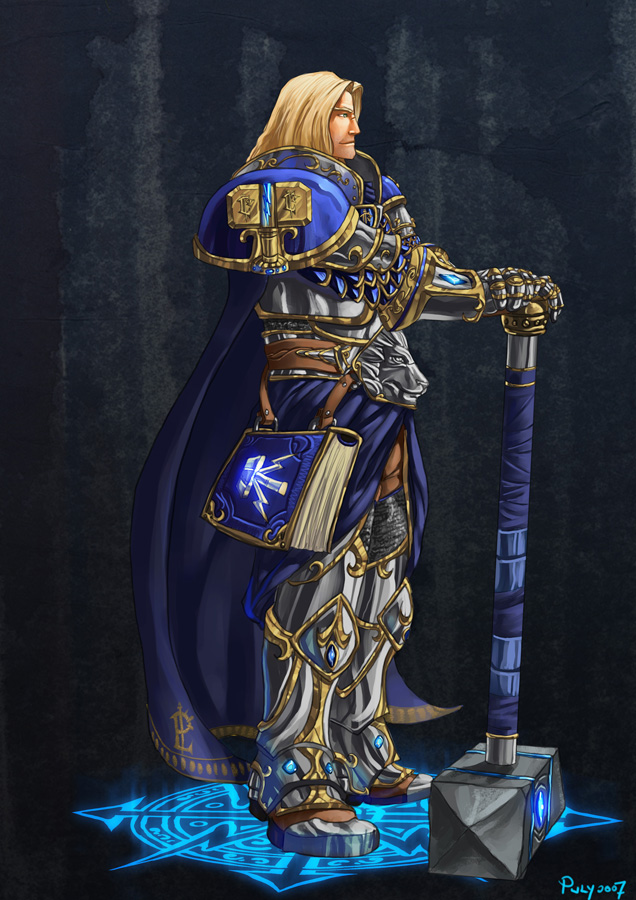 Watch
Sooo fellas
Here it is!
The long promised "goody two shoes" version of arthas.

Honestly, i think he was a pain in the ass in the first chapters of the game. But he develops to be batshit crazy.
"those damned undead dudes are making me mad!!"

About the drawing, i stayed as faithfull to the design as i could possibly do judging from that small in-game model. Since there's no artwork of him other than the cover with a huge picture of his huge head haha. I added my own 2 cents and i think it turned out alright.

There's not much history about arthas' paladin years.
Because what the world came to know him for came way after.

Look foward to kicking his ass in the next expansion!
Northrend, here we go!

Summing up!
About 9 hours, PhotoshopCS2 and Painter IX.
All done in the pc.
Hope you guys dig it!