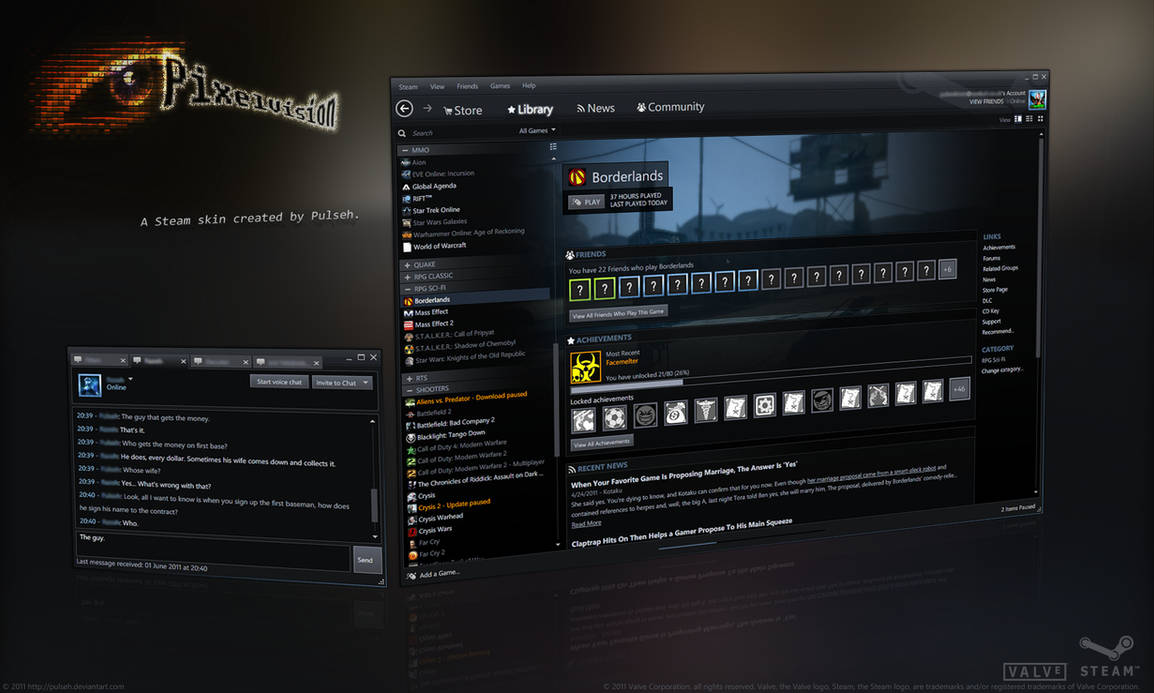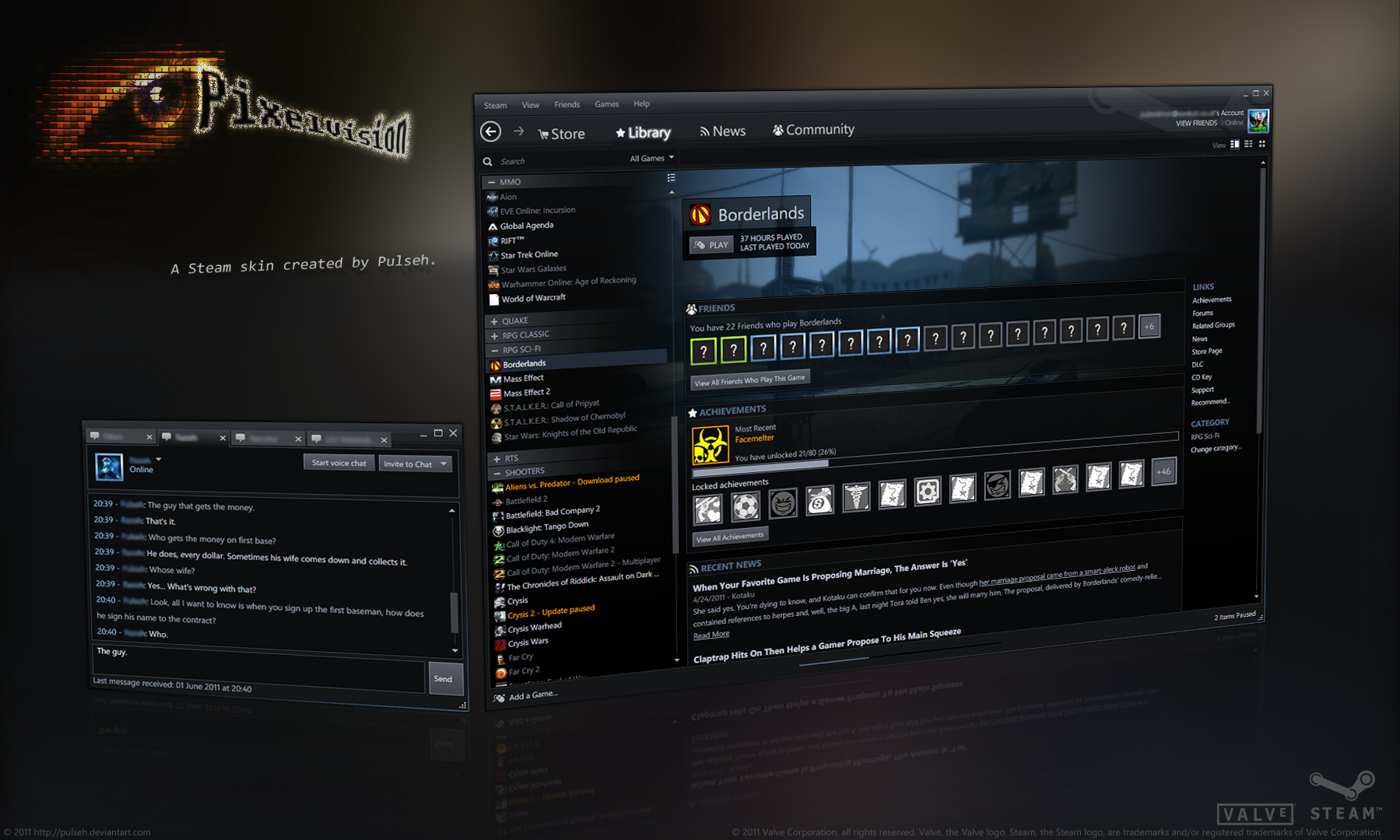 Steam Community Group
Final Announcement

2015.01.02
: updated to v2015-0101 (see SPUF thread for details
[Link]
).
I'm sorry to say that I will no longer be providing updates for PixelVision. Anyone willing to pick up the task is free to do so.
The full announcement can be read
here
.
You sir rock, i have searched many sites for a half decent skin for steam and all i have found is sheet, like fpsbanana those kids haven't a clue how to make a skin, this is the best i have seen yet, hope to see more of your work sir.Damn 50 words to post this well now, what else can i say, this is just awsome, and i will stick with this skin till steam goes to V5. so i am sure i'm set for a few years to come, but plz ide love to see some more nice work like this in the future.
The Artist thought this was FAIR
282 out of 296 deviants thought this was fair.
I just had to give this piece full 5 stars in every regard. The design is beautiful and you did stick to the simplicity that is key when designing a UI. You kept it informative, you kept it sleek, you kept it simple but you developed that into something beautiful and just pleseant to look at.
This design does not only improve visuals, but my overall experience with Steam, since the elements are easy on the eye and the key-features are presented in a clear and sorted way. You could not have done it any better, hope to see more from you!
The Artist thought this was FAIR
88 out of 99 deviants thought this was fair.