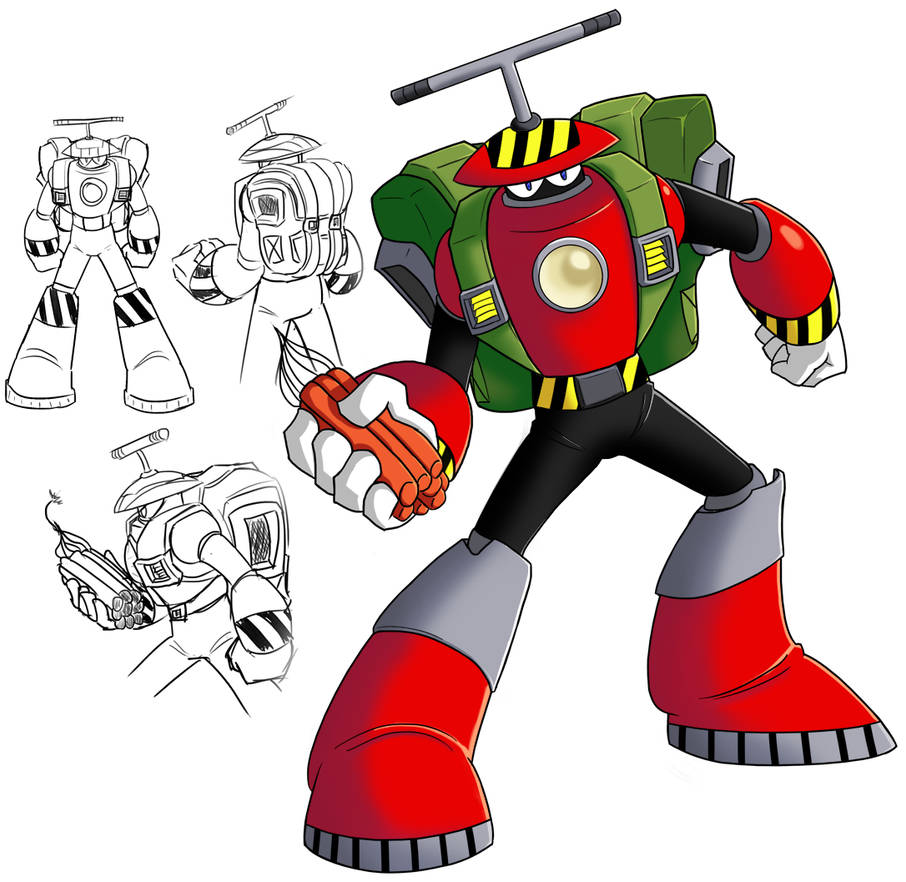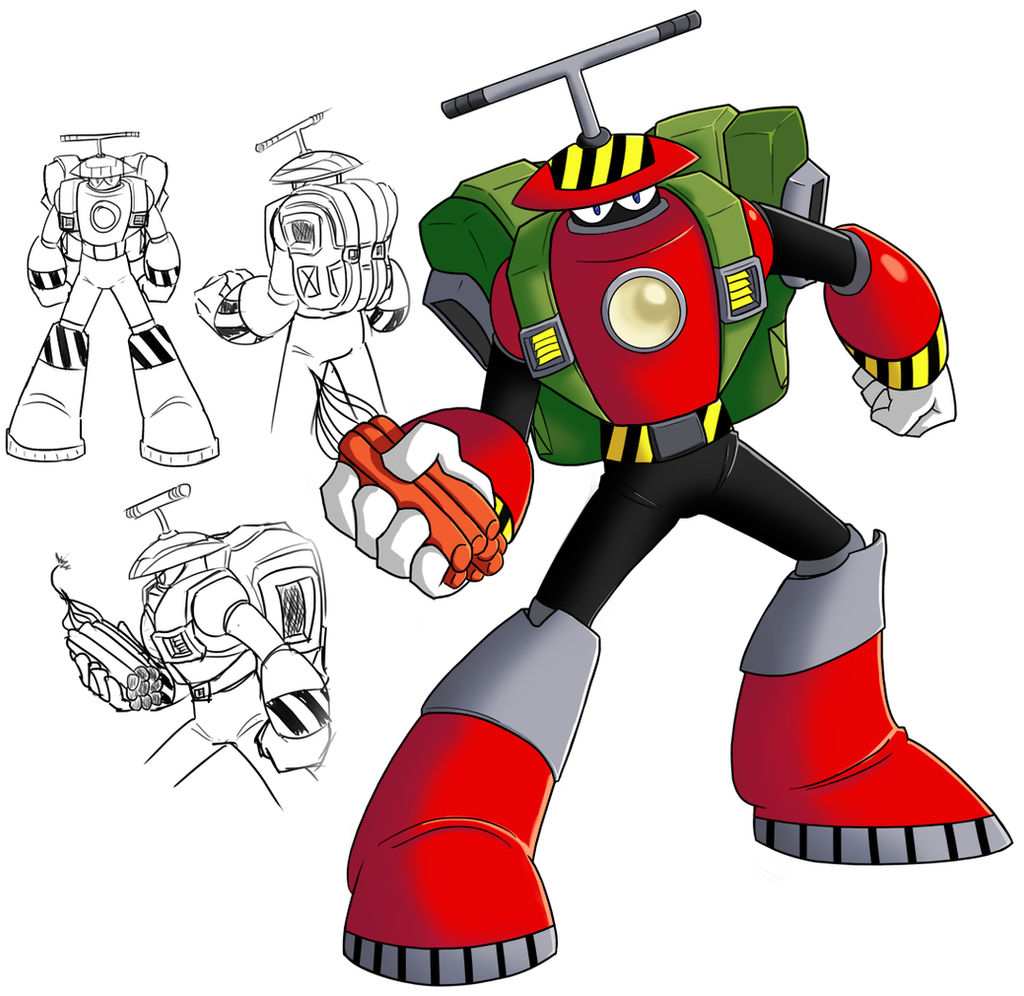 Watch
*Edit*: I'm aware that 'Blast Man' is now an official Mega Man 11 robot master. I'll get around to re-naming this guy eventually, but bear in mind that this was created and drawn long before Mega Man 11's announcement.

Sometimes I can't help but be a fanboy. I always thought I'd grow out of it. I'm beginning to think I never will.

I've been mulling over this design for a long time, and he's gone through some iterations (you can see some of them in my scrapbook). On the whole, I'm pleased with this one. Shading's all over the place though. I'm really out of practice.

Blast Man is a concept demolitions bot, not unlike Bomb Man. Constructed by a young, independent roboticist from Mexico out of a desire to help his beleaguered community. Too many underfunded construction projects have left a blight on the town, and with no reliable means of removing them. Blast Man was constructed to help clear these abandoned projects to further development. However, the roboticist was not a very skilled programmer. He sought desperately for assistance in this area, but no one of any real skill or notoriety wanted to be involved in the project, knowing Wily's penchant for... conscripting robots such as these to his cause. They deemed the roboticist- an unknown who's skill/background could not be certified- as a political liability in case things went south. In desperation to help his small community the man went ahead and programmed the robot himself, doing his best to study up on the works of the more famous roboticists whom he idolized (Dr. Light in particular) and mimic them.

As a result, Blast Man comes off as a bit eccentric and a little TOO eager to do his job. The robot certainly enjoys watching things go 'boom' and anyone who works with him can't help but feel nervous. Nevertheless, his track record remained pristine due to the very carefully constructed programming by his creator to avoid unnecessary incidents. This results in Blast Man having a bit of a conflicting personality, as his eccentricities often clash with the safety measures in place. He wants to blow something up, but is prevented from doing so until everything is checked in triplicate. If there is ANY danger of a human being caught in the blast radius, he refuses to set off the charges, no matter how much he wants to. This leaves him impatient and annoyed by the humans he works with as they often ignore common safety protocols or perform them in a less-than-satisfactory manner.

Though the explosives he uses (manufactured on-site via the demolitions bag on his back and delivered via the slots on either side directly into his waiting hands) resemble typical dynamite, they are, in fact, a much more modern and stable compound not unlike a plastic explosive. He can trigger them either remotely, or via the plunger on top of his head. He prefers the use of the plunger, as he feels it's more dramatic, and will often encourage another to push/pull it down for him, though he can do it himself. He especially loves to let the local children do so, though these are reserved for moments of celebration (he's pretty good with the fireworks) or extremely small projects, and always from a safe distance.

Still, while the humans of his town are grateful for his help, they can't help but feel worried about his quirks. They remain reassured by his track record all the same.