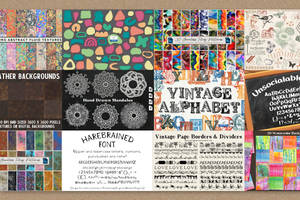 HG Designs Subscriber Area
Lots of high resolution goodies for graphic design including textures, photoshop brushes, seamless patterns and more.
---

Description
Bonjour,
Voici un dossier au format psd style guerre 40-45. Le psd est complet c'est à dire que tout est modifiable à souhait, j'ai laissé le dossier d'origine ainsi que les modifications ainsi que tout les effets.
La base du dossier vient de mon tutorial disponible ici:
[link]
Voici l'une de mes créations à partir du tuto:
[link]
---------
Hello,
Sorry I don't speak very well english.
This is a old folder with all effects, style secret folder 40-45. You can all modify. The folder comes from my tutorial available here:
[link]
The final création available here:
[link]
EDIT 8 Juillet 2008
---------------------------------
Merci à tous pour vos messages et téléchargements
Thanks you all for your message and download