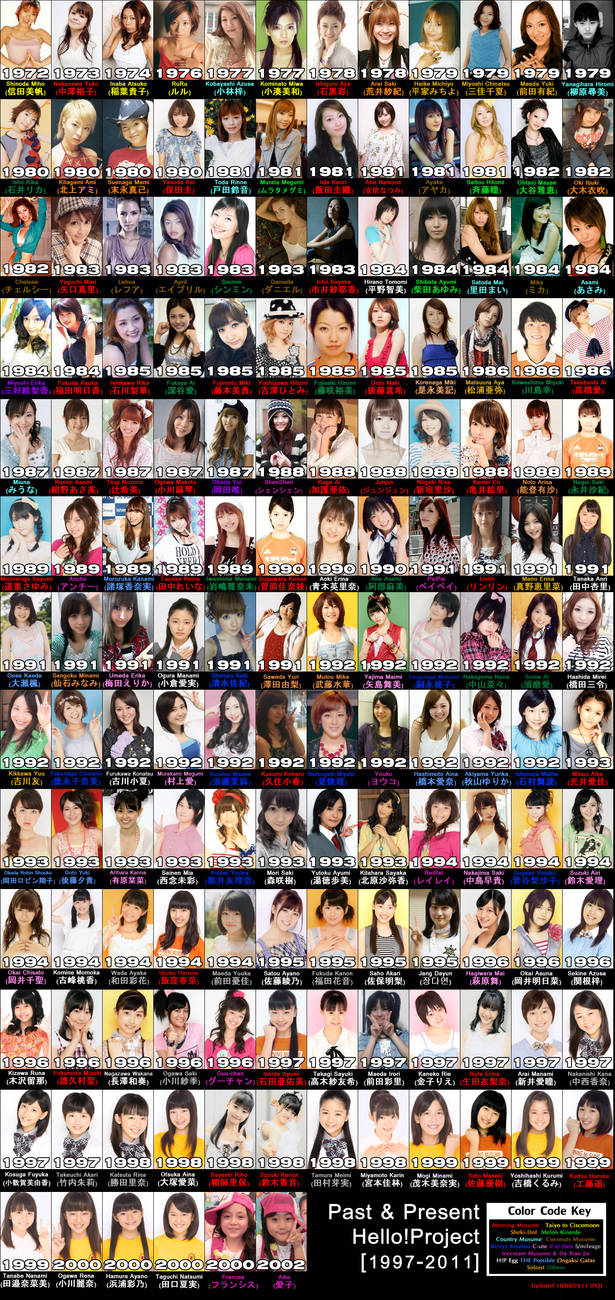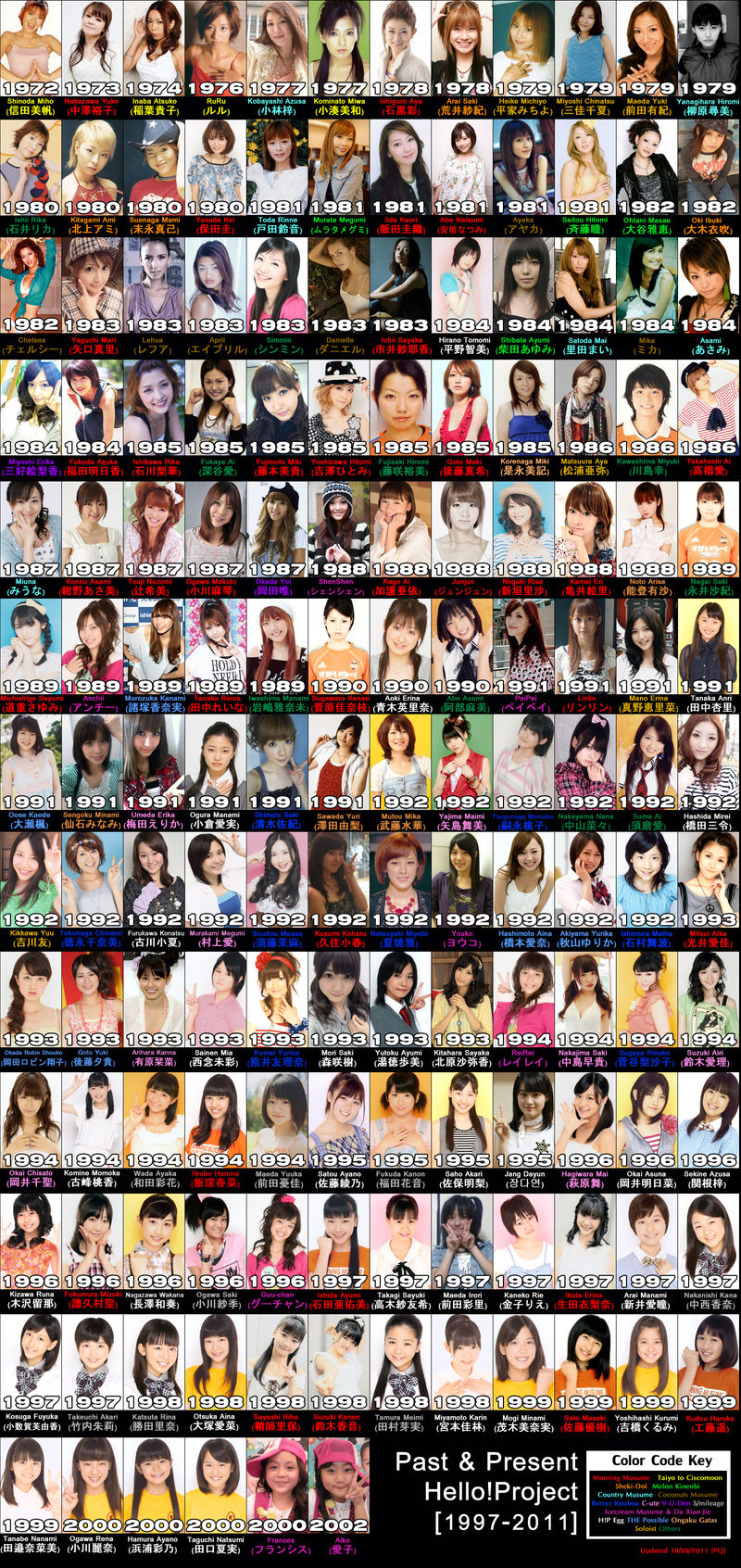 Watch
A visual guide for past and present members of Hello!Project.

It's a work in progress because I haven't added in anything to indicate that any of them have left the group. Just their age, name and what they were apart of.

This took me about a week to get together, what with hunting down pictures and what have you.

Only 1 H!P Egg is missing because I couldn't find her date of birth or a picture.

UPDATE :: The whole gang is in! Year of birth fixed for those that needed fixing. Welcome the 10th Gen!