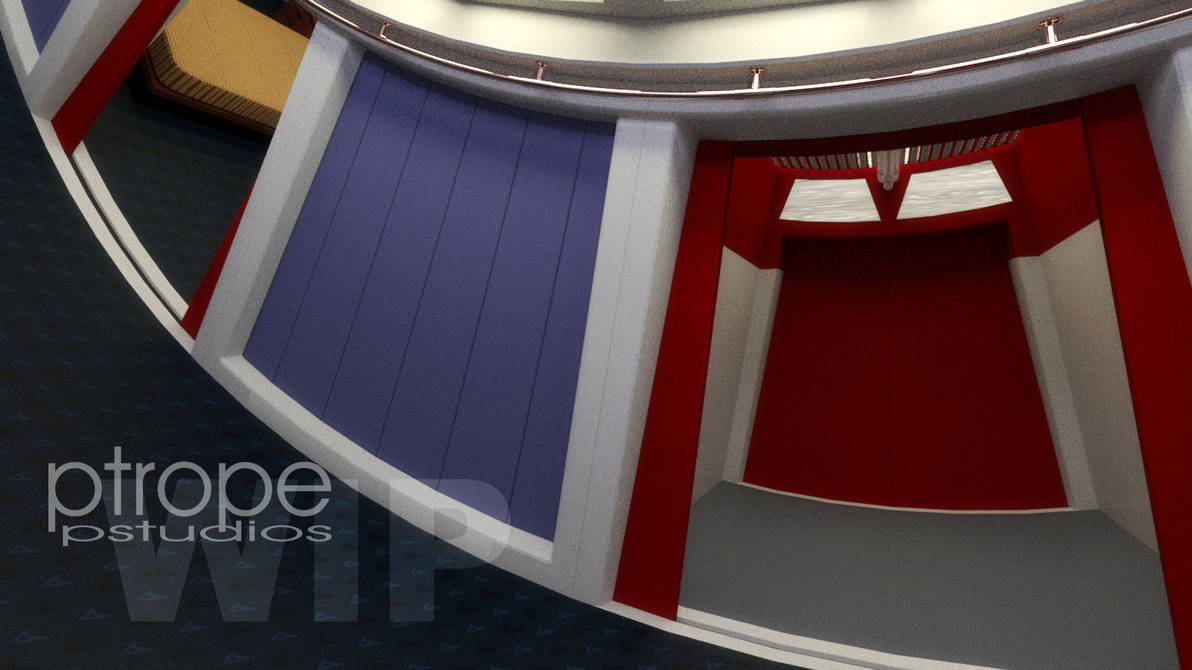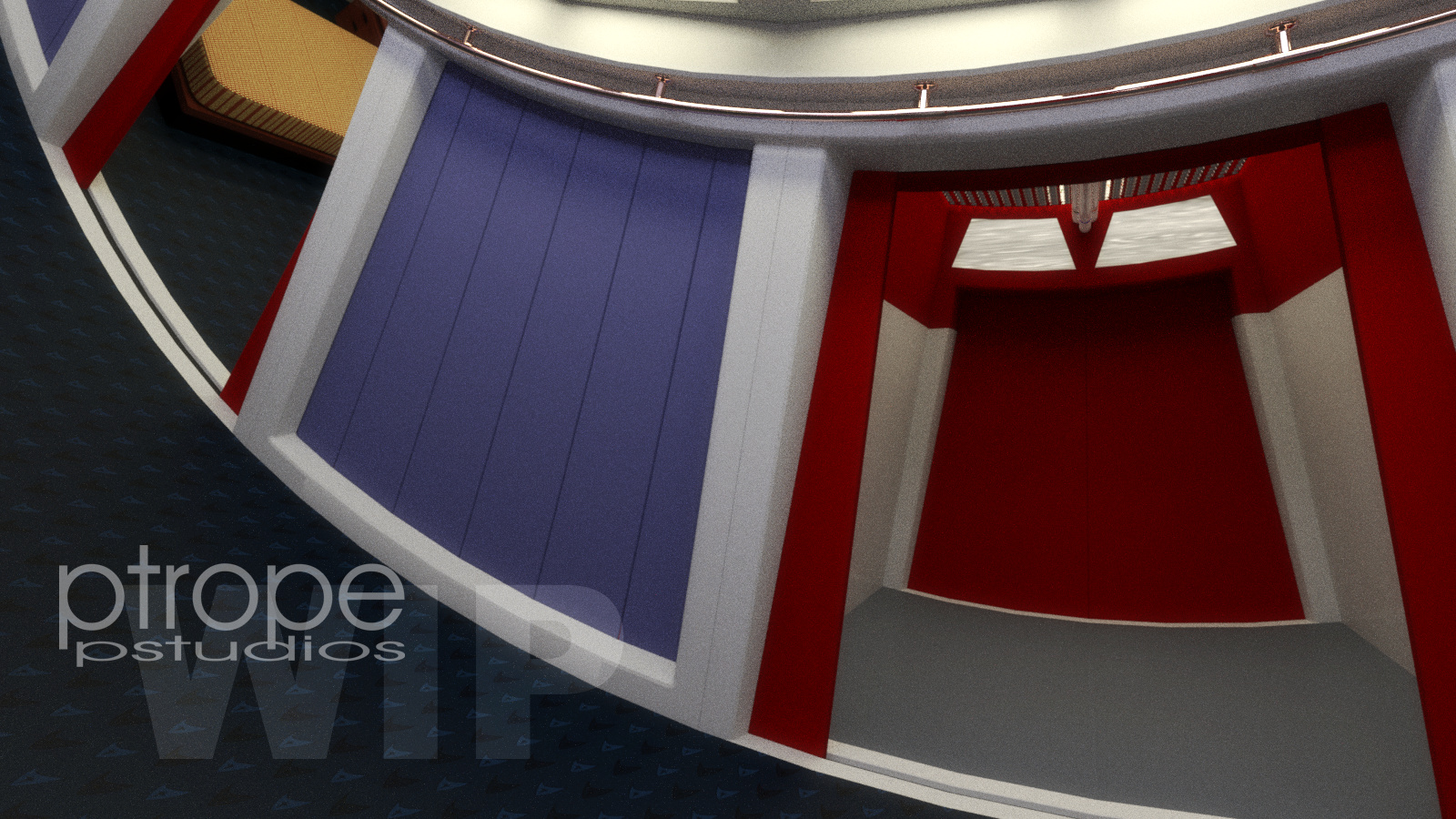 Watch
Apparently, the centrifuge goes farther back than expected!
I took the opportunity to work in the corridor elements in a short section that passes through to, possibly, another complete 'wheel' on the other side! This view is from the entry door, looking straight across. I managed to include those overhead panels, and the GNDN conduits overhead

.
And, hey, handrails!