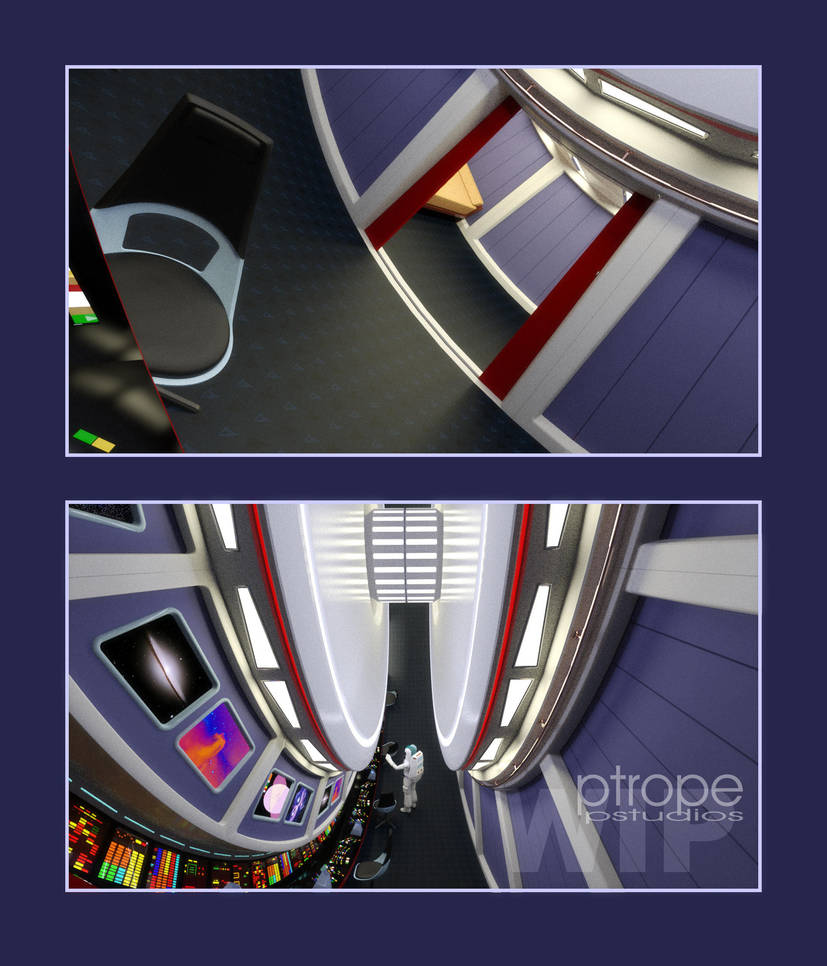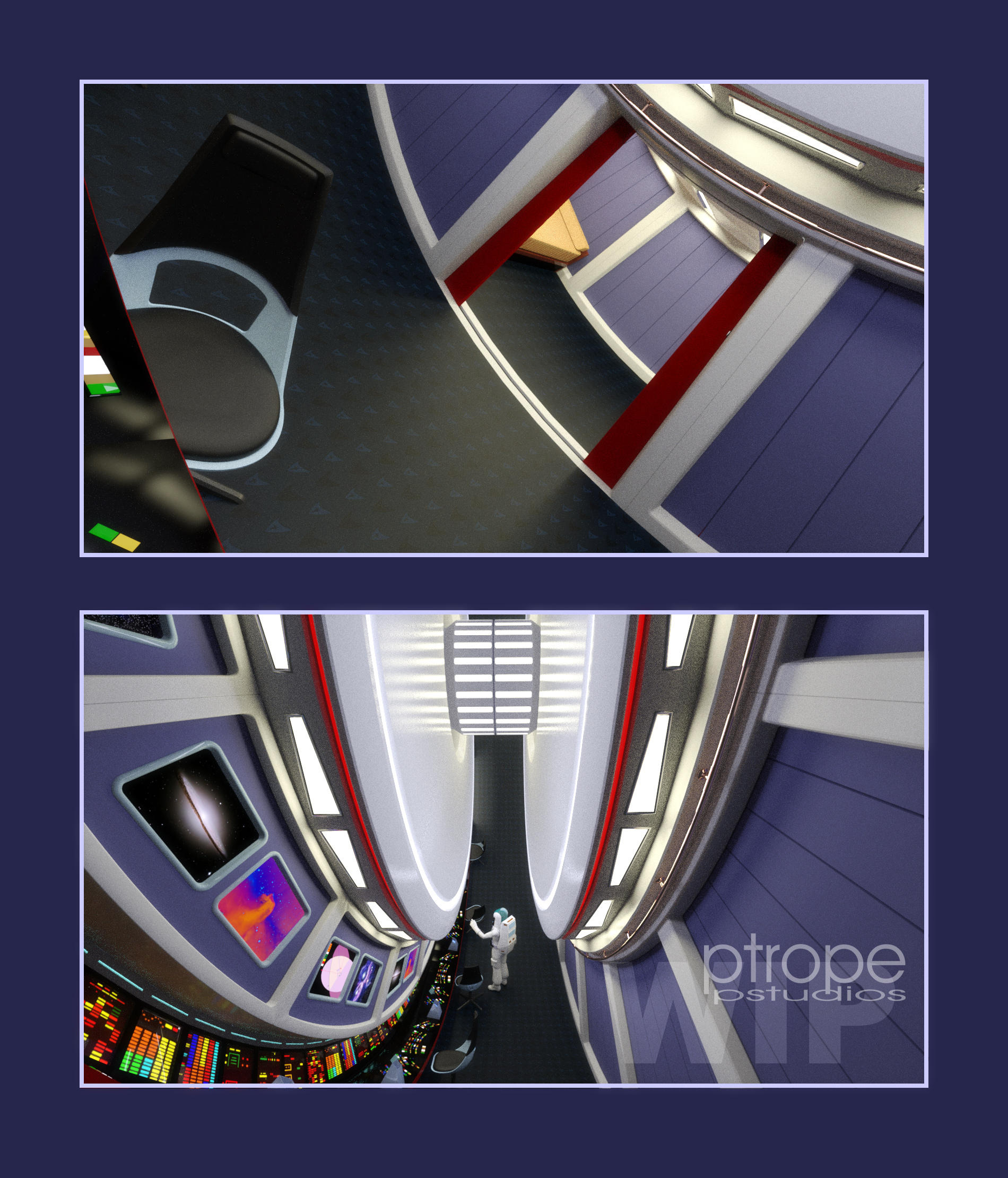 Watch
Let's turn the camera around, shall we? Take a closer look at the wardroom, a longer look at the hub? Sure, I think that can be arranged! A nice, homey little place. Maybe if I model a bit more variety around the rim, I can justify trying an animation - we'll just have to see what comes up

.
EDIT: Very subtle changes - I split up the framing panels of the aft wall so it appears more modular, rather than one large molded ring of framework. And I also added a grab rail around the circumference of the hub. Not enough to warrant a new post, but worth sharing

.

Ouch my hungover brain! Walking anywhere is difficult enough with my one sided balance, I'd probably have to crawl on a ship like this.
Reply

I think I have a solution to the supervisor's station - A captain's chair in a track that moves along the back wall. Would that be a viable solution?
Reply

Well, probably not - I plan to add other types of stations on the aft wall (don't know what types, yet, of course ... ) - and I already cut a door through it for the wardroom. Totally unconnected, I'm thinking about adding handrails along the top of the aft wall for when there's no gravity. Just because I like adding handrails ...

Reply

I am just amazed how well the TOS aesthetic lends itself to this layout.
Reply

You're having waaay to much fun with this!


Reply

The finest spaceship designs 1960s scifi has to offer, combined into one

Reply

Reply