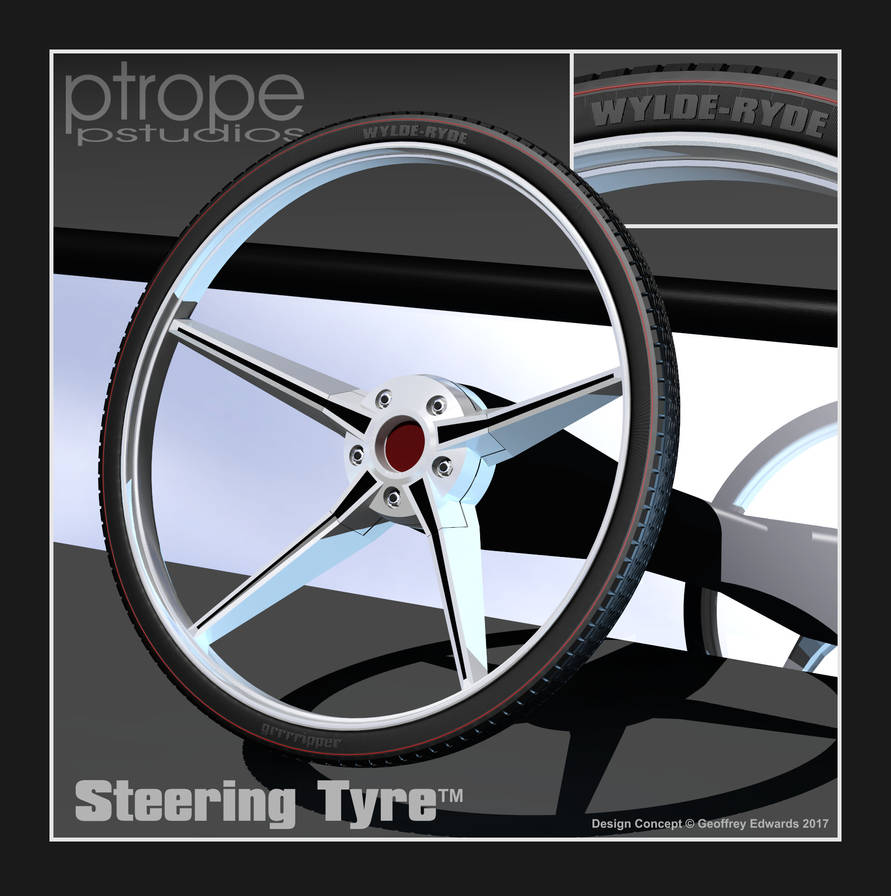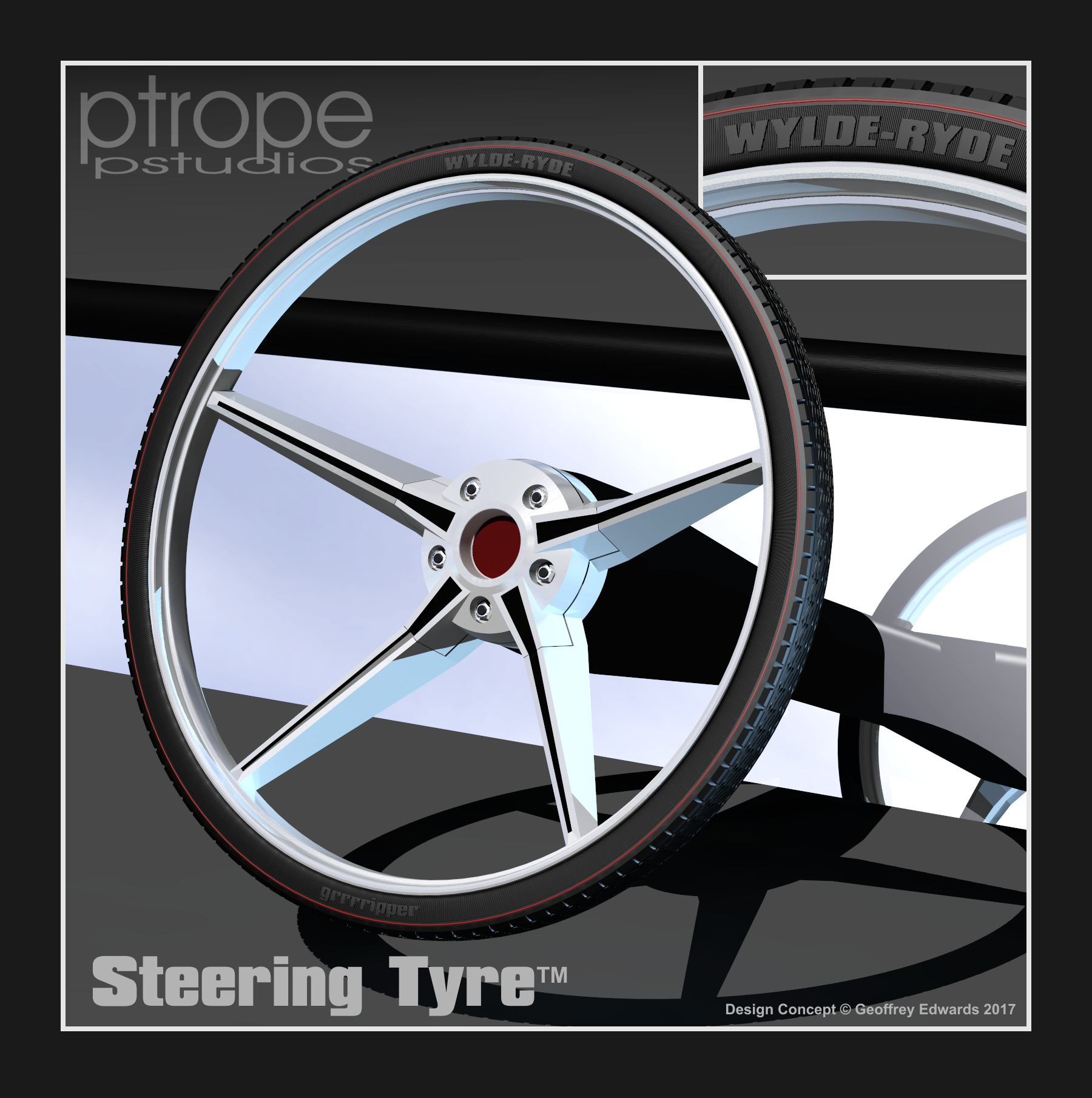 Watch
I had a flash today, while sitting at the bookstore and texting with my buddy: why
doesn't
anyone make a steering wheel rim designed to look like a
tire
? With tread and sidewall details that are deep enough to be clear and obvious, but shallow enough to keep the wheel from being hard to hold, or from catching your skin or nails on its edges.
So I came home and modeled it in Lightwave; I've been working on it for about 5 hours, trying to finesse the details, rendering in Poser, then tweaking some more. It's still very rough, but it's close enough to see the validity of the concept. the text is a displacement map; the rest of the detail is all modeled in.
Things like this are why I enjoy 3d modeling - knowing that 12 hours ago this was just an idea, a random flash of inspiration, and since then, every point, polygon and pixel has been created from nothing.