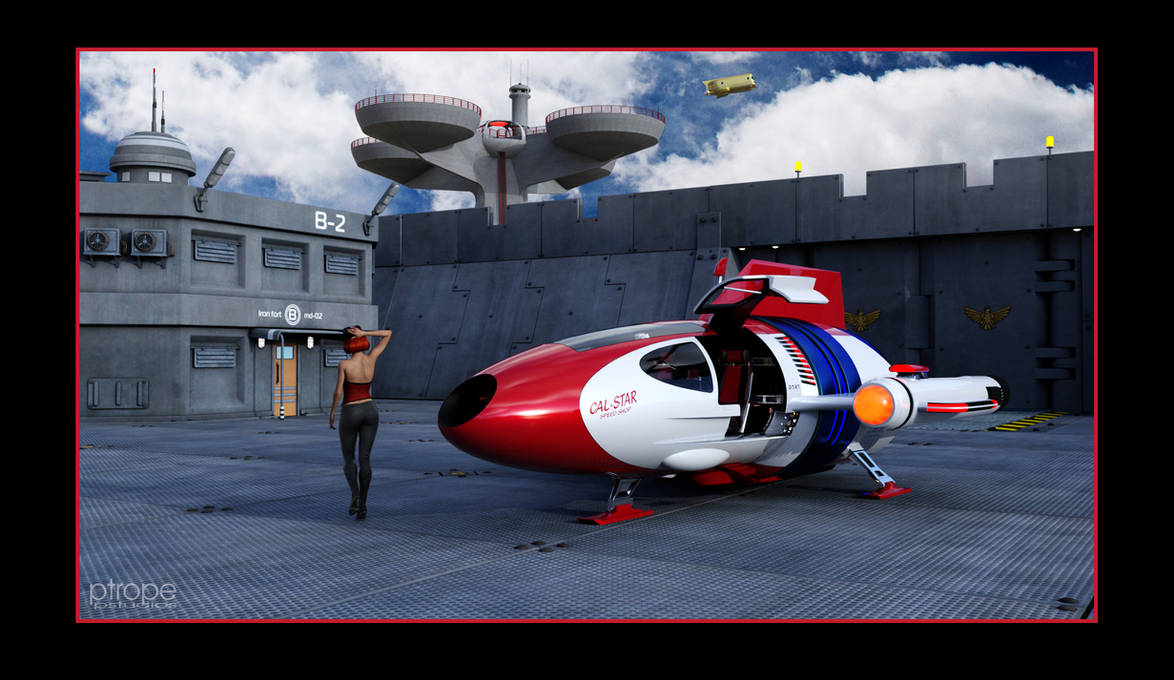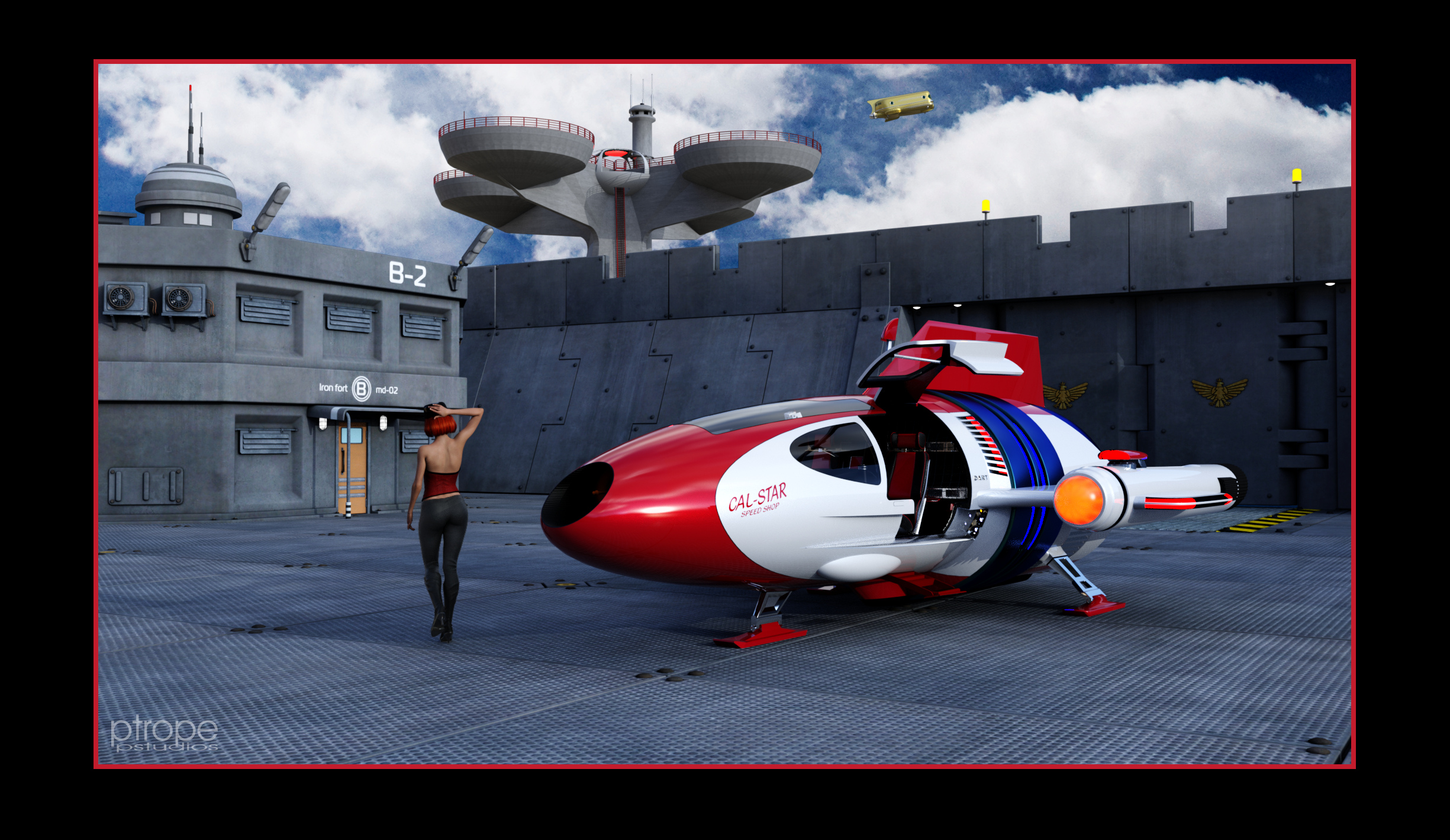 Back to the learnin' ... nowadays, I fire up DAZ|Studio more than Poser, because the good figures from DAZ simply don't work to their potential in Poser. I, on the other hand, don't work to my potential in D|S, but it seems I have no choice but to learn. So here I am.

I pretty much have the materials on the Dart changed over to IRay materials, although there's still plenty of tweaking to be done, esp. to those that are ambient materials. When they are sorted out, it renders up very nicely, indeed, held back mostly by my current lack of lighting knowledge in D|S - one little change and it seems I go from a frame that's horribly overlit to one so dark I can't see anything. I haven't learned the tricks, I guess.

I pretty much had this setup together, and I thought that I really shouldn't just have a set devoid of any life at all, so I added a pilot, casually walking away from her idling ship, a quick stop and then back to the skies and beyond.