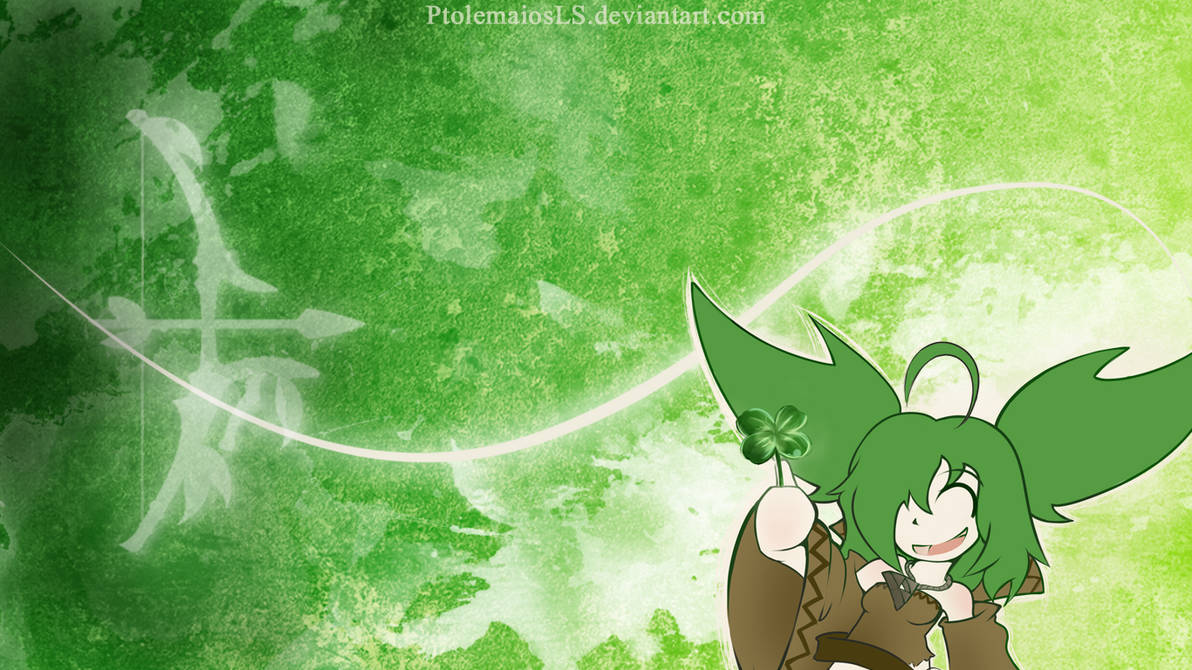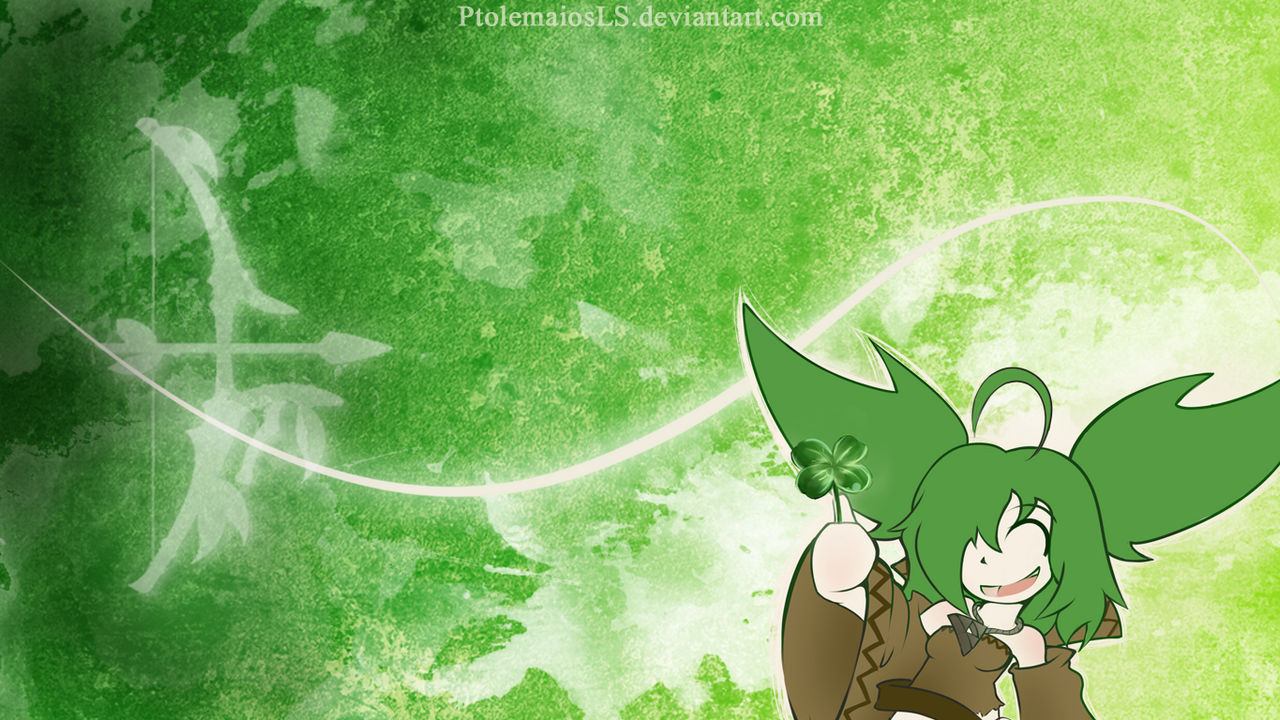 Watch
this was my old wallpaper -
[link]
I always had the idea that Anna was an overgrown Yotsuba.
(I still need to edit it a bit), I will upload other resolutions in a Winrar.
I know I know, if Anna would be real she would think I'm a complete weirdo, I promise I will draw the rest of the characters from now on.
First of all: You did a great job. It looks amazing.

The four-leaf clover she is holding appears almost real to me.
Anatomically, everything seems in place, although the eye seems a little weird
(I don`t know if it`s just me, maybe it was intended anyway).
Her smile is cute and fits in with the rest of the style, and so does the hair.

How you drew the wrinkles in her clothing seems almost perfect to me, regarding the fact that you drew her in this simple style,
but on her left sleeve (the right from your point of view) there appears to be something missing.
I don`t know if you didn`t want to, but in my opinion, you could have done more about the shading.

The background you chose is amazing. I love it. I would associate a more serious or at least neutral atmosphere with it, though. The symbol should be slightly more in contrast with the petals (Those are petals, right?).
That shiny line-thingy in the middle and how the background becomes brighter to the right side give the picture a lively, optimistic mood.

I am still not sure how I should assess Anna´s character yet, but in a way she has tomboyish tendencies, so the smile suits her.

All in all, a very charming picture. Keep up the good work!
The Artist thought this was FAIR
12 out of 12 deviants thought this was fair.
First of all, the sheer quality makes it incredible. The art itself is high-caliber one place, epic anime the next. Again, I say this as you can see with the four-leaf clover.

Second of all, originality.
It doesn't copy kupo707's drawing style or his way of animation. It's a full, one-piece animation. However, I gave you 4.5 stars since the one non-original thing is the character origin. Kupo707 came up with the EBF4 team, and though this is much different than the original, it still shares the inherent character idea.

Third, technique.
In any case, from everything I can see, it was made by a hybrid of graphic design and good-old-fashioned anime. The bow is a nice touch. I don't know if I would be willing to put 12 hours into making fan-art. I think Yotsuba is a cute version, and you didn't accidentally make Anna a Yotsuba.

Fourth, impact.
Not completely sure about the said impact, but all in all, the picture is amazing. I'd say it aces all four tests.

This IS my first critique, PM me if it's unfair and tell me how to improve please!
All in all, an incredible work of art that deserves the ratings it got. Don't stop!
The Artist thought this was FAIR
8 out of 8 deviants thought this was fair.