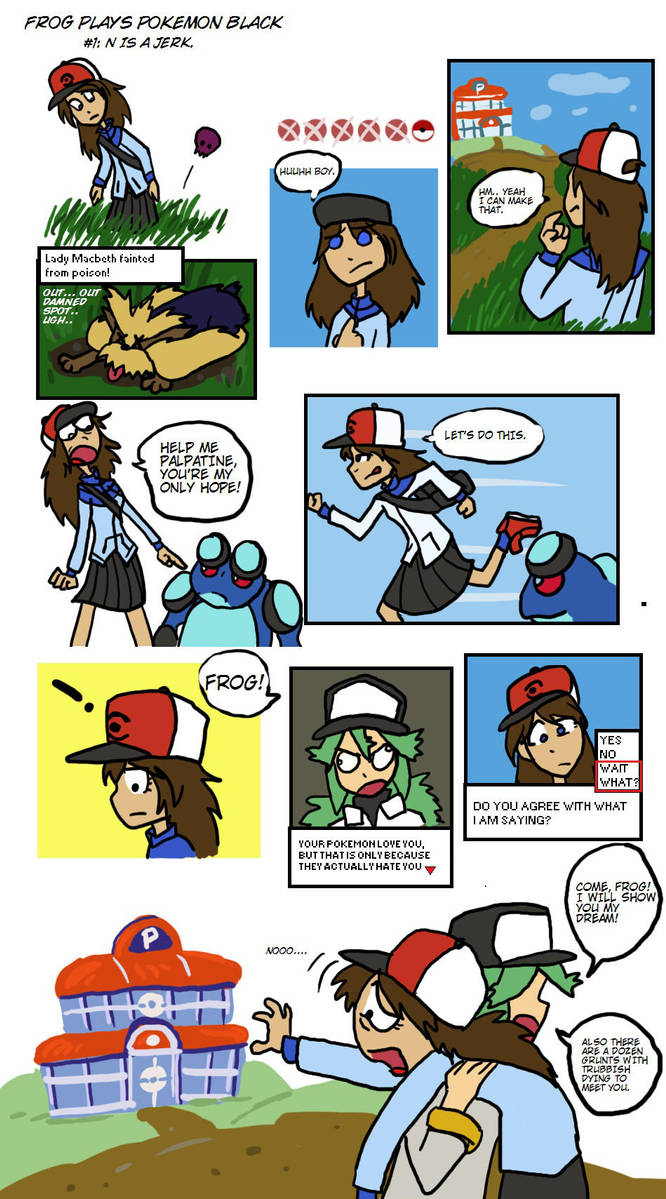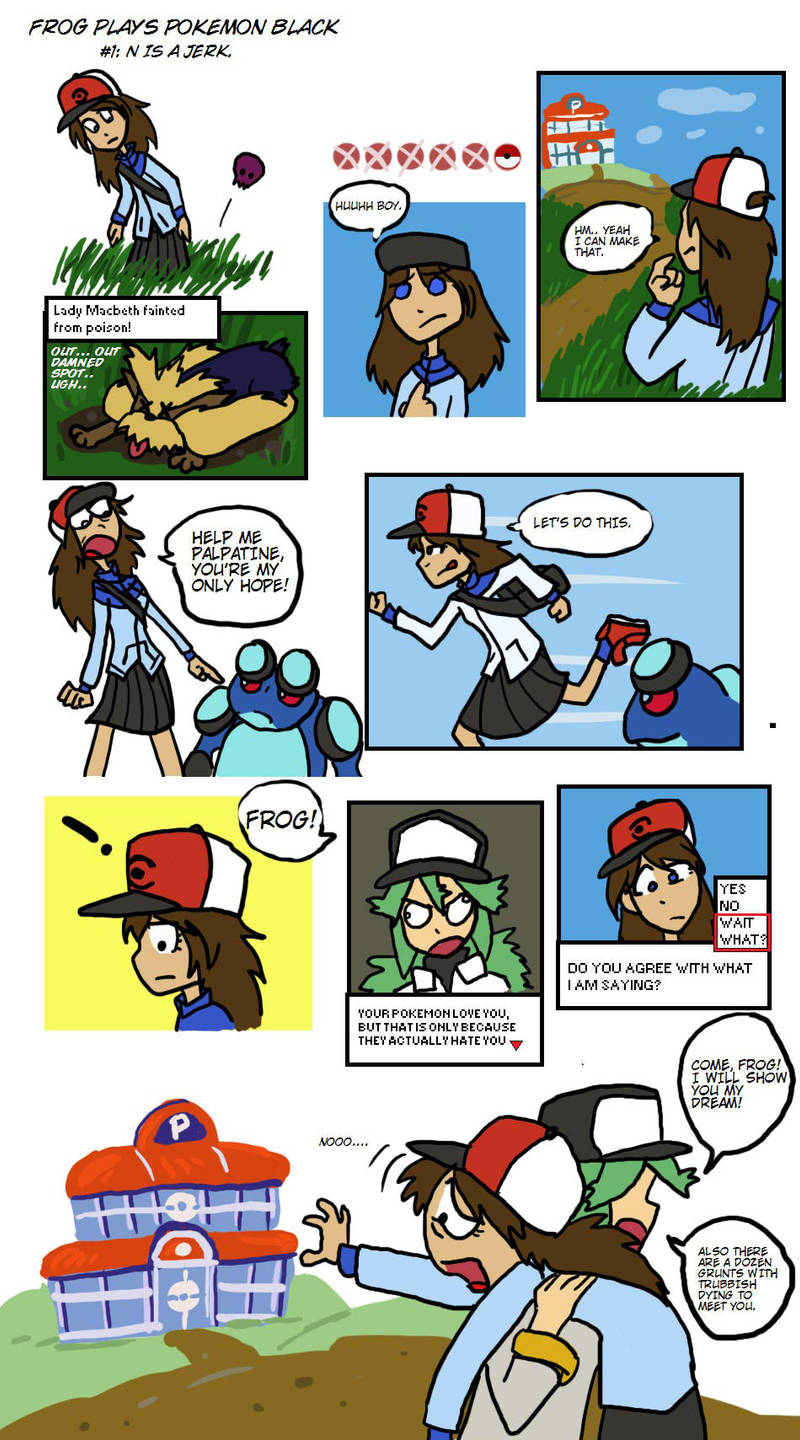 Watch
Ugh N. His timing is second only to Gary Oak.

People waiting for new PToG comics: I'm home for break and my scanner is not, so hold on til the end of the month. Meanwhile I wanted to mess around with some digital comics about my adventures in Unova, so here is the first.

Pokemon Black and everything about is Nintendo's.