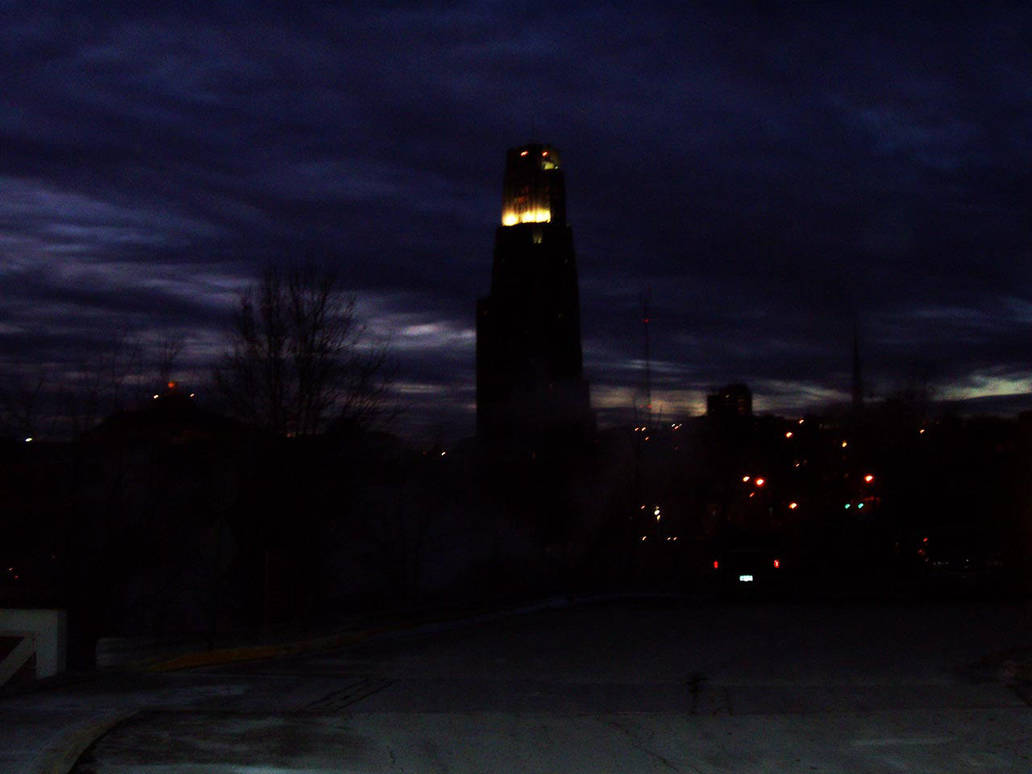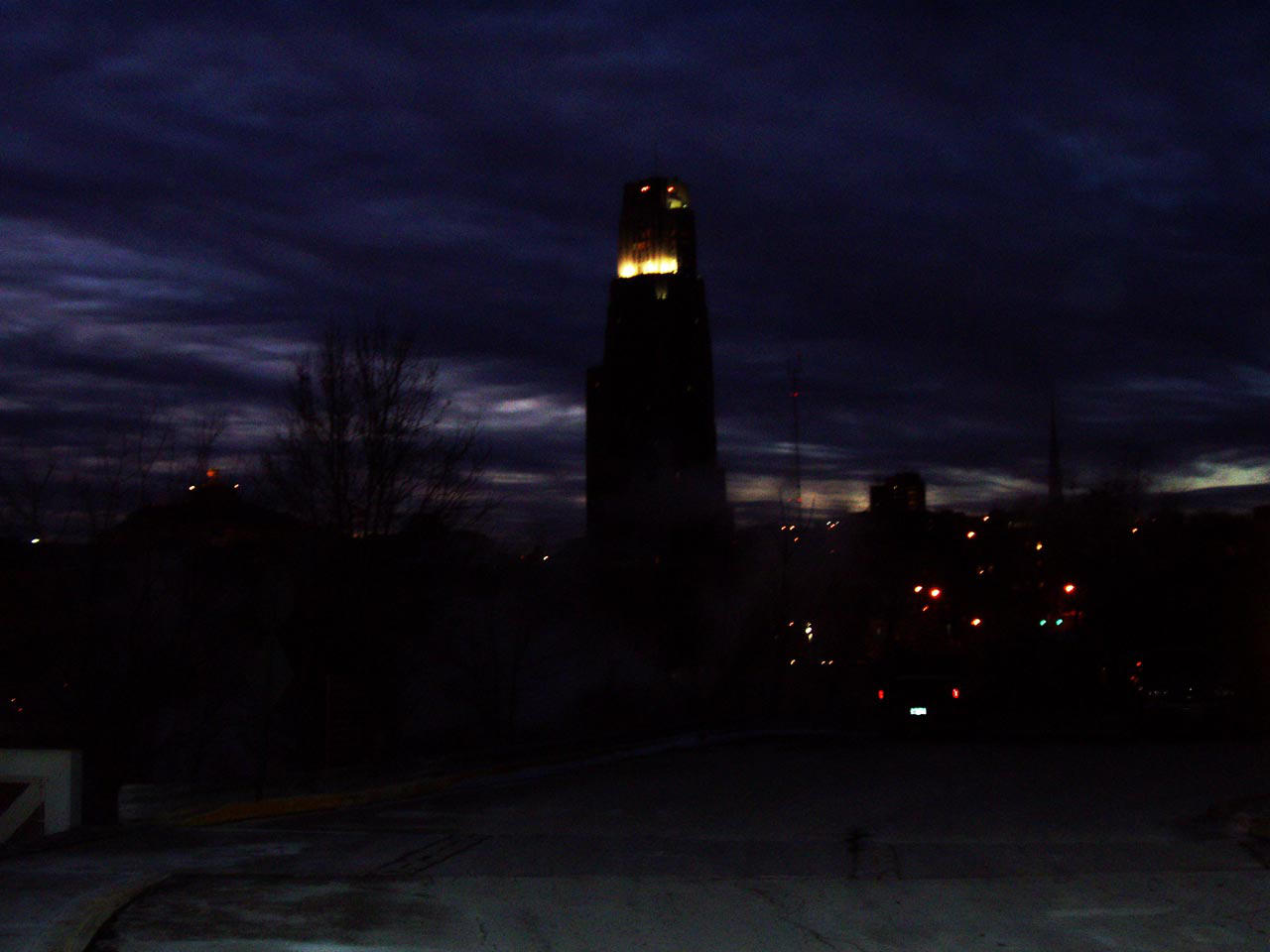 Watch
This is a shot using my new Olympus C50 in the blistering cold when it was getting (unfortunately) too dark out. i was shaking and i was lucky enough to get it this sharp, but the color got butchered in the darkness. i tried to bring it back, and this version is darker than the other i was thinking of submitting, but a lot more natural looking. The Cathedral of Learning (Pitt) taken outside of Newell Simon Hall (CMU). yay for 2 good colleges in oakland. leave me comments

I miss CMU so bad... pretty shot. My friends and I always called it the Fortress of Higher Learning and Pain because it looked so sinister...
Reply

GO PITT!
very cool... too bad its not a bit lighter... looks like it would be hard to bring it out though
be careful not to get mugged out there at night!
Reply