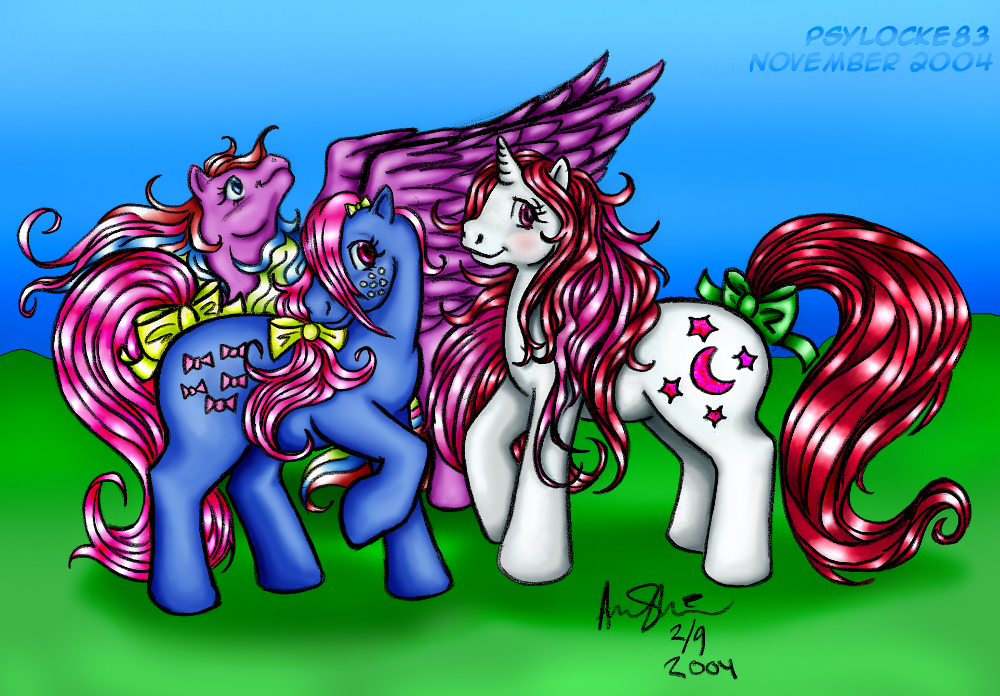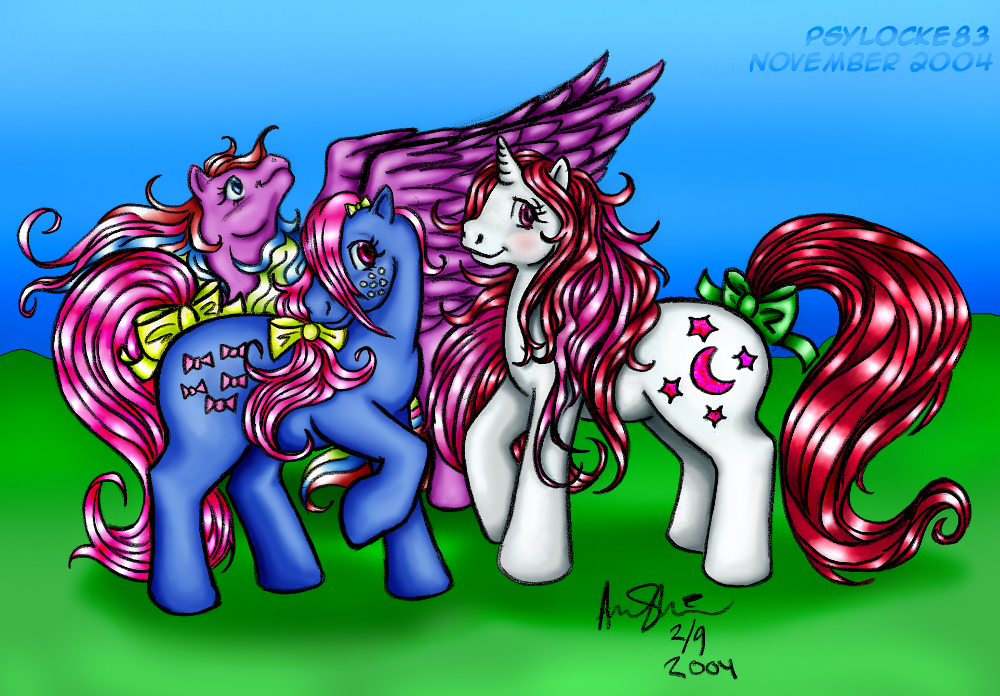 Watch
YES. it's LINE ART. enjoy it while you can, because line art is something that i rarely do!
(i like rough sketchy pics

)
This took loooooong time to colour.....
drew the picture on September 2, finished the colouring today (though the last parts are a little sloppy since i lost my patience with it)
This is Bowtie (yeah i know I got her symbols messed up... *sigh* will try and fix someday), Tickle and Moondancer (I'm very pleased with her!). i was planning for a different background, maybe with the Dream Castle, but like i said before, i lost my patience. Might re-do the background some day...
This is dedicated to
and
for doing amazing Pony pics!!
PLEASE REVIEW!


Absolutely lovely! Their hair look so rich and silky.
Reply

Reply

lovely. Bowtie is one of my favs and I really like how Moondancer turned out
Reply

You have a great style for ponies! They all burst with personality! Pretty hair. I like all the detail in it.

Reply

Oh hon! It's gorgeous. You did a spectular job :} LOVE the poses n' fluidity of their poses :} Eee. So nice!
Reply

this is so precious! You do ponies so well! I LOVE IT LOVE IT LOVE IT LOVEIT! *huggles you* thank you so much, its so precious!
Reply

Adorable..just adorable. Love how you made their tails so big and flowy, and the expressions are grand..Bowtie looks so shy.

The only thing I see here that needed abit of improvement, is the background naturally..they look so detailed but it isn't. I know how difficult backgrounds are though.

And there's abit of a mess leftover in some spots, from your original pencil sketch I assume.

You did a great job though, I hope Tearsofthunder and Frisket see it.

Reply

Thank you so much for the kind words!!!

as for the background; i hate doing them...i never know just what to put there. -_- but i figured a simple one was better than none at all

Reply

Reply