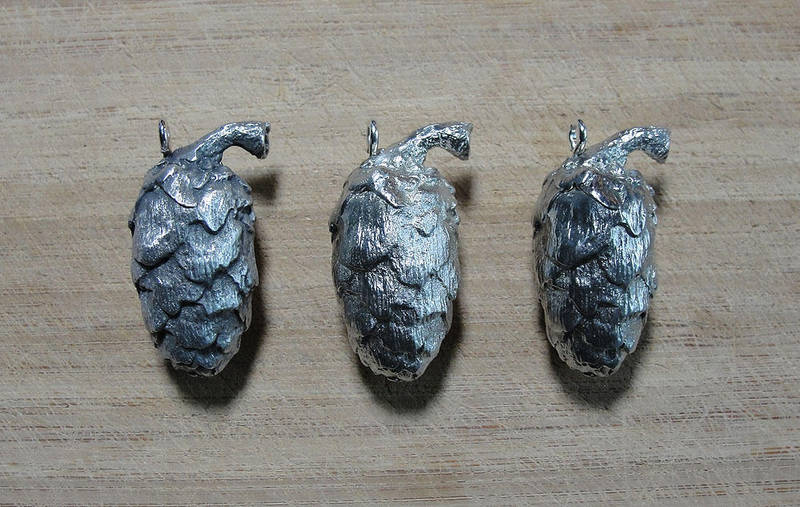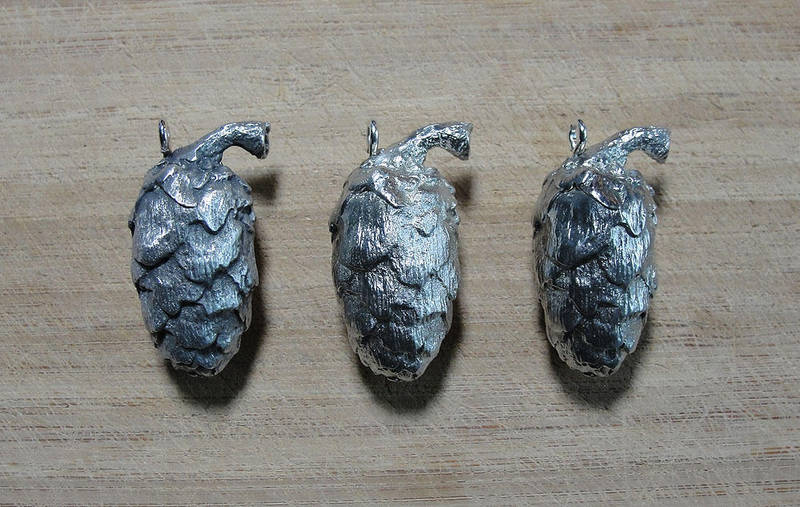 Watch
My Dad wanted another cone so I made a new one. This time it's a cone from a larch.

The new pewter cones were perfect "guinea pigs" for some polishing methods. From the left to the richt: blackened with patina and rubbed it off with steel wool. Normal polishing with a Dremel polishing tool/bit. Dremel tool/bit with polishing cream (very shiny).
I really like how the details of the blackened one pop out. And I have to admit, I don't like it too shiny at all, so I prefer the middle method of polishing pewter things.