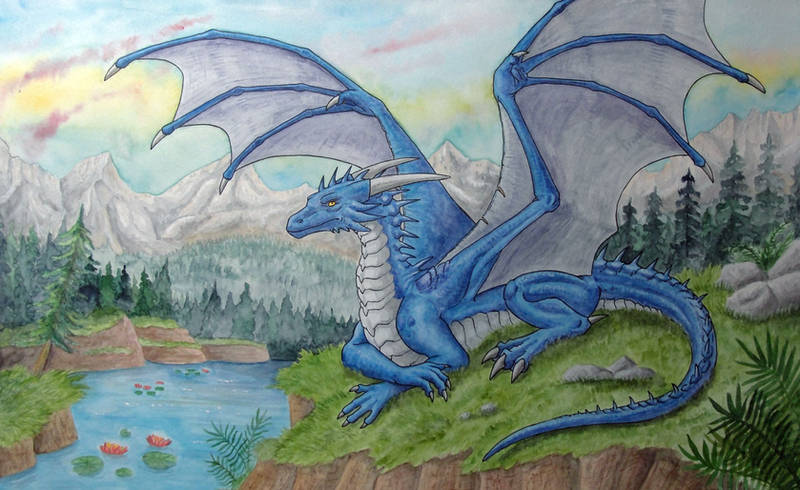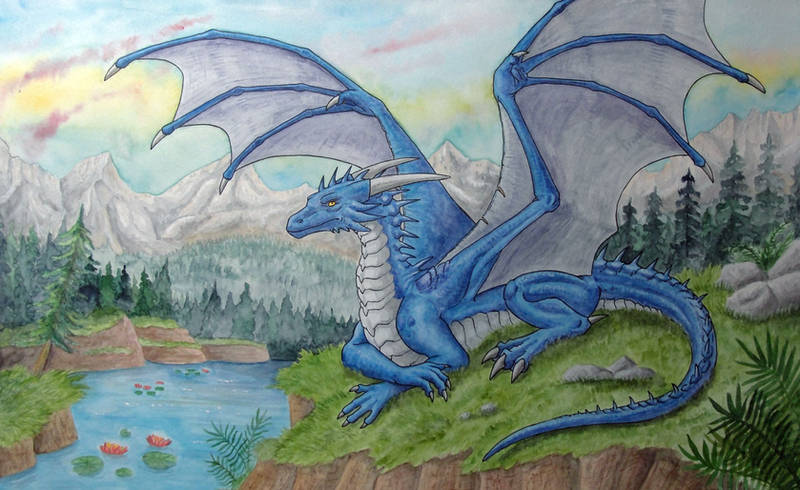 Watch
Am Waldweiher = At the forest pond

Finally! I managed it to draw something bigger again!
Grabbed my aquarell colors, did nothing else than drawing drawing drawing - the whole weekend! xD
It's just a random blue dragon, sitting there and thinking concerning stuff.
To draw this was a joy but also a little fight with myself. I only have time to draw on my days off and I didn't want to wait until I had time again, so I drew the whole weekend on it. After that my right hand started to hurt again, but it was worth it!
Now I need a fitting frame for it. Everything I have is either too big or too small xD

Stunning work with the detailing of your Dragons and scenery as always. I really love your style!

Reply

Das Bild ist nicht nur groß, sondern auch großartig geworden

Reply

Reply

sieht aus wie in den Alpen.

mir gefällt's!
Reply

And for that epic style and drawings like this, you are still one of my top fave artists XD you never disappoint.
Reply

Please, don't make me blush ;3
But I'm very happy that my work inspires you and that I can bring joy to other people just with my works. Thank you!

Reply

XD what?, It's true! I'm glad you are still around, I thought you'd be gone for good.
Reply

Nono. If I would go I would write about it in a last journal. It's still my life, it's so busy. I'm in a lead position and so I'm forced to do a lot in my job. I like that, but it's exhausting sometimes. So, when I have a day off, I often do nothing than recovering or do handicraft things.
May you want to follow me on Twitter, you don't even need a own Twitter account, but then you can see also other things I do

Reply

Well, that means you did an excellent job, I'm glad you got promoted, congratulations! Is always good to see you.

I'll follow you on twitter, I'm rarely in there but more and more people seem to be posting art in there as well, I don't want to miss a thing XD.
Reply