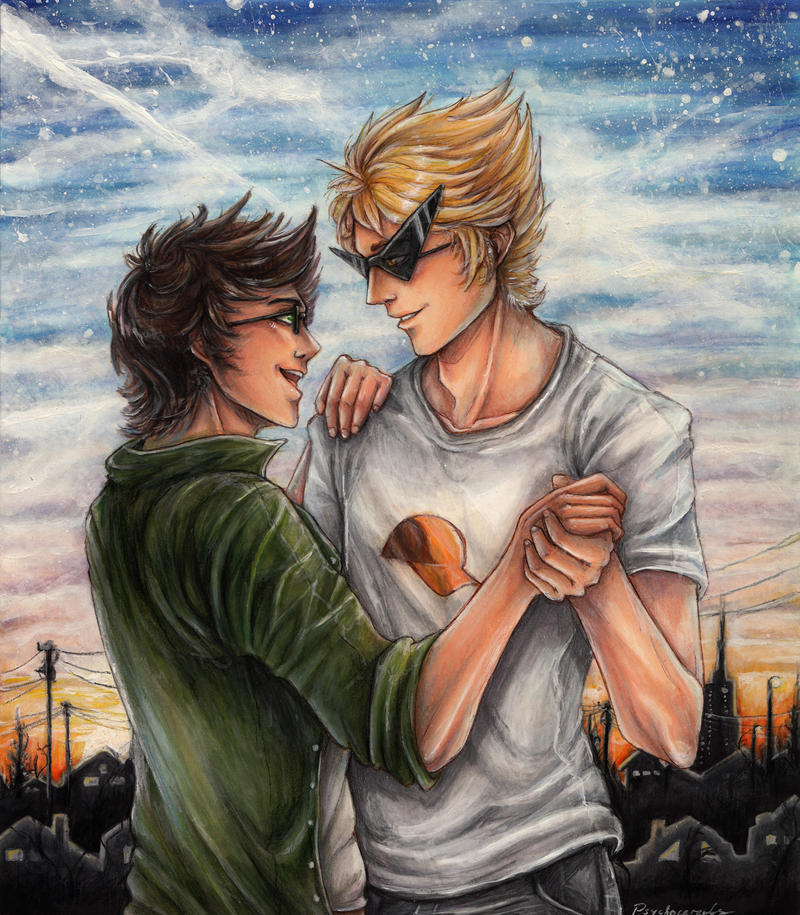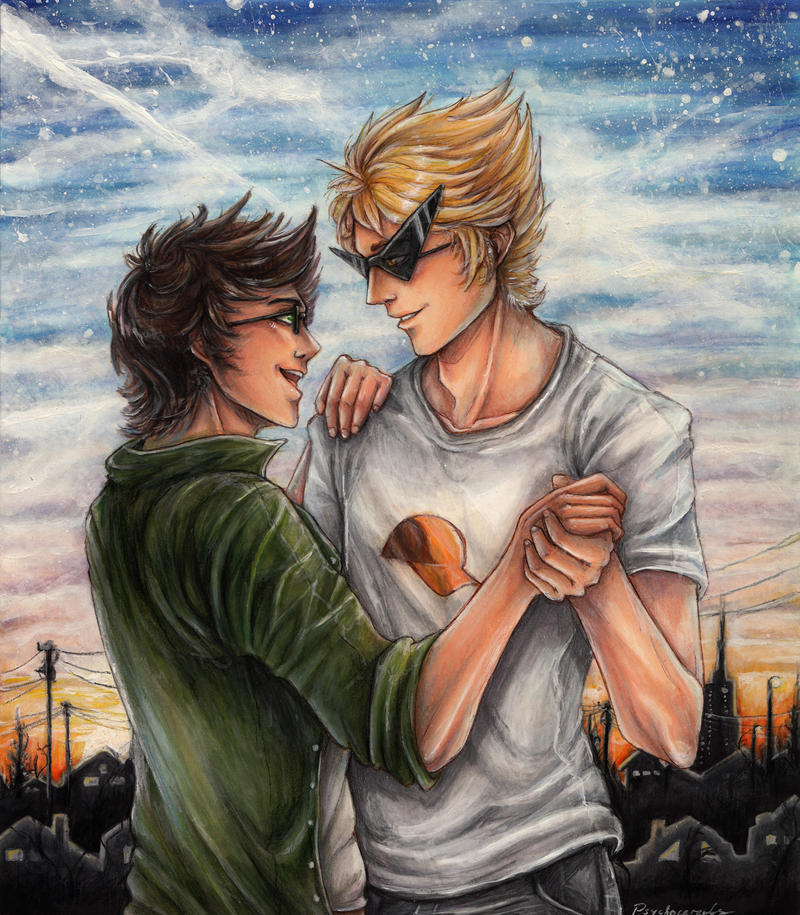 Watch
- ... But you just smiled wider, deciding not to say anything that could possibly ruin the slightest bit of the feeling in this very moment. Taking his right hand and placing yours on his hips you pulled him a bit closer, whispering: "Could I have this dance above the rooftops?" -
Everyone needs a little fluff here and there, so here, have some delicious DirkJake. (/¯◡ ‿ ◡)/¯ ☆.。.:*・☆
I'm actually really fucking proud of how this came out. The colours, flowyness, composition and everything, I had huge doubts about the background actually fitting in there and problems with the expressions but it seems it all went out quite well!
Actually, it should go along with a fanfiction that has the same title but I'm not sure whether or when I will finish it.
Yeah boring stuff:
Bit smaller than A4 size, Copic Markers, Polychromos coloured pencils, Acrylics, all done in about 20-25 hours while listening to the worst kind of music.
Characters belong to Andrew Hussie's homostuck: [link]