Helloooo

hope everyone is ok

So i came across a great way to get the points we needs to random things here.. I will be takin affiliates news as always, to poste here in a blog in exchange of
20

per group.
We are a large group so our publicity will help a lot to them, so there you go.. Send a blog about it, donate 20

to me with a note that is about this and i will post the news

 have fun

Here i will add the list of groups that help us spread the words about our news..

In-Obscuro
Needs prize and point donations!!! We would like to run another contest at the end of Sept, but need your help to do so!!! Any donations are welcome!! You can donate points on
TriZiana
's page (just include message to say it is for In-Obscuro) For all other donations please note either
TriZiana
or
In-Obscuro
. All donators will receive a feature after the contest is done to say thanx!!!

is looking for backers and help to spread the word in his current project!


For thousands of years, the dead have invaded the living. Now its our turn. Play as the Faekin, Magi, Psychics, Were-beasts and more.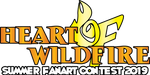 Is hosting a fanart contest to promote their Patreon Page for the manga project.
A fanart contest with anything related to love, passion, desire, etc, featuring my character VELECTRIS MORGANIA.
Prizes up to 3600

& Cash!

HOW-Valentine Velectris Fanart Contest-2 DAYS LEFT


Hey gang, it's your boy

FallenAngelGM

And I present to you the...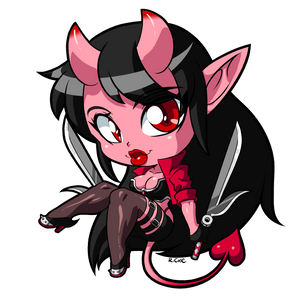 Art by

rongs1234

1ST PRIZE:
120$ USD
(EDIT: + a full drawing from

MickoDaimao

)

2ND PRIZE:
75$ USD

(EDIT: + A sketch drawing from

MickoDaimao

)
3RD PRIZE:
3600 points

(EDIT: + A sketch drawing from

MickoDaimao

)
(The points can be given through a commission widget)
3 HONORABLE MENTIONS:
3-MONTH CORE MEMBERSHIP
WHAT'S THE CONTEST ABOUT?
To promote my Patreon Page for the manga project,
this is a fanart contest
with the theme of:

LOVE, PASSION, DESIRE, LUST,
(basically, an

DRAW MY OC Contest!

is hosting a huge contest! 
Types of art accepted:
 Anything goes! Except for literature, 3D models [unless the assets are made from scratch by you], music, and anything on a base or dollmaker.
DEADLINE: January 20, 2020
HQ Art contest - $500 in prizes! OPEN