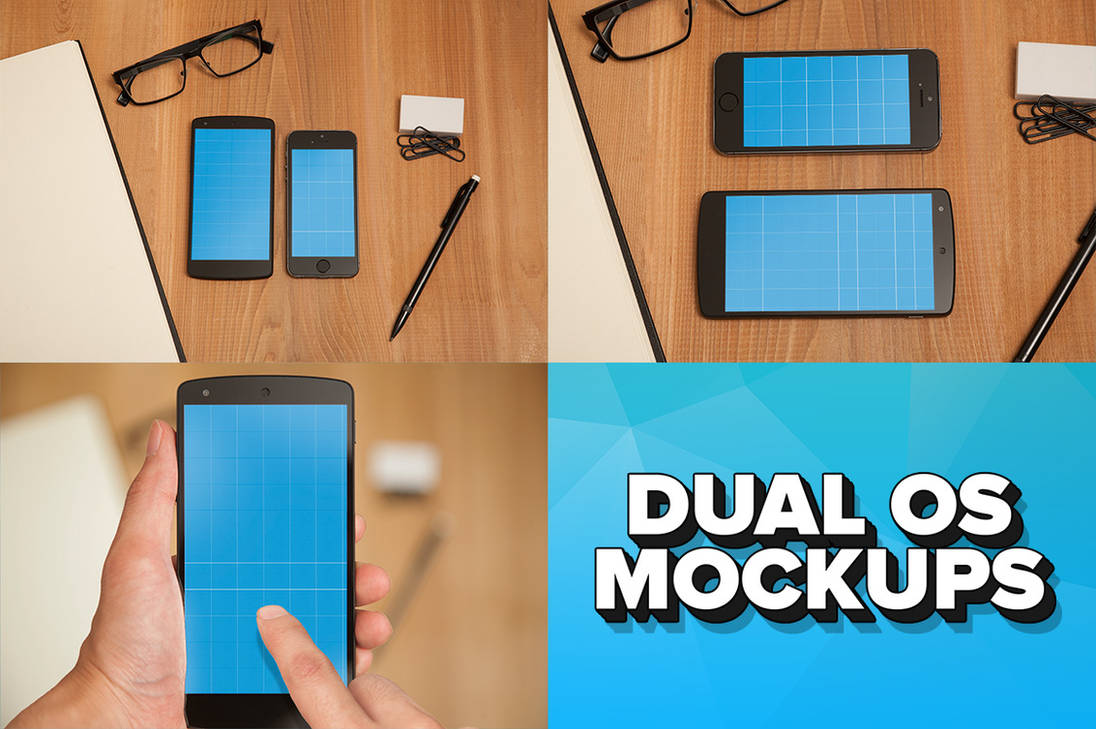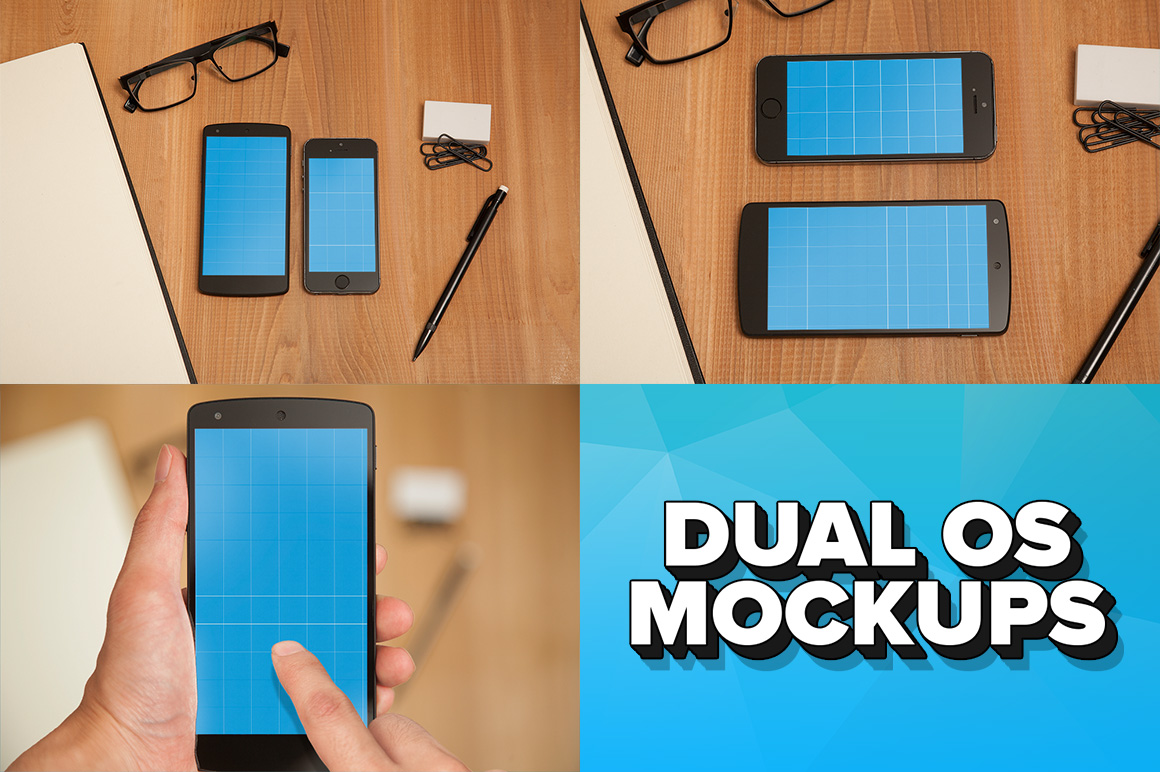 Thank you for adding this to your favorites - it really means a lot to me!


Showcase your website design or iOS/Android app with these dual-OS mockups. These mockups feature the Apple iPhone 5s and Google Nexus 5 smartphones on a beautiful cedar desk. They're easy to use and it only takes a few seconds to drag-and-drop your own image.

✔ Easy to Use with Smart Objects
✔ 3 Mockups
✔ Made from Real Photographs (not 3D models)
✔ Adjustable Screen Brightness
✔ Adjustable Reflections

See a video preview: youtu.be/AkkRLMBvdd8

Free download comes with 3 mockups. Get the Premium Version with 10 mockups here: creativemarket.com/SparkleStoc…



They are really cool and well done, many thanks!!


Reply

Reply

Reply

whats the point of them ?
Reply

Well, they can be used for all kinds of cool stuff....Like making an ad, just making a cool art-project, etc. Like my DA-ID (on my profile) I made using a smart-object, by injecting my own images and text. People use them to display their art (the ones where you can supply your own image as the screen in a monitor or tablet bg---the blue area in these iPhone and Nexus ones), there's just all kinds of uses for these. The sky's the limit. Search Google for "smart-object uses" and "smart-object tutorials" if you really want to know.
Reply