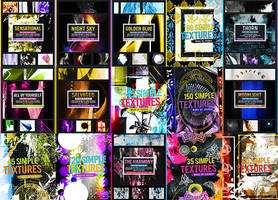 All Premium Content
Buy this to gain an ALL-TIME (not monthly) access to all premium resources packs I create (through Google Drive). As a subscriber you can also suggest what kind of resources you would like me to upload. Once you purchase, DM me for further info. NOTE: Reuploading and sharing premium content with others is strictly prohibited!
---

8 Beautiful Frosted Backgrounds
Description
Use these beautifully blurred backgrounds on your iOS/Android apps, website backgrounds, or other projects! These backgrounds look great because they're created with true in-camera out-of-focus blur (not digitally blurred in Photoshop). This pack has a set of 8 high-res photos for you to use.
✔ 10 Megapixels of Detail:
These high resolution photos give you plenty of room to crop or print. They're perfect for retina/high-res app.
✔ True In-Camera Blur:
These photos look amazing because they were blurred in-camera. In-camera blur produces much nicer and natural results than digitally-blurred photos.
✔ Premium Download Available (Coming Soon):
With the premium version, you get a huge pack of 80 frosted backgrounds. They're also 20 megapixels (5472x3648 pixels) - double the resolution!
Thank you for adding this to your favorites - it really means a lot to me!

---------------