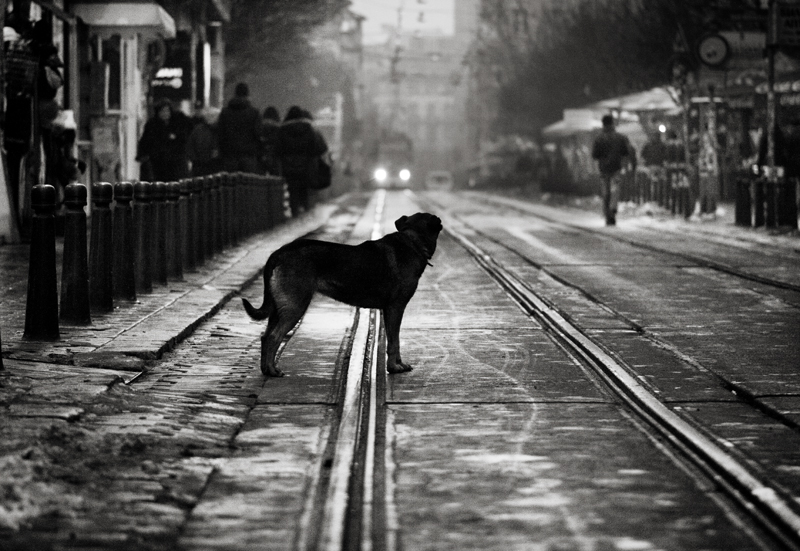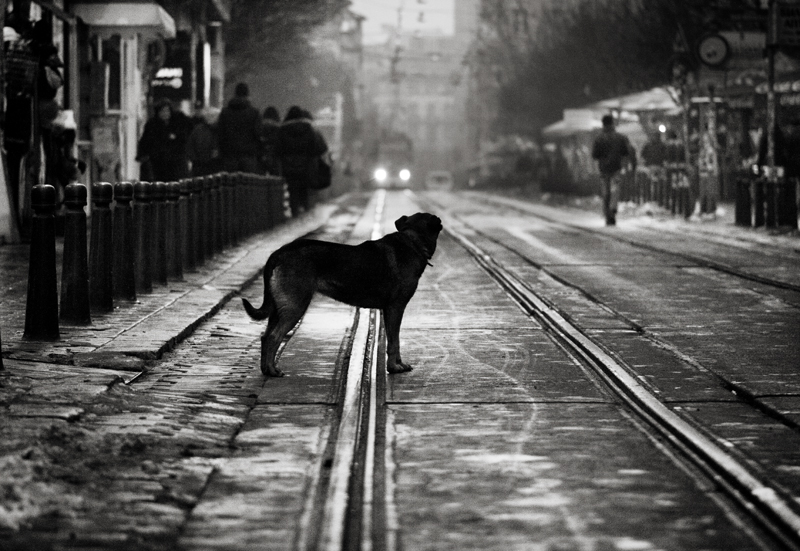 Watch
Hello there !
When I look at this work of yours it reminds me of the cold autumn days which seem to signal the other chilly season, winter .
I see people with jackets, I can't, instead analyse everyone out there but it just gives me the feeling that nobody was in the mood at that specific time .
That poor dog takes part of the scene, where it finds itself not knowing what's happening around and it's just following his instinct and keeps walking on... This is the scene I imagine when I see this interesting work .
Maybe it's only because the black and white tones which give a sober theme and space for interpretation to the whole frame, or it's just me seeing this . It doesn't matter anyway, the photo is taken at the right time, in the right place . I know some other works which are maybe better than this one, but the message it transmits made me feel like it should deserves more attention .
Congrats. for your work and maybe you'll delight us with more interesting pieces aswell, in the future .
Have a great day !
The Artist thought this was FAIR
8 out of 8 deviants thought this was fair.