The is my main greeting card this year to family and friends. I used old / victorian Christmas paintings as inspiration.
I also spent a lot of time trying to give the image a painterly look in Photoshop, but ended up discarding it and sticking with a "normal" edit.
The picture has once again taken much longer than expected. Just until I found and placed enough props and for the child I also had to try 3 dresses with dForce until it worked.
--------------
Here are the greeting cards from previous years (unfortunately a few peanut man photos before my 3D render time are missing)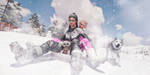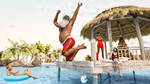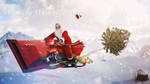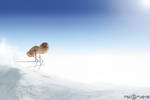 --------------
Models & Assets by Daz3D etc.
Composing, render (Iray) & postwork by me
Tools: Daz3d Studio 4.15 & Photoshop CC
________________________
Instagram
|
ArtStation
Image details
Image size
5000x2609px 2.66 MB