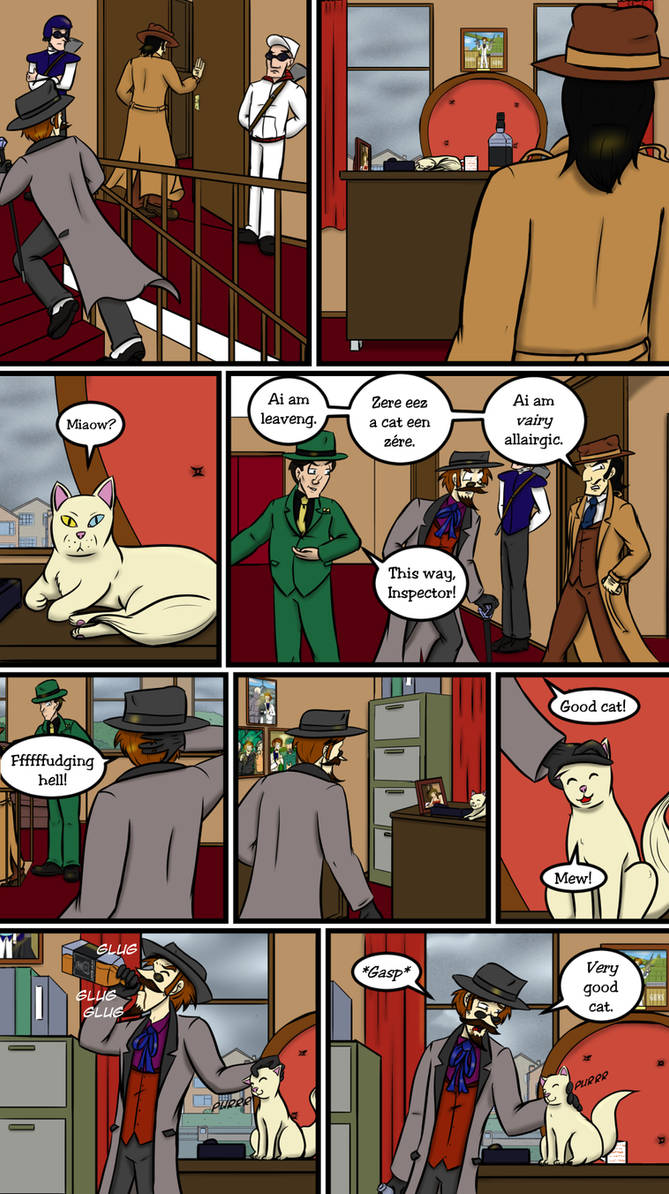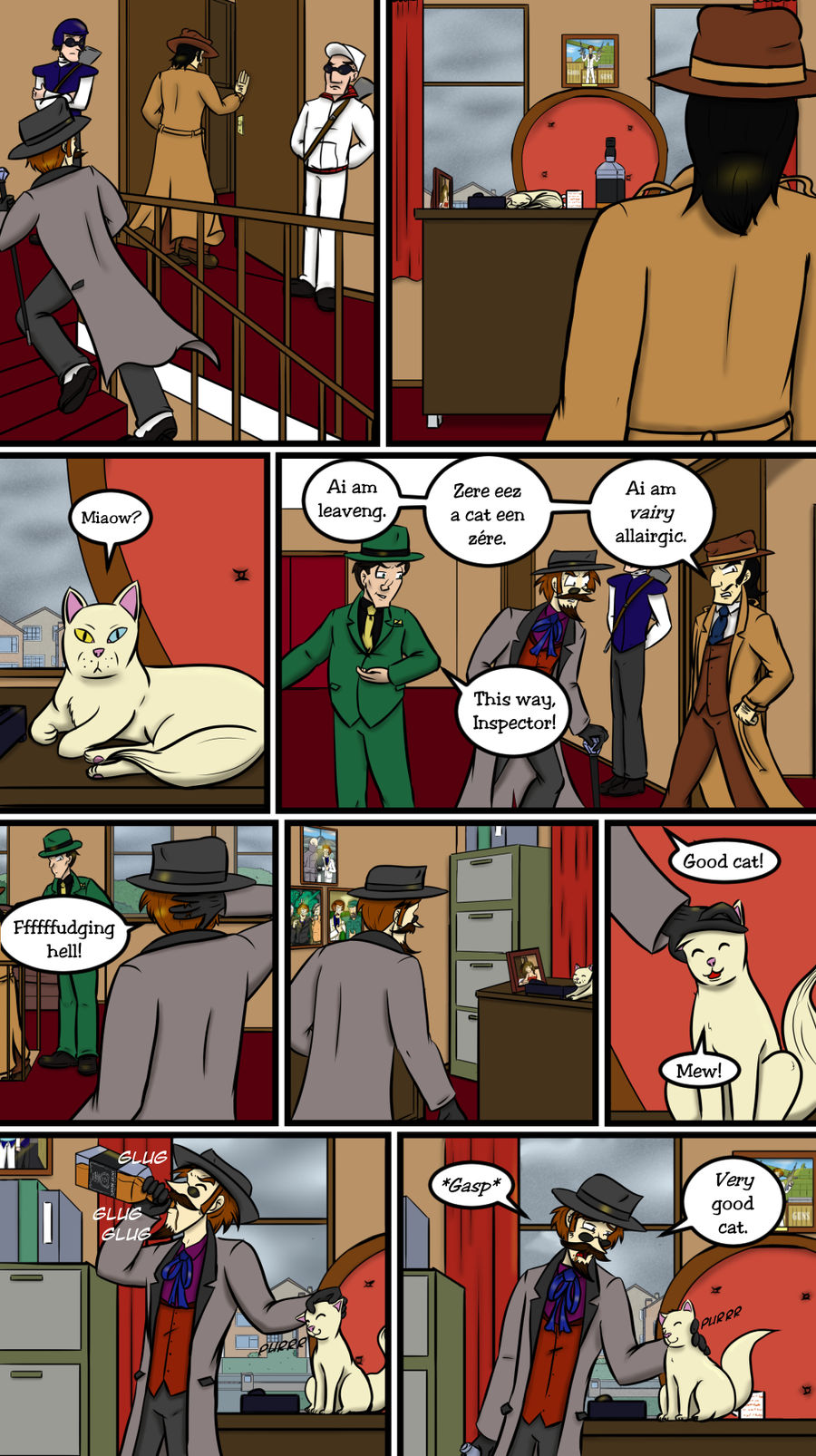 Snowball is best guard cat. Without him, there would be no guarding.
Previous strip
Next strip
The official Detulux Patreon campaign, for those interested in donating.
Writing by


Hhaha is this french accent for the guy in brown suit?
Reply

Apologies for utterly butchering your language - it's meant in the best of humour and should really reflect us Brits in a poor light if anything!
Reply

Oh, you don't have to apologise i like what you are doing! I love to speak with foreign accents

Reply

Yes. Our writer even went to the trouble of making a
French accent translator
to make writing his dialogue easier.

Reply