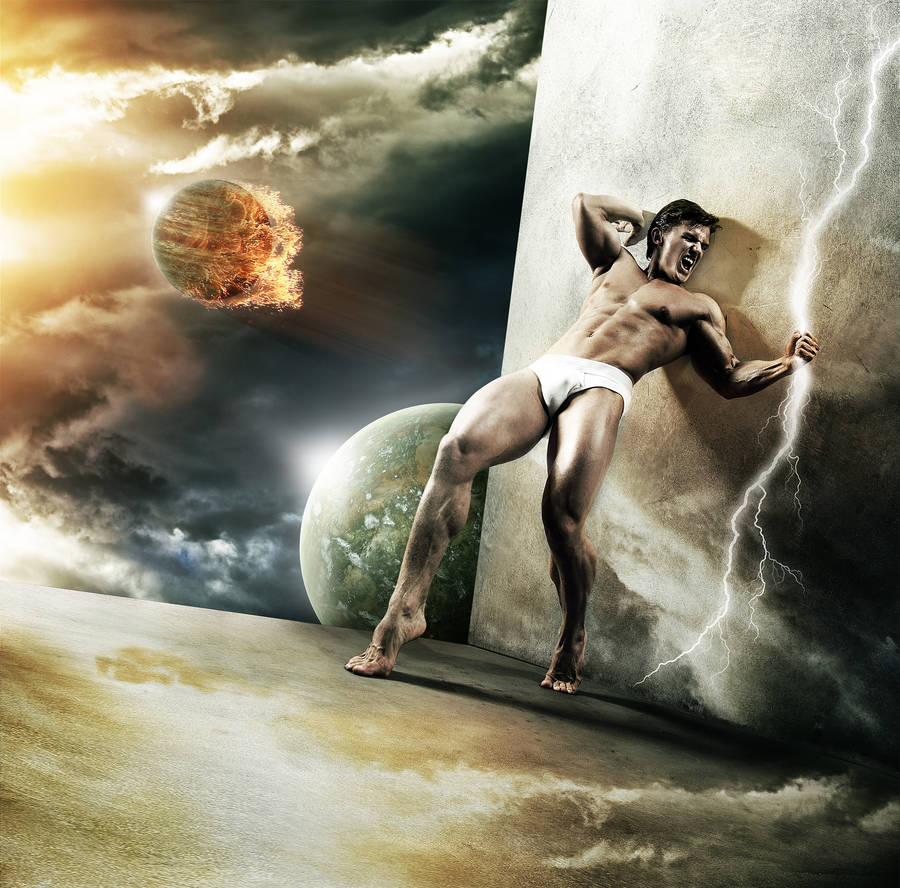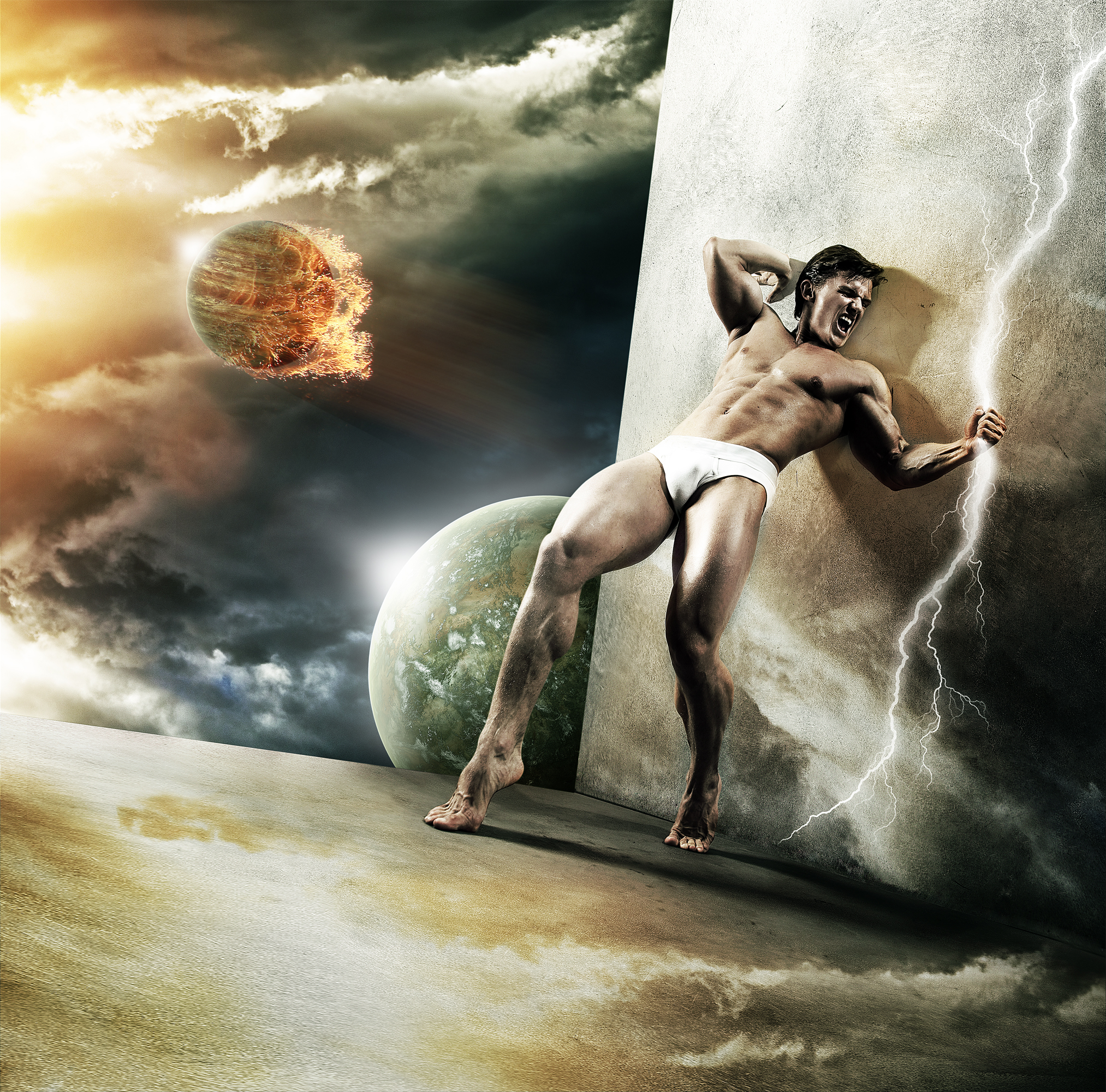 In case you are interested on knowing how I created this image, you can download the .PSD in small resolution to know my step by steps. (please do not post this image in any other place and claim it as your own. I only provide the .psd for those of you that want to know the whole process I used and learn something from it)
All created with Photoshop CS5
Credits:
Sky by Andrejs Pidjass
[link]
Man by Konrad Bak
[link]
Fire by Lukas Gojda
[link]
Lightning by Kingskully
[link]
Lighting Brush by NaniNaniX
[link]
Planets by hoevelkamp
[link]
IF YOU LIKE IT PLEASE FAV* IT <3
this is an extremely in-depth and detailed picture, and i feel that it expresses what you would expect from Zeus - unpredictability, anger, and also some of the mystical and magical. the backdrop of the planets only adds more to the overall feeling of the divine, which is what i think that this picture is attempting to depict. it is original, with the concept of Zeus standing among the stars. also, he is depicted here in more of a Roman style figure, with shorter hair and a younger body type. in the Greek version of the Pantheon, Zeus is depicted as being older, usually with longer white hair and a full beard.
The Artist thought this was FAIR
18 out of 25 deviants thought this was fair.
The image is very eye-catching, but something about it feels odd. Maybe the composition is unbalanced (heavier on the right) or the planets are very "pop-out-ish." It's hard to find the focal point, except for (awkwardly enough) his package. There is a strong line of contrast down the top middle...be careful not to split your picture plane too heavily.
However, very well composited overall. :] The work displays a high level of competency. I appreciate the bottom of the picture plane where there appears to be wind blowing the dust/cloud across what Zeus is standing on. The lighting is done well--nice job matching the model lighting w/ the background and etc. Great job on the sky and how it blends into the bottom left side. Love the lighting bolt in his hand. Nice shadows.
Last thought is: What is his mission? The picture is zoomed in close enough to be very interesting, but it is not clear what he is doing...why he is pushing the concrete behind him? Is it on Earth? In space? Anyway, you may be shooting for the mysterious aspect, and you could pull it off well with this shot. Just be aware that you don't lose a viewer because they don't quite psychologically connect.
P.s. I really really appreciate that you posted your steps. A lot of people have a wealth of different knowledge about PS and it's great that you're sharing for improvement!
The Artist thought this was FAIR
29 out of 32 deviants thought this was fair.