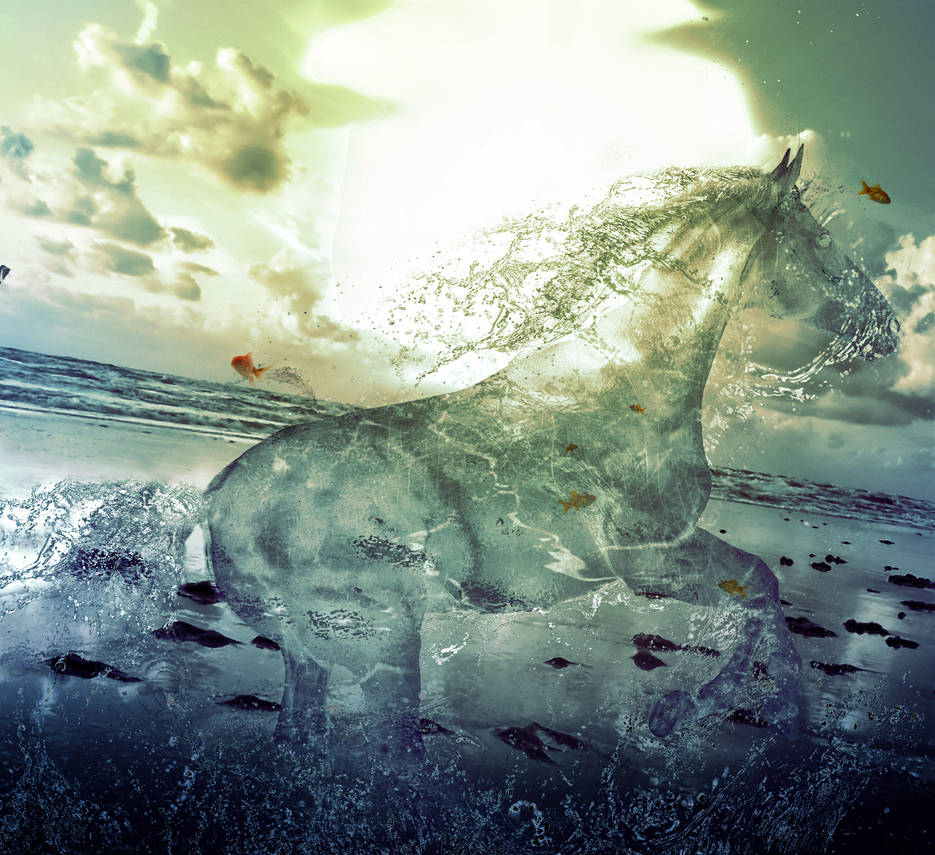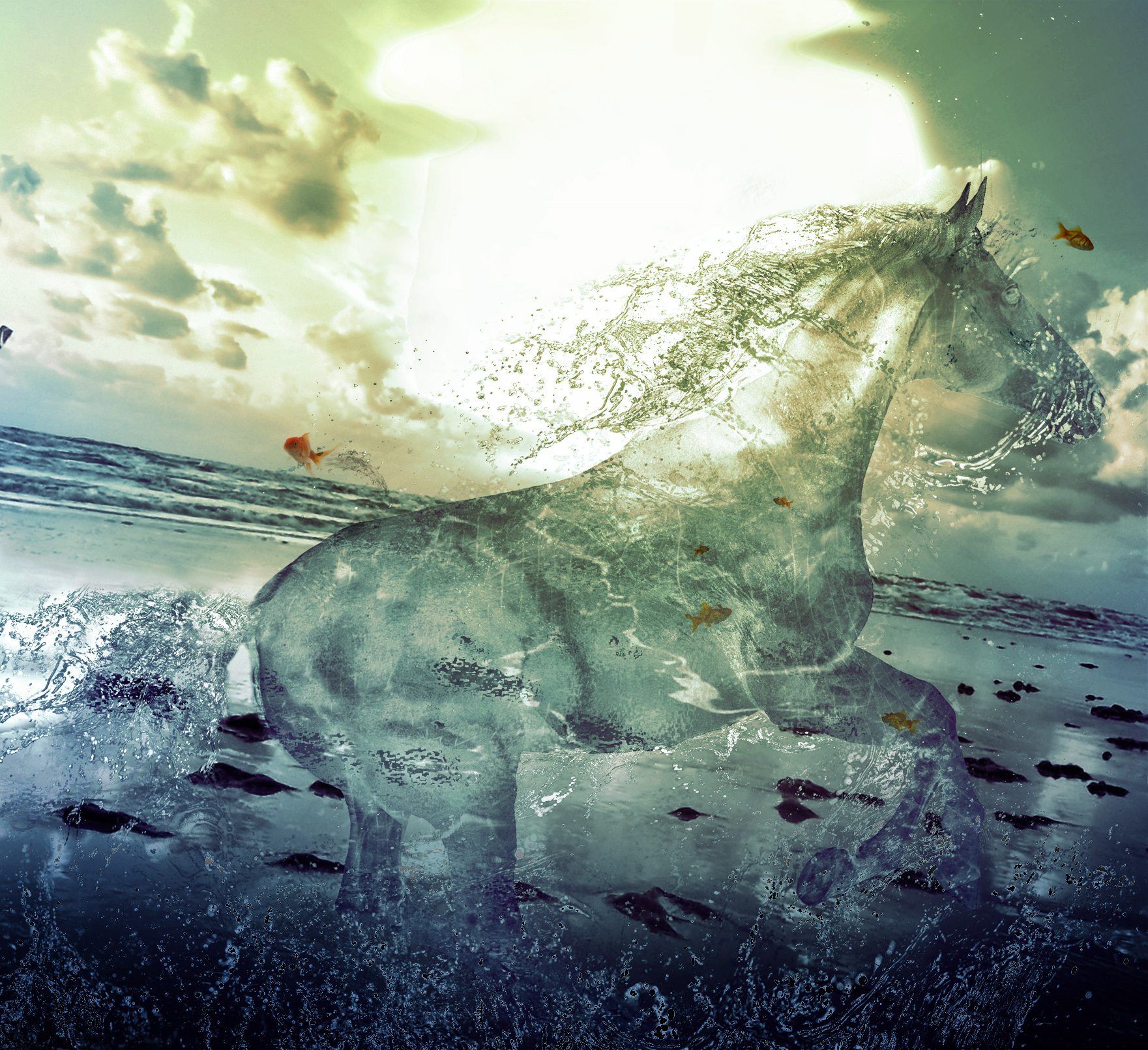 Watch
for more info:
[link]
Hope you like it.
This whas one of my fist water creations.
NOTE: if you use it please credit me. i'd love for a link if possible as well.
Very nice piece you got here.I'm really liking the feel of this whole thing,but there are 2 things here that I think can be worked on personally.

First thing that demands my attention is the light, it's rather overbearing and I think takes away from the rest of the piece. It's rather glaring to my eyes. I don't know about resolution on your side, but it can get rather distracting for me.

Second of all, the texture on the horse, namely, the white lines, for me, should not be there. For me it just dosen't look right. And there is a kind of see through effect that the horse is giving off, so that I can see the fish.

Overall, though, I can kinda get the sense of the concept you were going for though, namely, the horse coming out of the water or something like that, that is really good notwithstanding. Good job overall.
The Artist thought this was FAIR
35 out of 44 deviants thought this was fair.
While I agree with the previous critique's comments regarding the light and the lines on the stallion, the overall use of water texture on the horse is superb. There is an incredible sense of energy and power while still maintaining an ethereal quality.

The shading in the piece is wonderful - the gradiation between dark and light blues and browns as well as the subtle shading denoting and enhancing the musculature of the stallion is very well done.

Finally the fish. I had to think about the fish a little bit. Did I like them or did they detract from the overall picture? I finally decided that the goldfish added a note of whimsy to the piece and provide just a, um, splash of bright color to draw the eye.

A very well-done piece.
The Artist thought this was FAIR
44 out of 45 deviants thought this was fair.