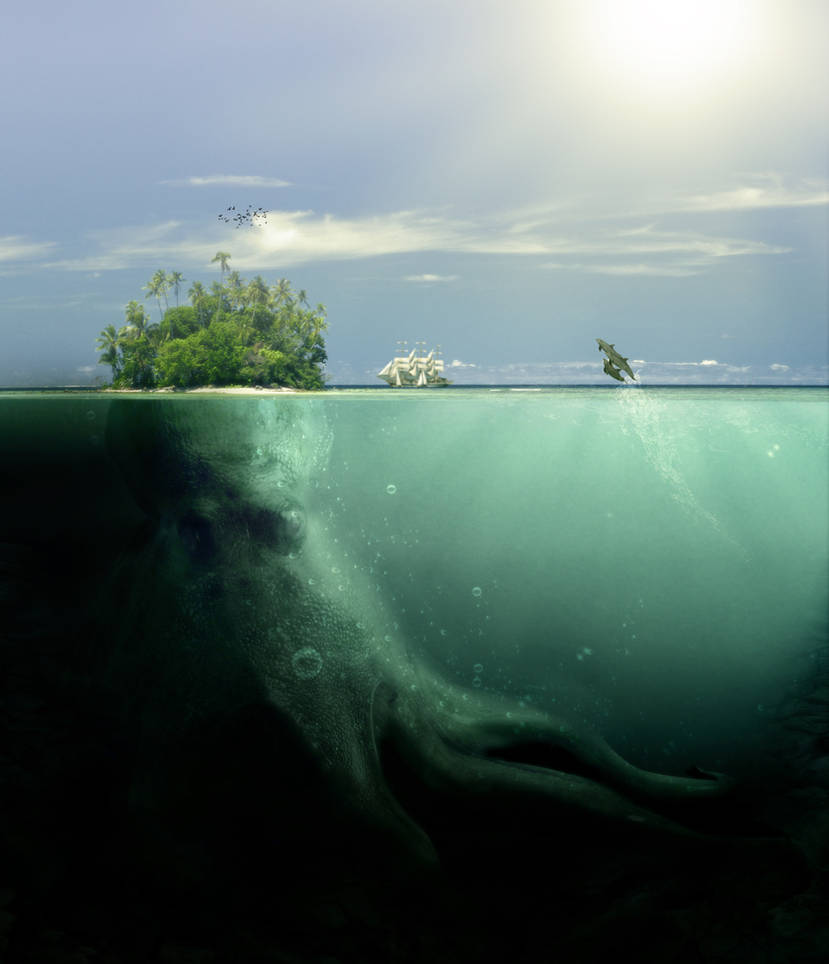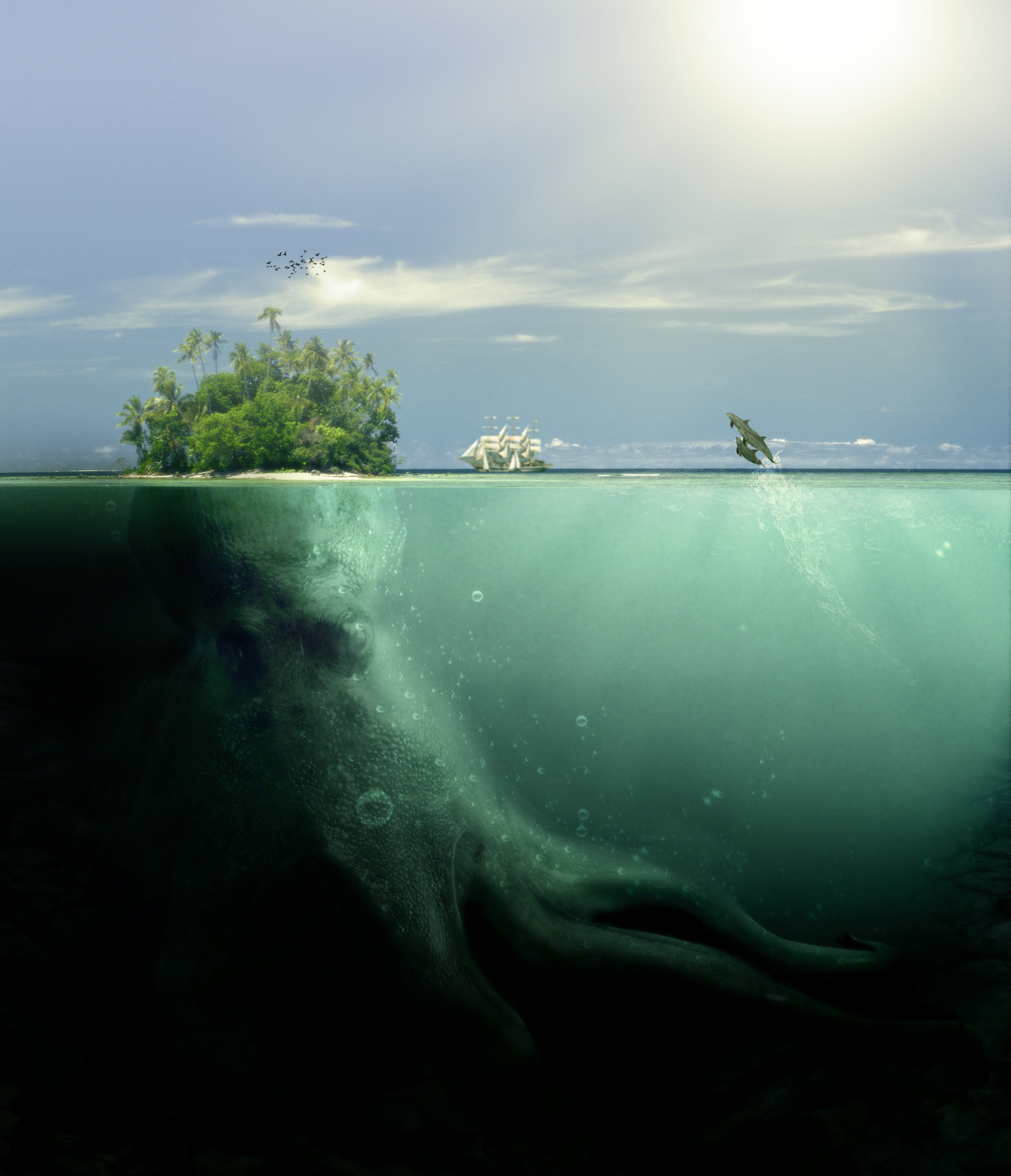 Watch
I literally had to take 10 seconds to fully absorb this picture. The broad view showing both above and underwater always fascinates me, but the secret, of only our knowledge, of the octopus being the island itself astounded me in its originality and vision.

I don't often - if ever - write critiques, but this piece made such an impact, I had to write something, so I could applaud you on your creation. I love the whole story behind the approach of the ship to this Octopus Island. It makes you wonder how things will turn out for the sailors…

The dolphins, the bird, the lighting all adds a very paradise-like, euphoric aura, if you will, to the above portion of the picture, while the bottom is foreboding and dark, foreshadowing the fate of the approaching ship perhaps.

Generally I'm not as big a fan of photomanipulations as I am traditional art or photography (mostly unedited), but this gives me a true appreciation for the art behind photomanipulations.
The Artist thought this was FAIR
95 out of 96 deviants thought this was fair.
Great work, send me shivers down the spine. I always fear the deep sea, and this makes a perfectly gentle tropical isle seem so much worse. That being said, there are some minor things I think you could do better. The first is that the ship in the background is accompanied by two 'modern' sailing yachts in front of it. The two sails in front are actually part of them. Secondly I think the dolphins jumping out of the water are a great addition to the empty space in that part of the picture, but I wouldn't let them jump out of the water on the 'edge' of where the water hits the above/under water, if you know what I mean. And thirdly I think the birds are a bit 'random'. Either make some more or make them appear with less in the group. That's basically what jumps to mind on looking at this. Keep at it!
The Artist thought this was FAIR
20 out of 22 deviants thought this was fair.