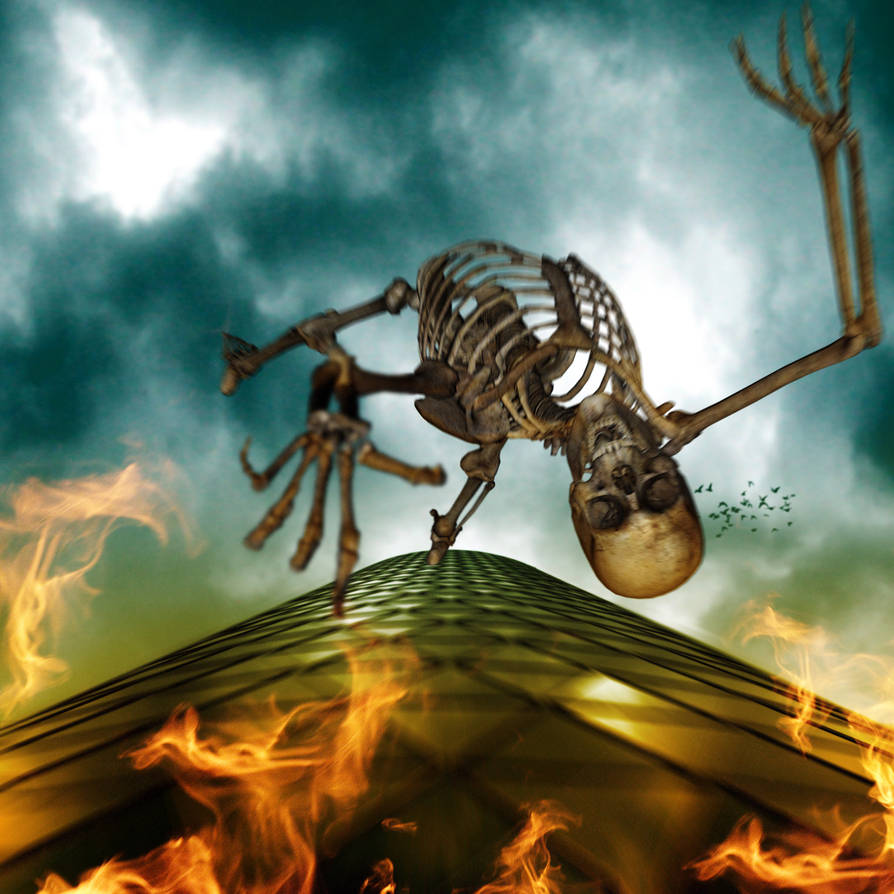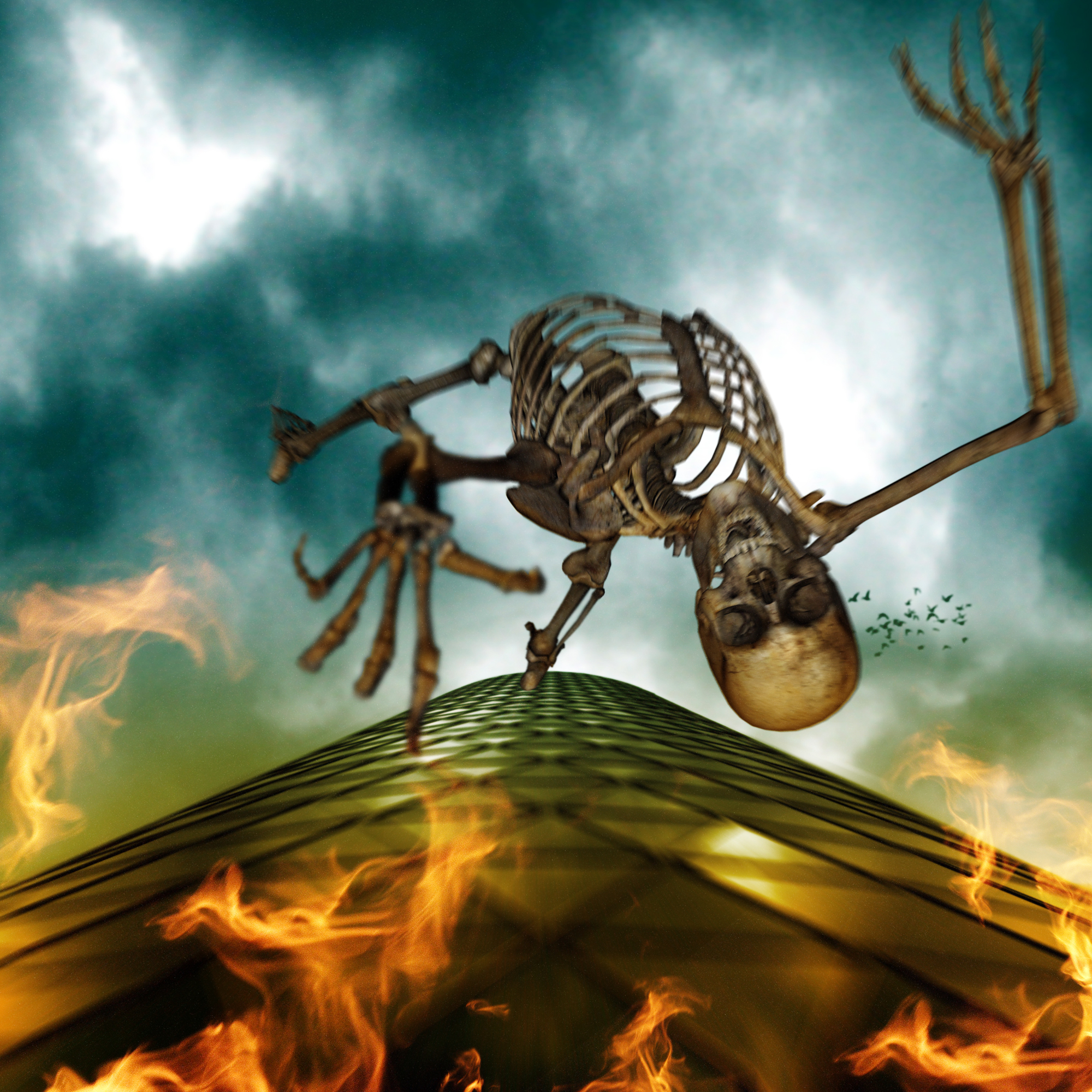 Watch
In case you are interested on knowing how I created this image, you can download the .PSD in small resolution to know my step by steps. (please do not post this image in any other place and claim it as your own. I only provide the .psd for those of you that want to know the whole process I used and learn something from it)
Main credits go to:

[link]
Building and Sky

[link]
Skeleton

[link]
Fire
Bird Flock Brush:
[link]
As soon as I saw that skeleton image I knew I had to do something with it. So here you go my 30 minute manipulation. I hope you liked it as much as I did to create it.
"Everyone has only one life in which to determine their destiny (Hebrews 9:27)."
At first glance, really, who in Hell knows what this picture means? However, it leaves viewers thinking "What is the story behind this image?"
The sky and colours give it a sense of loneliness, or perhaps a plan that has gone awry. This anatomy of the skeleton is very precise, and the dimensions of the overall picture look as though it reaches out to you for help.
Personally, it reminds me of the ending to Mortal Kombat 4, where the champion finally defeats Shinok, and receives his/her boon. (except this skeleton isn't being flushed down a toilet)
"Please, don't let me fall."
The Artist thought this was FAIR
13 out of 20 deviants thought this was fair.
i love it! it reminded me of the tower card in the tarot deck.
and that card means a change is acoming soon.
and there is not much we can do to control this change so hang on tight and enjoy the ride.
then there's the crows(?) to me they are crows and they are messengers, maybe a message we should have heeded?
then we got the fire and oh how it is full of our inner demons, waiting to torment us.
oh yeah i can see a few different scenarios here in this one art piece
a great job!( as this is what art to suppose to do-lol)
The Artist thought this was FAIR
14 out of 16 deviants thought this was fair.