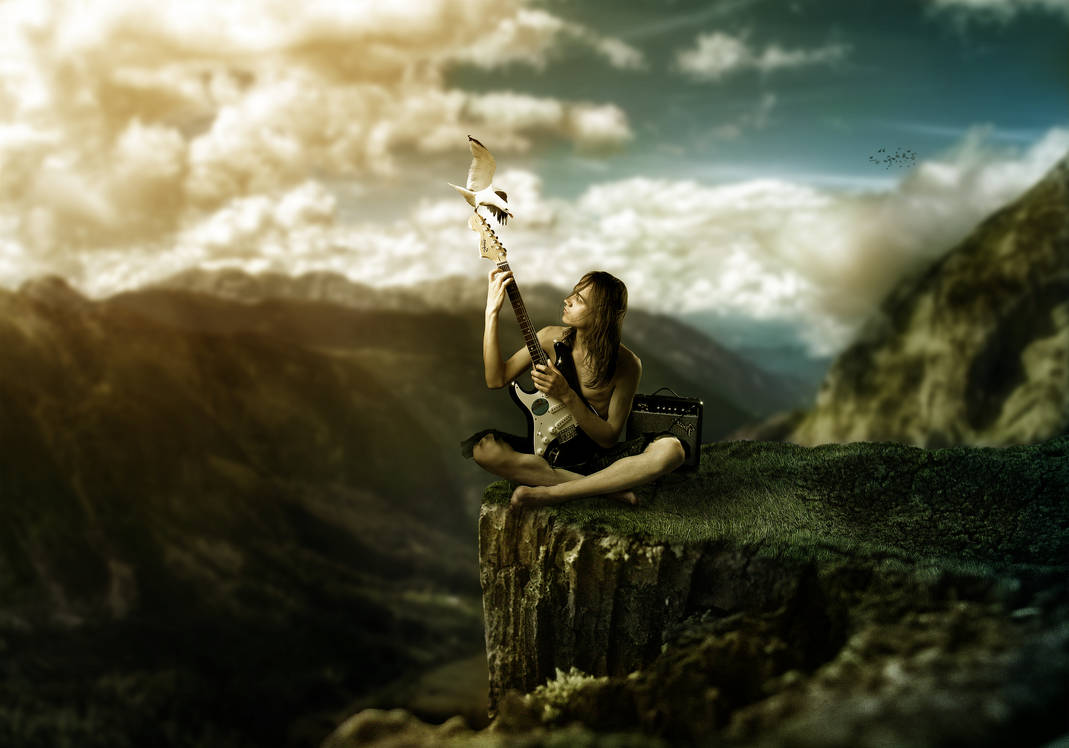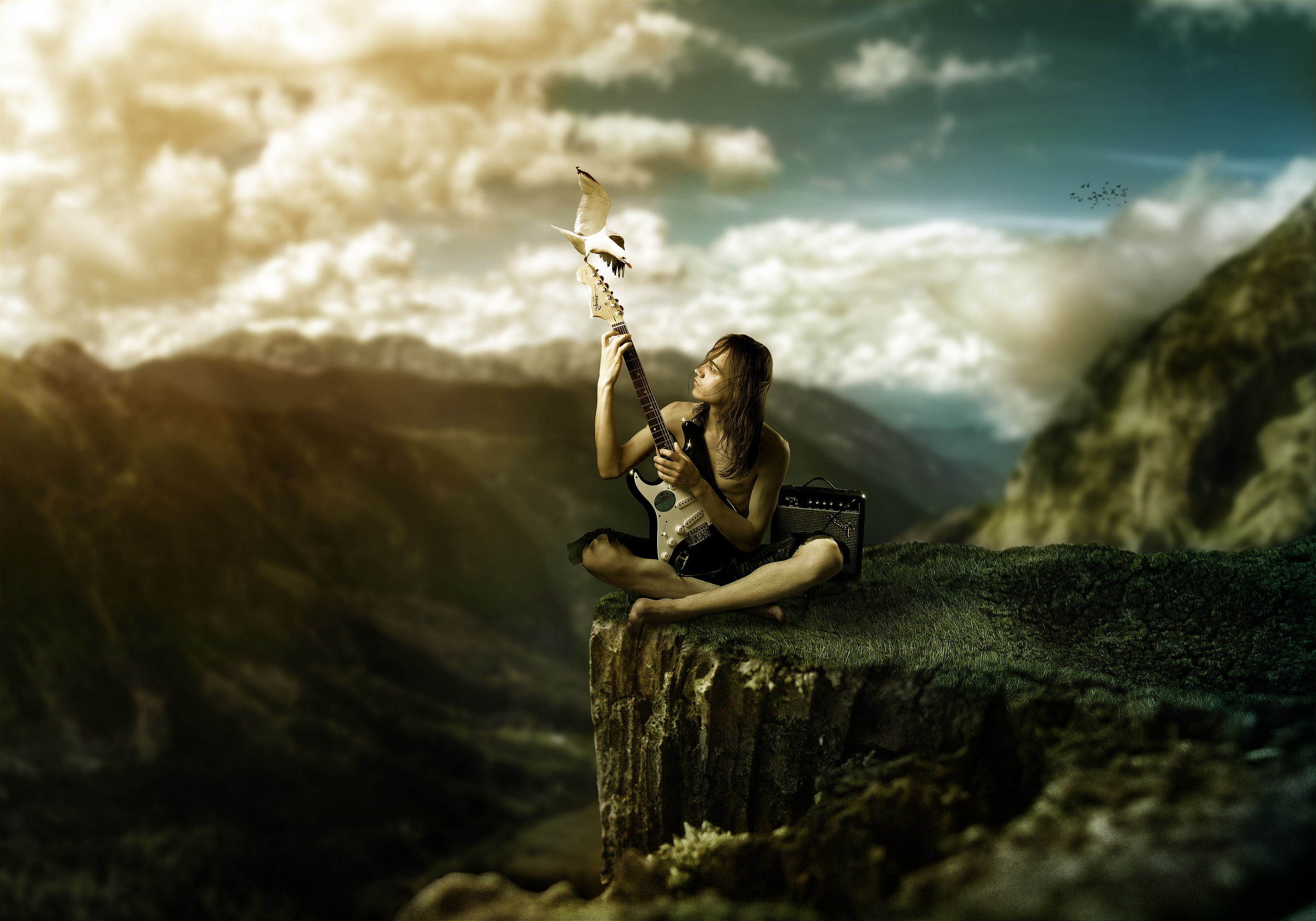 Watch
In case you are interested on knowing how I created this image, you can download the .PSD in small resolution to know my step by steps. (Please do not post this image in any other place and claim it as your own. I only provide the .psd for those of you that want to know the whole process I used and learn something from it) (.PSD = leaning the basics about lighting and using gradient colors on the overall image)
Credits go out to:

[link]
Grass

[link]
Valley

[link]
Guitarist

[link]
Cliff

[link]
Bird
Lighting Brushes
[link]
Bird Flock Brushes
[link]
If you want to know how i created other images such as these, you can also download te .psd's.
IF YOU LIKE IT, PLEASE FAV* IT <3
hey, really great work, i think it is very meaningful... but i'm not here to comment this!

Well, first thing, colors, they are very much beautiful, not natural, but thats the beauty of the work here, ilumination is very well done! The equilibrium with shadows is very sweet...

Sources are very well chosen, specially the piece of ground that have focus in...

the ilumination on the guy is very well done, giving the real mesh into the tones.

There are some thing i may change for improve your wrok (only suggestion, dont take it as a negative critique):

- The birds far away on backgroud are with no blur, i think it could be blurred to give more depht impression

- I dont know what kind of blur you applied on the background, but i think the lens blur on the more far places could set better quality to the depht...

well, the work is soo much wonderful, congrats!
The Artist thought this was FAIR
18 out of 19 deviants thought this was fair.